After the Justify 150th Belmont Stakes and the Triple Crown was secured, the betting and payout information was released. See it below.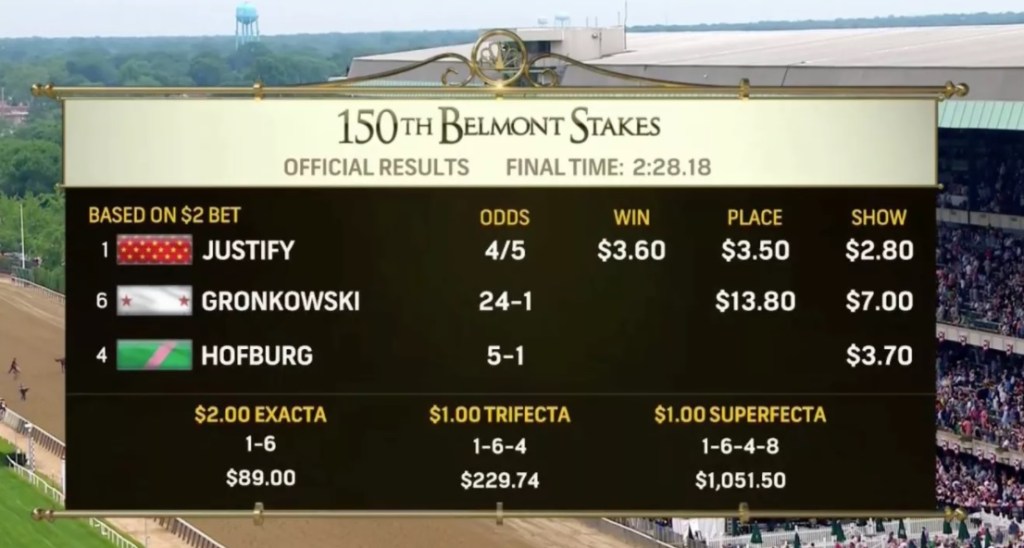 The above graphic translated: If you bet the $2 exacta — meaning you bet on who the top two finshers of the race would be — you were paid $89. The $1 trifecta (top three finishers) paid out $229.74 and the $1 superfecta paid out $1,051.50.
Per CNBC, the $1.5 million purse for the race is divided among the top eight finishers, with Justify earning $800,000. In total, the Triple Crown netted trainer Bob Baffert $2,940,000 between the Kentucky Derby, Preakness Stakes and Belmont Stakes.
"It's very emotional for me," Baffert said of the victory. "He was showing me the same signs [as 2015 Triple Crown winner American Pharoah]. He was showing me that brilliance, a superior horse. He could have won every race on the under card today, he's just that kind of horse."