Before the first four of episodes for the Mae Young Classic drop on-demand on the WWE Network Monday, August 28th, Paul "Triple H" Levesque chatted with me about the process of putting together the tournament, some of the performers who really stood out to him and why he decided to drop batches of the episodes in a way that's similar to Netflix.
Me: "Compare and contrast the process of putting the Mae Young Classic together as opposed to the Cruiserweight Classic."
Triple H: "I think the Cruiserweight Classic was easier from a sense of being able to find video and opinions on talent. There are cruiserweights working all over. The opportunities for guys at that level in our business is numerous. While not lucrative necessarily, there's guys doing it all over the place and all you need is a phone right now to post your stuff up, so you can find footage of people everywhere. It made it easy.
The women is a lot different. The women don't get booked on the independents nearly as much. That opportunity is very small and that was kind of the key about creating the Mae Young Classic. The thought about it in the very beginning was to create that opportunity. There's a respect level that I have for these women and it speaks to the difference you're talking about.
The cruiserweights were the guys that while they might have said 'Oh I'm smaller, I don't know if I would make it in WWE,' you had some examples of smaller guys having success like Rey Mysterio, but there were still other opportunities. You could travel around and get booked all of the time. There was a pot of gold at the end of the rainbow no matter how you were doing it. The ability to stay active was there.
For the women, they got into the business for the same reason all of us did. They love it. They watched it one day and thought it was the greatest thing they ever saw and thought I have to do this. Except there was no pot of gold at the end of the rainbow. There was the opportunity for maybe a woman here or there and those were even limited. Even the bookings, if you go to any show in any little armory around the world there's probably one women's match on there, if you're lucky. If one woman is on the show she's usually someone's valet.
The opportunities are few and far between and when you're trying to find these talents and see footage of them to make sure you think they're going to be what you think they're going to be and then be able to determine if they're good enough to be in the product. It takes a lot of time and a lot of effort to be able to go do that. But, when we started to do it, I think that's when we became pleasantly surprised.
When we first started this process, and I was the one who drove it for years until it finally got the green light, we thought this would be a 16 woman tournament because I thought it would be tough to keep the quality high enough to give the opportunity to women from all around the globe this opportunity.
But when we started to dig, we started to find all of these diamonds in the rough. It quickly became where we could do a 32-woman tournament and quite honestly I could have done it a little bit bigger than that.
I'm excited about that. It made the quality [of the tournament] really good and it speaks well to the future because the opportunity is there now and it will just continue to grow."
"Who are some of the performers that really stood out when you saw them in person as opposed to watching videos of them?"
"Jazzy Gabert from Germany was a real standout performer. I'd  seen tape of her and was obviously aware of her, but when I saw her go in person, it's one of those things where sometimes when people see talent in other places they'd say 'Oh yeah we knew she was great too,' but when you bring them up for a big opportunity it's like the prizefighter that's really good, but when he gets in the pressure of a world title match, he's just not what he should be. That level of pressure is different.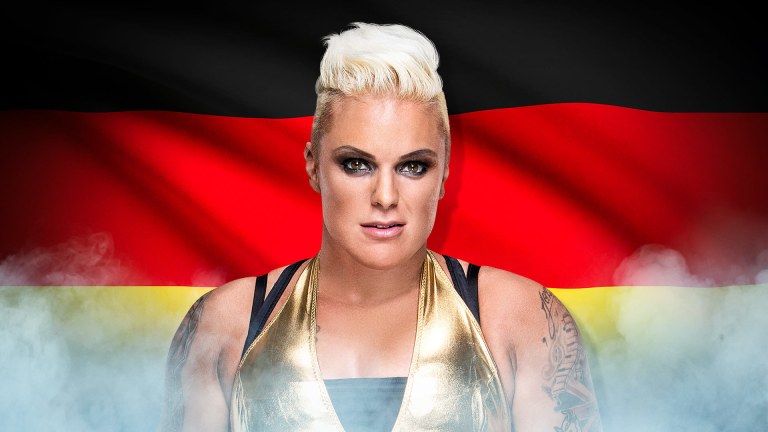 (Jazzy Gabbert)
Some of these girls did better, some didn't do as well, but certain ones thrived and Jazzy Gabert was one that really thrived. Bianca Belair, who hasn't been doing this for very long, has a level of poise that just blew me away. Shayna Baszler is somebody that I've seen begin to make the transition from MMA into what we do and sometimes that can be a rough transition.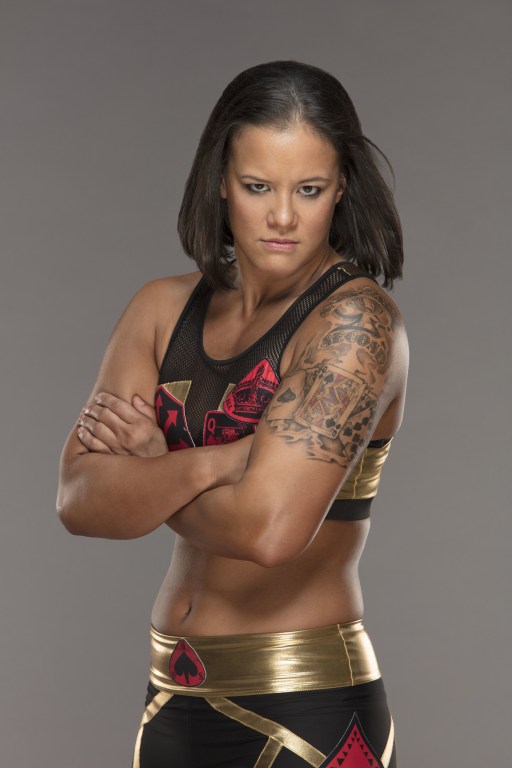 (Shayna Baszler)
Xia Li is someone that a year ago didn't even know what WWE was, but when I saw her perform I was blown away. When she came back [through the curtain] she was balling because I think she amazed herself.
(Xia Li)
So there were a lot of those stories. People who came in that you knew had the ability, but when you saw them in person, they just came into their own. Some have been doing it for a long time. Mercedes Martinez is another one who I knew was good, but when I watched her go I was thoroughly impressed."
(Mercedes Martinez)
What was the thought process for putting the majority of the Mae Young Classic on the WWE Network as on-demand content as opposed to airing it in a weekly time slot?
"Well I think for us it's an experiment in that our fanbase skews fairly young. Our fans sort of over index in their digital use. We wanted to see where our fans would net out in what they really like. There's something in the world right now, like you take Netflix for example, they take a season of a new show and put it up at one time because people like to binge watch.
House of Cards or whatever comes out … I don't watch any TV so I'm going to get into uncomfortable realm right now (laughs) … those shows come out at once and you get people that just sit home on a weekend and watch the whole season.
We found that while people were uber-interested in the Cruiserweight Classic, that as it started to get into the later episodes, even though the matches were getting more important and the stars were getting bigger and you were learning more and more about them, the component of when it aired got less and less important and as opposed to appointment watching, they were just watching it whenever they wanted. They transitioned from the air dates to the VOD.
This is an attempt by us to see what they prefer. We're going to do the brackatology show, put it out and then we're going to drop those first four episodes, which is the first round and you can binge watch that first round and then that next week you're going to get the next batch of episodes and then that takes you to the finals the following week.
Everybody is busy and things creep into your life and you might be like 'I can't watch this episode today', but now you can sit home on a Saturday, give yourself four hours and you can watch the first round. Or you can watch two hours here and two hours there, whenever you want to. We think that's important because that's how people are watching television now. The world is shifting.
Appointment television, unless something is live and you feel like you can't miss it because everybody is going to be talking about it, doesn't really exist anymore. People want to watch when they want to watch it. I don't know if you have kids (I don't), my kids almost anything other than something live that they know is happening at that time, can't understand why they have to watch something at a certain time. Trying to explain actual television to them is a difficult task."
Here's the streaming schedule for the Mae Young Classic, all episodes besides the final match will be on-demand on the WWE Network:
The first four episodes of the Mae Young Classic will be available starting Monday, August 28.
Episodes five through eight will be available on-demand on Monday, September 4.
The final match will stream live from Las Vegas on Tuesday, September 12 at 10 p.m. ET.
Twitter: @ScottDargis