The concept of "pushing" a talent to the main event or top level in a form of entertainment where the outcome is predetermined seems rather simple because a performer can just be booked to "go over" their opponent and be positioned as a character the audience should be invested in.
But it's not quite that simple because as we've seen with numerous acts in the world of professional wrestling, just because a company wants the audience to care about someone it doesn't mean that the people will play along.
If you followed Samoa Joe throughout his career, prior to his debut on WWE programming, you were aware that he was capable of being a main event level talent. Joe was an integral performer for the then second biggest wrestling promotion in the country during what many would consider the best time period for TNA/IMPACT/GFW.
Before Joe made his way to the Impact Zone in Orlando to work for TNA, he was a key member of an absolutely stacked Ring of Honor roster that included the likes of Bryan Danielson, Claudio "Cesaro" Castagnoli, Chris Hero (Kassius Ohno), Austin Aries and CM Punk (which if you haven't seen any of Punk and Joe's matches from ROH, do yourself a favor and watch them ASAP).
The WWE is a different animal than the other wrestling companies in the United States because there are many casual viewers who don't pay attention to the other numerous promotions that can be viewed right now on your phone, tablet, laptop, smart TV and fridge, and probably even a fidget spinner.
When Joe appeared for the first time on Raw this past February after working in NXT (WWE's developmental "territory") for 19 months, he received a nice reaction from the section of the crowd who were familiar with his journey to WWE's main roster, but a big chunk of the audience watching at home and the casual fans in the building wearing a John Cena shirt instantly thought to themselves:
Those people had no idea what to expect from Samoa Joe. His in-ring style isn't flashy. It can be downright brutal at times. It doesn't mean that he isn't athletic because he can move around at a pace of a cruiserweight, but he isn't going to do a springboard forearm or a 450. His punches, kicks, and power moves are the reasons why he comes off like a legitimate badass in the ring.
Joe's time in NXT was very different than his run in TNA/IMPACT. Before Kurt Angle left WWE and signed with TNA Wrestling way back in 2006, Samoa Joe was, in storyline, getting a push similar to Goldberg/Brock Lesnar. He didn't "lose" a one-on-one match for his first 15 months on TNA television, but Angle, a legitimate WWE superstar with plenty left to give the business inside of the ring, went over Joe in Angle's first match with the company.
The two went on to headline two of TNA's most successful Pay-Per-View events in terms of buyrates. Sure the draw of Angle's first in-ring appearance with the company helped hype for their initial match, but the MMA-style battle between the two at Lockdown 2008 was a major success for the promotion and it was a year-and-a-half after they locked up for the first time.
https://www.youtube.com/watch?v=5u5r4PUs7Vo
Joe's character in TNA took a major turn in 2009 when he returned to television. He was noticeably heavier and had a face tattoo that looked like one Mike Tyson probably passed on.
This was the beginning of a turning point for Joe's character. His aura began to fade. Despite the company's attempts to heat him back up, their terrible booking couldn't save Joe's starpower. This is where I must mention the storyline in early 2010 when Joe was "abducted." The storyline was dropped without a resolution.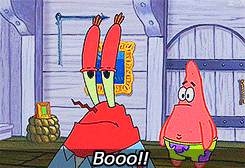 Joe became just another guy on the roster who was wasting prime years of his career wilting away in a company that was the size of a small jet ski on a similar trajectory as the Titanic.
When I asked Paul "Triple H" Levesque about Samoa Joe's road to the main event of this year's SummerSlam (which can be streamed live around the world on WWE Network this Sunday, August 20 at 7pm ET), he began his answer with this vocal paragraph that made me think about the setbacks Joe had during a good chunk of his run in TNA/IMPACT.
"When you've been doing this a long time, and Joe has, there's things that come up and then there's opportunities and what you do with those opportunities, how you reinvent yourself or refresh yourself and not get in a rut and avoid the status quo of going through the motions and doing your job. It happens to everybody, it just does."
Joe left TNA/IMPACT in February of 2015 and then debuted in NXT three months later when he "confronted" Kevin Owens. When Joe signed his contract with WWE, he was still allowed to appear on independent shows, which is highly unusual for a WWE performer. After Joe's NXT debut, his merchandise sales reportedly blew up and he was quickly signed to full-time deal.
Finn Balor "passed the torch" to Joe in NXT after Balor was called up to the main roster, but it was really more of Joe taking the torch from Balor. Even though Joe's first few months with NXT were a bit shaky at times due to his feud with Owens that wasn't nearly as good as it should have been, his "heel turn" on Balor and set of matches with Finn represented another key moment in Joe's career.
"I think he'd been in just cruise mode for a long time in his career. NXT was fresh for him and he was excited about it and he really liked it," Levesque said. "He would talk about it all of the time about how excited he was, not even looking at doing anything else, just to be in NXT because he felt like he was launching and being on the ground floor of something really exciting."
After his feud with Balor ended, Joe clashed with Shinsuke Nakamura in a series of matches that were a lot of fun, outside of a stunningly mediocre match in Japan. Joe was way over with the NXT audience, but I seriously thought that Joe may struggle to get a similar reaction on the main roster due to how previous NXT standouts had been presented on Raw and Smackdown.
In order for Joe to seem like the badass who could beat up the toughest guy in the room, he was going to have to be in the ring with guys who could make his offense look hellish.
He "attacked" Seth Rollins on his first night on the main roster, but Rollins suffered a legit MCL tear during the skirmish and their match that was rumored for the Fast Lane PPV was postponed. If Joe's push was a flame, Rollins' injury was like a gigantic wet blanket being thrown on top of it.
Even though he was positioned as Triple H's right hand man in storyline, Joe was put in a mid-card feud with Sami Zayn after Rollins was put on the shelf. This was a step down for Joe. Sami was coming out of a feud with Braun Strowman that greatly helped BRAUUUUUUNNNNNNN, but did little for Zayn, which was by design.
Zayn is one of the best sellers in WWE, so he made Joe's strikes seem deadly, but after injuring Rollins in his first night on the main roster, it seemed like "The Samoan Submission Machine" toned down the impact of his offense just a bit, which is a big deal for a character who needs his striking to look dangerous.
Even though WrestleMania was a seven hour marathon, Joe didn't appear on the show. He watched backstage with Finn Balor who was still recovering from a serious shoulder/arm injury he sustained at SummerSlam:
Joe would eventually get his match with Rollins at Payback in May, but their encounter failed to help either guy as they wrestled a forgettable match with a questionable finish. Both guys were then placed into a Fatal-Five Way match at Extreme Rules with the winner getting a shot at Brock Lesnar's Universal title at Great Balls of Fire.
There were reports that Lesnar was scheduled to work with all five guys in the match throughout the rest of the calendar year. Out of the five performers in the match (Joe, Balor, Roman Reigns, Bray Wyatt, Seth Rollins), Joe instantly stood out because his program with Lesnar would not only be fresh for the character, but it was one of the final dream matches that hadn't happened yet.
In many ways, Brock Lesnar is the perfect opponent for Samoa Joe. Lesnar really stands out when he has someone to brawl with and well, if you made it this far in the column, you know that someone like Lesnar is a great foil for Joe in the ring. However, you probably didn't realize just how great Paul Heyman and Joe would work together on the microphone.
The brawling between Lesnar and Joe was always going to look good because Joe is a veteran and a professional, but the intensity Joe showed while storming the hallways to "fight" Lesnar in the interview room got him over with the casual audience and more importantly, Lesnar himself.
"Joe coming up to the [main] roster was just the opportunity and the thing that needed to happen to him in order to re-light that fire in him. It took him awhile. We talk about it all of the time, he's a great guy, I love working with him. When the timing came for the opportunity on the main roster it was like, while NXT had lit that fire in him, the opportunity on the main roster was like pouring gas on him."
– Paul "Triple H" Levesque
 Here's a guy in Joe who, in storyline, isn't scared of Brock. He can step into the ring and credibly stand across the ring from Lesnar, which garnered a big reaction from hardcore fans who were aware of Joe's past. This keyed the casual audience to pay attention because something important was about to happen.
When Lesnar pinned Joe clean with one F5, it was a bit concerning. The match and especially the finish felt rushed, but when the opening beats of Joe's music hit the next night on Raw, the halo effect from being in a competitive match with Brock Lesnar immediately appeared.
The "Joe, Joe, Joe" chants from the crowd immediately caught on and you can tell Joe noticed the decibel level of the crowd because he snaps his head and raises his eyebrows before starting his promo:
According to Dave Meltzer of the Wrestling Observer, the main event for SummerSlam was at one point going to be Lesnar (C) vs. Strowman, but then it was changed to Reigns vs. Lesnar (C), which was originally scheduled to be the main event of WrestleMania 34, but then the main event was changed into a Fatal-Four Way between Lesnar, Reigns, Joe and Strowman.
Now at one point, it was clear that the Raw women's championship was building towards a Fatal-Four Way, but then it was changed to Alexa Bliss vs. Bayley (before Bayley suffered a shoulder injury). Now this is speculation on my behalf as an educated viewer, but there has to be a correlation between the match styles changing for the women and men.
There are already quite a few multi-person matches booked for SummerSlam, so it makes sense to switch one in order to switch another, but why did this change happen?
Was it that Lesnar expressed his desire to fight Jon Jones and Vince McMahon decided to change the next nine months of main event storyline plans and then that eventually led him down a path where he just mixed the four guys in the two most important feuds on his main show?
Or is it that Samoa Joe took the ball when it was given to him and made the best out of a great opportunity to propel himself in the eyes of the fans and the decision makers backstage?
(Side note: Braun Strowman has also "taken the ball" and succeeded, but his situation is a bit different than Joe's. Strowman is Vince's long-term pet project.)
It's likely a combination of both, but there are people behind the scenes trying to help Samoa Joe's stock. SI's Justin Barrasso reported that Heyman has literally advocated for Joe to win the Universal title at SummerSlam.
But this is Vince McMahon we're talking about here, so you just never know.
Whatever the case, Joe is in a position to win one of WWE's world championships and cement himself as a legitimate main event player because as Triple H told me:
"He's been Samoa Joe."
Simple enough.
Twitter: @ScottDargis