We finally got to see what LaVar Ball's gigantic personality would look and sound like in a professional wrestling ring and it was … something. The phrase train wreck comes to mind, but I'm not sure that accurately describes what took place at the Staples Center.
You see, professional wrestling isn't easy. Whether it's with worked punches or words, you have to be able to bounce off of the other person you're in the ring with and that's something Ball proved he could not do despite being in the ring with one of WWE's best talkers.
Here's the full segment:
https://www.youtube.com/watch?v=3nQGNWkwn0o
Now there's a lot to unpack here, but I'm going to do my best.
Let's start with LaVar's entrance. He's being accompanied by his youngest son LaMelo, who will play a much bigger role later on, but for now, let's just focus on how LaVar "runs" to the ring.
LaVar is immediately booed by a majority of the crowd, but as soon as he mentions the Lakers and Lonzo Ball, the crowd roars with approval.
Lonzo gets his own entrance, as he should, but for some reason he's rocking a sock-sandle combo that doesn't translate well to WWE programming.
The Miz is a true pro and proved it after he gave Lonzo the opportunity to speak to the Staples Center crowd for the first time. Ball's eldest son is a very quiet person, so he was understandably brief, but Miz wasn't going to let this moment pass. He hyped up Lonzo and the crowd did respond positively.
After the Miz declared that he and LaVar should be business partners (I want a triple Bs and M shirt), the segment began to crumble. When LaVar told Miz that he wasn't on the same level as himself, the Staples Center immediately began to cheer The Miz as a babyface who fired up and asked LaVar and Lonzo how many championships they've won.
After Lonzo said three, Miz delivered the line of the segment:
"Did UCLA win this year?"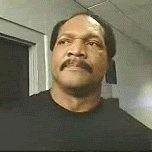 Here are LaVar's next set of lines:
"Now we know what The Miz stands for! Misinterpreted Zone" (Which doesn't make sense it's only two words.)
"Or it stands for A Million Zippers!" (That's even worse!)
When Miz refers to LaVar's comments about how he would beat Michael Jordan one-on-one, the crowd has had enough of Ball. He got booed louder than Roman Reigns, which is an achievement.
Ball's retort: "Like I said before, there's only two dudes better than me and I'm both of them!"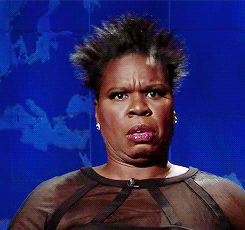 Miz then refers to himself as the Michael Jordan of WWE (……) and then LaVar tells LaMelo to "handle his lightweight."
Miz responds with another great line: "Oh what you're going to unleash all of the balls on me?"
When Miz tells LaVar he wants him to backup his mouth, Ball responds with his signature catchphrase "stay in yo lane," which is just mind-numbing if you know where the phrase originated.
(Yes LaMelo wore a "Stay in yo lane" shirt that LaVar's brand is selling.)
When the Miz gets "serious" and says "or what LaVar," Ball responds "or the hunt is on and you're the prey." But instead of delivering it in a serious tone, Ball has a huge grin on his face and is about to start cracking up.
I can't even describe what happened next:
https://youtu.be/oEpKiHrSZoA?t=43s
Then Dean Ambrose's music hits and then the segment somehow managed to get even weirder.
As Ambrose walked out onto the stage, LaMelo suddenly realized he had a live microphone with the opportunity to say whatever he wanted and this happened (NSFW, NSFW):
I would pay 10 dollars to see what Vince McMahon's reaction was backstage. If you know anything about how strict Vince is with segments, you know that he had to be absolutely fuming and what happened next probably made him break something.
After Ambrose stops smiling because he heard what LaMelo said and begins his promo, Ball CUTS HIM OFF. But what LaVar didn't realize was, he actually stopped Ambrose right as he was about to talk up Big Baller Brand for giving him a free shirt.
However, because Ambrose does this for a living he was able to get through his promo and the segment quickly ended after that.
We've seen LaVar Ball cut promo after promo leading up to and during the 2017 NBA Draft, but when he was placed in world of pro wrestling, we found out that he was out of his league.
Twitter: @ScottDargis