Before Daniel Bryan makes his return to SmackDown Live this Tuesday night at 8 p.m. ET on USA, I had the chance to chat with him about #DadLife, why WWE needs to change how they're presenting their stars, the independent guys who have the best chance of making it and the one guy he'd love to wrestle in New Japan Pro Wrestling.
Hey Daniel, so everyone who I told about this interview wanted me to wish you a happy Father's Day …
"Oh, well thank you!"
… So let's start there. Is there one word that you can use to describe how yesterday felt?
"Gosh … I suppose just blessed? I feel like I live a very blessed life right now."
Has there been anything in the month since your daughter has been born that has caught you off guard, or have you been pretty much prepared for everything that's come?
"I mean I don't think you can ever be fully prepared for parenthood when your first child comes. I mean, maybe some people can. I had never changed a diaper before our baby was born [laughs]. I'm really learning on the job you know?
I thought I was the world's most patient man. Brie sometimes gets frustrated with my patience [laughs], but what I've realized through having a child is, man I really need to work on my patience. I'd be changing a diaper and I have a real aversion to poop and pee, so I'm slow in doing just about everything. I take it off, I clean her and I'm like OK I'm doing really good. Then she pees and I'm like oh no, now I have to clean her again. Then she starts pooping again and now I have poop all over me. So now I start to get frustrated [laughs].
You have to constantly work on yourself and understand the things that you need to get better at."
And this is the stage where all they do is poop or pee, just wait until she starts moving around.
"[Laughs] It was really hard for me because every time I would hold her or interact with her, in the first few weeks especially, she was crying. She was either sleeping, which was awesome because I would be holding her and she looked so peaceful and happy, but when she was awake, she looks at me and the only thing she wants from me is to change her diaper, but when I'm changing her diaper, she's very unhappy. When I'm changing her clothes, she's very unhappy and the only time she stops being unhappy is when I hand her to Brie and Brie starts feeding her [laughs]. When do I get to do the stuff that makes her happy!?"
Switching gears a bit, now that you've been in the role of SmackDown GM for almost a year, how would you assess your performance on-screen?
"Um … I don't know. I would say a solid B-plus [laughs]. I always feel like there's things that I can do better. I always strive to be the best that I can in any given role that I'm given. I always think that I can do better on things like Talking Smack and when I'm doing interviews and that sort of thing. How do we best make our fans excited for SmackDown Live? What is the best things that we can do to help the fans relate to the superstars?
We've had our hits and our misses, but I'd like to think over the last year that we've had more hits than misses."
It seems like it didn't take you long to get comfortable in the role. Was it easy to pick it up and run with it?
"Yeah … it's just a natural extension of wrestling in the WWE. If you would have had me do this when I started with WWE seven years ago, I would have been horrible at it. But during my time with WWE I got more and more talking experience and now all I do is talk, so I've been able to get more comfortable with it."
Scale of 1-10, how much fun is it to let loose on Talking Smack?
"I don't really view it in a scale of 1-10. Sometimes when I'm talking about things that I know I shouldn't be talking about [laughs] it raises those parts in your brain that excites you and makes you happy. For example, when I refer to James Ellsworth as "The Big Hog" I don't think anyone really appreciates that other than me and some of the viewers. It makes me chuckle.
I consider a 10 as the happiest or the most fun that I have. A 10 would be doing something really fun with my wife and daughter. Just yesterday we went to a place to eat and Birdie was cooing and smiling and Brie and I were having a great time. That's just the best. Talking Smack on its best day can get to like a six or a seven. Once you have this idea of where your true happiness lies, it changes your perspective."
So as I got ready for this year's Money in the Bank I went back and watched some of the older shows and the level of talent that is on the entire roster now in comparison to five to seven years ago is pretty astounding, but I feel like the product as a whole in its current state is very stale. What tweaks do you think need to be made in order to give the WWE a spark of excitement?
"I think a change of presentation is absolutely necessary. I think the way that we present our superstars probably needs to change. Years ago, [WWE] went through with this idea of having as much live stuff as possible on the shows, but I think when you watch say UFC for example, some of the things that are the most endearing, that make you care the most about the fighters are these backstage vignettes that show their real personality. You'll see great fights that people will cheer maybe because they're great fights, but the fights that have the most impact are the ones with fighters who people actually care about.
I think one of the things that really endeared me to people was that people got to view more aspects of my personality than most because of the different things that I did within WWE. Seeing performers frustrated and being able to show that on TV and being able to show their experiences, their reactions to what's happening to them on the show and doing backstage vignettes. There was a great one on NXT about Roderick Strong recently about being a new dad and all of that kind of stuff.
Since I've been gone, they've been doing some really fun stuff with the Fashion Police. Not that there needs to be more of that exact kind of stuff, but it helps people get to know their personalities.
I think one of our failings on SmackDown Live was American Alpha. They're great and on NXT they did all of these fun little interview segments with the two of them that got to show the people behind American Alpha. (They saw) who Chad Gable is, who Jason Jordan is. I'd like to do more of that kind of stuff.
In combat sports, personalities are what draw. Floyd Mayweather and Manny Pacquiao was one of the worst boxing matches I've ever seen, but millions of people watched it because of the personalities involved.
I think changing that dynamic and highlighting the personalities is something we really need to do. Now, I don't know how we do it. I think if anybody has a magic answer of what the best way is to present personalities in this modern day of television, they'd make millions of dollars, so I may not have the answer."
Time for the speed round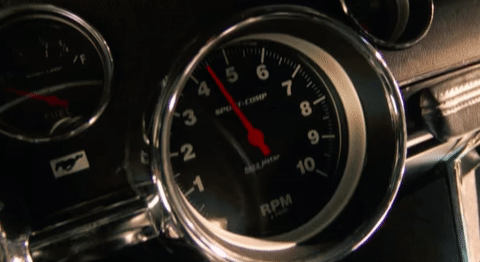 Best WWE match you've seen this year?
"Oh gosh that's hard … so I was watching the NXT Takeover from Chicago and I really loved the Tyler Bate and Pete Dunne match. That's my style of wrestling. Pete Dunne working over the wrists and manipulating finger joints is kind of attention to detail I really enjoy.
It's hard because we get so many matches all of the time that are awesome. I really liked the AJ Styles-John Cena match from the Royal Rumble. Watching AJ Styles on a weekly basis is a constant pleasure."
Best non-WWE match you've seen this year?
"There was a Minoru Suzuki-Kazuchika Okada match from New Japan (Pro Wrestling) that was my style of wrestling. Forty minutes, lots of submission stuff, it was really cool. I think a lot of modern fans in the United States would have a hard time with it, especially if you're used to WWE style, but I really enjoyed it.
Even though the matches are totally different I would put it right there in terms of match quality with Will Ospreay-KUSHIDA match from the Best of the Super Juniors final.
"So that was really good. I really enjoy KUSHIDA's work. He's one of the guys that I would love to have a chance to wrestle because he does so many awesome technical things."
Who is the one "indie" guy who has the best chance of becoming a star in WWE?
"It's hard to define any of these guys as 'indie' guys anymore because they all have contracts [laughs].
I have really enjoyed watching Matt Riddle. I think he has a ton of personality and a ton of charisma and he's got that look that WWE really likes and the has history in UFC. I think if he were to get an opportunity in WWE, he would do really well.
I also think Kenny Omega if he were given an opportunity would absolutely kill it."
Coolest move you've ever seen?
"So I define cool as different than most people [laughs]. My favorite thing in wrestling that I've tried to do a million times and can't do it, is when Jerry Lawler punches somebody in the face. It's the best! He does it better than just about anybody. He punches dudes right in the nose and I don't know how he does it without breaking them. It's magic!
How you view wrestling evolves as you become a bigger fan. When I was in high school, I saw Juventud Guerrera do a 450 splash and I was like that's the greatest thing I've ever seen! And then now it's like watching Jerry Lawler punching someone in the face is the coolest thing I've ever seen."
Is there one bump* you wish you could take off of your bump card? 
"There's not a specific one. I feel like there wasn't one big bump that caused any of my major problems. My neck problems came from years of wrestling a very hard style and my concussion stuff came from, hey I have a lot of concussions [laughs].
I think the one … actually I will say one. OK, in 2000 I did this ladder match and at this point I'd been wrestling for about six months. There was a 12-foot ladder and I jumped off of the top of the ladder that was in the ring and did a flip dive onto a guy that was on the floor, but I didn't realize that I needed someone to hold the ladder, so the guy tried to catch me, but I just fell shoulder first onto my right shoulder and I've had right shoulder problems off and on since then. I also got a concussion in that match as well, so that match might have been the start of shoulder problems, which would then lead to other issues. If I could take that one away I would.
I honestly did a lot of stuff because for my size you have to do different stuff to get recognized. It's different for someone like Randy Orton. When you're tall and you're good looking and your dad is a former WWE superstar, it's a lot easier to get in the door. When you're five-foot eight, don't have really any natural charisma and you look like a normal guy who works out at the gym, you have to do some things to get noticed."
*A bump is when a wrestler takes a move or does a big … dive, during a match.
Twitter: @ScottDargis