Another Pay-Per-View already?
That's what I said to myself when I heard Mike Cole shout that Extreme Rules is this Sunday. It will have been literally two weeks since WWE's last PPV, which felt like a Sunday night episode of SmackDown.
The same notion applies to Extreme Rules. It feels like a Sunday night Raw but with weapons and gimmick matches, but that's the way of the "new era" in WWE, so I suppose we just have to get used to it and hold onto the little moments that make us realize why we watch up to nine hours of WWE programming every week.
Lately those moments have been harder and harder to find. Typically the period after WrestleMania is a time when new characters are introduced and pushed, but right now, almost everyone on the roster feels a bit stale due to the lack of captivating storylines.
But we'll watch on Sunday night because that's what we've been trained to do. Sometimes it's OK to be a sheep.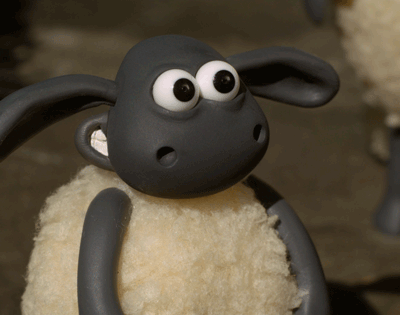 Roman Reigns vs. Seth Rollins vs. Samoa Joe vs. Bray Wyatt vs. Finn Balor (Winner faces Brock Lesnar at Raw's July PPV)
I'll be blunt, there aren't many reasons to be excited for Extreme Rules, but this could very well be one of the best WWE matches of the year. Five of the best in-ring workers in the company will be in the ring at the same time (well, not really, but you get what I mean) and you can expect plenty of weapons to get used.
So why do I find myself not excited for this match at all? The fact that we get a PPV seemingly every other week now doesn't help. Three hours of television every Monday night certainly doesn't help either, but I've endured three hours of Raw for years now and will still get excited for main events of certain shows.
Let's look at how these five have been booked in the buildup for this match and compare it to how NXT builds up big matches for their Takeover shows.
In the last few weeks we've seen Reigns vs. Balor, Reigns vs. Rollins, Joe vs. Wyatt vs. Balor, Rollins vs. Wyatt, Reigns/Rollins vs. Wyatt/Joe, etc … We've seen so many combinations of these five that when they finally get in the ring on Sunday night, there will be no heat for them touching for the first time. People will be excited that the match is about to happen, but it could have been so much more.
In NXT, video packages, enhancement matches and contract signing segments are used to bridge the beginning and end of a big feud. When the competitors step into the ring for their PPV match, there is a curiosity about how the match is going to look because we haven't seen them touch yet in a match setting.
Sure, only one hour of NXT television needs to be filled every week, whereas Raw is a behemoth that needs to be filled with multiple segment matches. But instead of seeing the 1398560195 different combinations with the five guys who will participate in this match, what about having Reigns and Rollins come together to face a tag team. Why couldn't Wyatt and Balor have been forced to work together in a tag setting before one of them turns on the other? What about a five-way contract signing that breaks down and gives us a small glimpse of what's to come at the PPV?
Instead, the booking for this match has felt incredibly lazy. Let's spin the wheel and see who will face who this week! The TV matches have been solid because these are five professionals who know how to work at a high level, but the results have been rendered meaningless, which is a shame considering a good chunk of the singles matches have featured clean finishes, including Reigns over Balor, which really was a waste right now and should have been saved for a future PPV.
So who's going to win this match? That's the one fascinating aspect of this match. I doubt Reigns is winning considering the rumored WrestleMania match between him and Brock, but you could make a case for the other four.
There's been talk of a Wyatt-Lesnar feud since last year. Joe vs. Lesnar could be a killer match if booked correctly (we know how that story goes). Rollins-Lesnar could be excellent and Balor-Lesnar presents a lot of intrigue.
My money is on Rollins. Joe, Wyatt and Balor deserve more than just a throwaway title match against Lesnar. That's not to say Rollins doesn't deserve better, but we've already seen Rollins vs. Lesnar, so he could be slotted in the number one contender's role and it would save the other three for bigger programs against Lesnar down the road.
Alexa Bliss (C) vs. Bayley in a kendo stick on a pole match for the Raw Women's Championship
Even though both participants were involved in potentially the worst segment of the year this past Monday, this match has been built extremely well.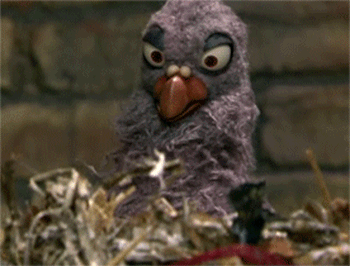 The story here is that Bayley is incapable of "getting extreme." She's too much of a good girl to attack Bliss with weapons. Due to how often the good girl ideal of Bayley has been mentioned in the build up for this match, when Bayley finally gets her hands on the kendo stick, the crowd, in theory, should pop huge when Bliss gets her comeuppance.
The problem is, Bayley hasn't exactly been the same crowd darling that she was in NXT. Sure, she gets a pop when her music hits, but the connection between her and the audience quickly ends after that (I've talked about this problem in length in previous columns). Bliss has been money on the microphone though, so if the crowd pops for Bayley's kendo stick shot, it will be thanks to all of the work Alexa has done to get the people who paid money to be in the building to care about the moment.
Due to how much Bayley has been dumped on by Bliss in her promo time and based off of how WWE books, you would expect Ms. Hug Life to walk out of Baltimore with the title. However, Bliss keeps mentioning how she's the new queen of the WWE, which makes me think that they have bigger plans for her beyond this feud. I'd love to see her paired up with Nia Jax for a while, with Jax acting as Bliss' bodyguard until the two end up splitting up and having a feud.
 Dean Ambrose (C) vs. The Miz w. Maryse for the Intercontinental Championship (If Ambrose gets disqualified, he loses the title)
I can't help but watch this feud between Ambrose and The Miz and wonder, how much better would this be booked if the two would have just stayed on SmackDown?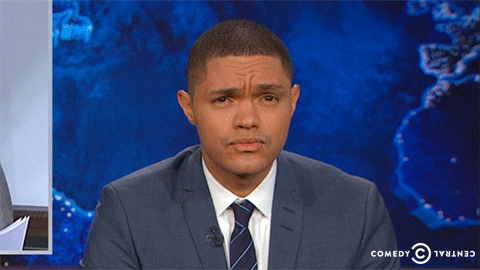 Ever since the two moved over to Monday nights in the "Superstar Shakeup" it feels like they've moved down the totem pole. The Miz's promos aren't packing the same punch that they did on SmackDown and even though Ambrose has looked better in the ring recently, there's really no reason to care about his character.
The stipulation for this match came after Ambrose kicked Miz in the nuggets during a title match on Raw. Dean was disqualified and then Miz got the stipulation put in place for the rematch at Extreme Rules.
With Maryse scheduled to be at ringside for this match, it would make sense for her to immediately attack the Miz after the bell rings in order to win the title, but I wouldn't be surprised if Ambrose "figures" out a way to either get Maryse banned from ringside by Kurt Angle, or locks her in a room backstage so she can't interfere in the match.
If Miz were to win the title, he would move into second place behind Chris Jericho for the most IC title reigns ever with seven (Jericho has nine), which makes me think that the Miz will piss Ambrose to a point where he gets himself disqualified. This match is going to either end in a DQ, or by a pinfall right after a DQ is teased.
The Hardy Boyz (C) vs. Sheamus and Cesaro in a steel cage match for the Raw Tag Team Championships
With every week that passes by without any sort of development of the Hardy's characters, the pop dwindles. It's still one of the best on a weekly basis, but over the last few weeks, excluding last week, it's gotten noticeably lower.
I'm expecting Jeff Hardy to do something crazy in this match because that's his role in a gimmick match, so the crowd will pop big for that, but it's hard to imagine that these four will have a better match than they had at Payback. It was a hard-hitting affair (Jeff's tooth is still flying in the air from Sheamus' kick) that was really underrated.
Can these four top that performance on Sunday? Of course, but the steel cage stipulation makes me a bit concerned that it'll hamper the heat of the match. Let's pause to think about all of the memorable tag team steel cage matches in WWE history …
Wait, there are none? Hmm … I guess there is a reason why a cage is rarely used in a tag team setting. I'm expecting the Hardy's to keep hold of the titles here, but if they don't get a resolution with the Broken Universe or create some sort of variation of the character, they're doomed to fall into a mid-card act that will eventually be broken up when Vince decides to push Jeff back up to the top of the card on SmackDown.
Neville (C) vs. Austin Aries in a submission match for the Cruiserweight Championship
We're all still waiting for these two to put together the four-and-a-half star match they're capable of having on a WWE show. They had perhaps the best in-ring match at WrestleMania, but didn't have enough time to get the crowd totally invested and it was the first match of the pre-show, which means the crowd really wasn't ready to turn it up to another gear just yet.
Their rematch at Payback was quite good, but the finish was all sorts of garbage. One would think that this is the blowoff of the feud, which means there's no turning back. If Neville and Aries are going to elevate the 205-pound title, it's going to have to be in this match.
I'm expecting a technical wrestling display in this one. There's a time and place for high flying moves and this Sunday in Baltimore won't be the time, nor will it be the place for Neville's Red Arrow or Aries' suicide dive through the middle and bottom rope.
This needs to be a hard hitting affair.
With Neville surprisingly tapping out to Aries this past Monday, one would think that Neville is going to leave with the purple belt over his shoulder, especially with the pending feud with TJ Perkins (Note: I will never refer to him as TJP), but if Aries were to win, you could do an angle where Neville wants the next shot at the title, but Perkins gets in his way.
My money is on Neville retaining his title and feuding with Perkins.
Rich Swann & Sasha Banks vs. Noam Dar & Alicia Fox
If you're Sasha, this is a life comes at you fast moment. Welcome to the world of filler segments and feuds. I did enjoy her and Swann dancing in the ring on Monday night. The two certainly have on-screen chemistry that needs to be explored. Dar and Fox on the other hand …
It doesn't matter who wins or loses this one because no one is going to remember this feud a month from now. With how many times Fox has gotten the best of Banks over the last few weeks, I think Rich and Sasha will come out on top.
Goldust vs. R-Truth
Now this match hasn't been announced yet, but I'm expecting it to end up on the card. Since he turned on Truth, Goldust has felt important again thanks to his old school gimmick. It feels strangely fresh, probably because the style of the promo is so unique and hasn't aged at all.
On Monday, Truth spoofed Goldust's promo and it was shockingly great! I never thought I would care about the blowoff of a feud between these two, but I'm actually really looking forward to seeing how both are booked in this match.
If Goldust beats Truth and I suspect he will, he should immediately get bumped up to the IC title picture. Why not give him another run with it?
Twitter: @ScottDargis
We may also get the resolution to the "who beat up Enzo" storyline. The attacker is rumored to be Big Cass …