In kayfabe, SmackDown is the land of opportunity. This is the show where guys who were floundering on Raw or on the mid-card have the chance to reinvent themselves with fresh personalities.
The idea of SmackDown being the best place for guys to move up the card was on full display during the build to a very, very interesting Backlash Pay-Per-View. Even though none of the feuds heading into the PPV have been built particularly well, it's the fresh faces that have me intrigued.
Since his thunderous debut entrance, Shinsuke Nakamura has felt like the top babyface on Tuesday nights, but now he has to get in the ring against a veteran who the crowd hasn't cared about for a long time. If you've followed Nakamura's journey, you know how he can turn it on in big matches and this is a huge match for him. He needs to make a good first impression.
Then there's the Fashion Police and Jinder Mahal. Two low-card jobber acts that have seen their stock rise since WrestleMania. As crazy as this is about to sound, it's not unreasonable to think that the PoPo and Mahal could walk out of Chicago with gold around their waste.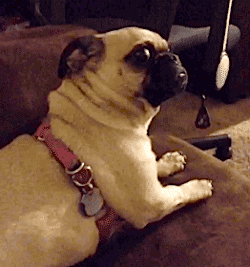 Randy Orton (C) vs. Jinder Mahal (WWE Championship)
Whether or not you agree with the decision to give Jinder a world title match after he was positioned as a jobber since last summer, you have to admit that after Mahal shockingly went over in a six-pack challenge match to become the number one contender, he's been booked extremely well.
The crowd is responding to Mahal as a heel, which as we know, is difficult to do in 2017. Getting over as a traditional heel is rather tough when the crowd wants to cheer for heels and boo the "good guys." It's just further proof that a sure fire way to get a heel over in America is to have them insult the country, especially when they're a foreigner.
Orton on the other hand, has felt like just another guy on the card since winning the title at WrestleMania. When we look back at the end of the year, Randy's feud with Bray Wyatt might very well be the worst of the year due to their lackluster match at Mania and the horrific House of Horrors match that needs to be locked away forever and never spoken about again.
When I was chatting with Easy Ed about the card this Sunday he made a great point about the current WWE champion.
"Orton never seems to elevate the guy he's in the ring with," Ed said.
I thought about the programs he's had over the last few years and sure enough Ed was right. Orton has good matches and is a fantastic in-ring worker when he's motivated, but his opponent doesn't get a boost on the card after his feud with Orton is over. Randy stays in his spot, while the person he was working with usually stays in the same spot, or falls down the card.
Think about Mahal's match against AJ Styles this week on SmackDown. It was Styles' job to make Mahal look like he's a credible threat to Orton's championship and that's exactly what AJ did.
With the inclusion of the Singh brothers in Mahal's gimmick, it's conceivable that he could walk out of Chicago with the WWE championship. In order for a heel to beat a babyface for a title in WWE, there has to be some sort of interference and that layer is already built into Jinder's character.
I know I'm going to bite on a near fall after one of the Singh brothers wacks Orton and Jinder hits his finisher, but I think Orton is going to walk into SummerSlam as the champion.
I'm not saying that's the right decision because I think this is the time to give Mahal the title. He feels fresh and the crowd is taking him serious (YES THIS IS REAL LIFE), but Orton vs. Styles at SummerSlam for the title is much more appealing than Jinder vs. whoever for the title.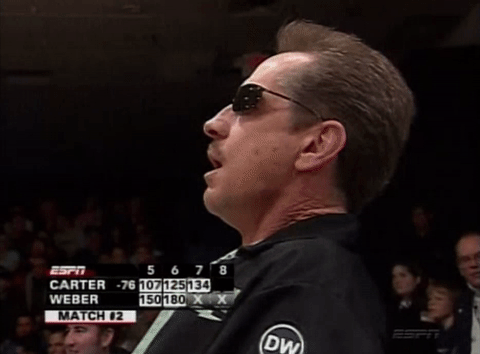 Kevin Owens (C) vs. AJ Styles (United States Championship)
SmackDown Pay-Per-Views have started off with WWE title matches before, so I can totally picture the Orton vs. Mahal match going on at the mid-point of the show, or even possibly as the opener.
Let's be honest with ourselves, Owens vs. Styles should main event in Chicago. They're the two best in-ring workers in the company and it's in Chicago, so you know the crowd is going be white hot.
I've written about Owens' "New Face of America" character and why I think it's a big step in the right direction for him, but he's not the only one in this match who has had a character change recently.
During Styles' heel run the crowd couldn't hold back from cheering for him. He did everything he could to try and get the crowd to boo him, but it rarely worked, besides the time when he refused to put Ambrose through a table. Note to all heels, if you tease a table spot and refuse to give it to the crowd, you're going to get easy heat.
On the first SmackDown after WrestleMania, Styles shook Shane McMahon's hand as a sign of respect for their match in Orlando. It didn't seem like much at the time, but that was in fact the official face turn for Styles. He's playing to the cheers and has been positioned with babyfaces in six-man tag matches.
Styles is an excellent seller, which is going to be on display this Sunday because the WWE style requires a heel to work over the face for a prolonged period of time. Owens has the offense to make the heat segment of the match appear to be brutal, which will only fire up the "AJ Styles, clap, clap, clap-clap-clap" chants in from the crowd.
I'd love for this match to turn into an ROH-NJPW style match, but it's not in the realm of WWE to do that, so expect a ton of near-falls and big move after big move (a lot of power grapples if you're familiar with WrestleMania 2000 or No Mercy for the N64).
This has the potential to be the best WWE match of 2017. I expect Owens to retain his title by hook or by crook.
Shinsuke Nakamura vs. Dolph Ziggler
If you skipped the actual build to Backlash and caught the commercials for PPV, you'd think Shinsuke Nakamura was wrestling in the main event for the championship. Every once in a while you'll catch one featuring Mahal vs. Orton for the title, but Nakamura's in-ring debut is getting a hard push and rightfully so.
Nakamura is a one of a kind performer. He's unlike anything the world of professional wrestling has ever seen. If you watched him in NXT, you know that there's more to him than his exhilarating entrance. He has the ability to put on captivating matches without having to sacrifice his body. He's a smart worker with vicious looking strikes (Nakamura was a legit MMA fighter at one point in his career).
Has he been booked perfectly since his debut after WrestleMania?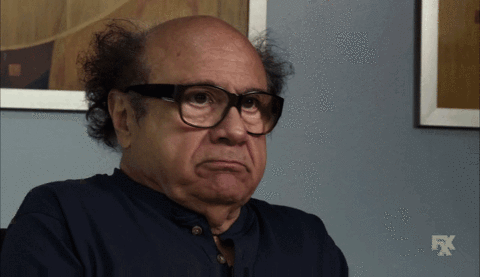 The idea of having him cut promos in the ring with his mouthpiece in was a curious decision. Almost as curious as having him speak Japanese to Ziggler. When someone speaks a foreign language in front of a live crowd, the WHAT chants won't be far behind.
Still, the fact that his in-ring debut is being saved for PPV and is getting this much attention is a big deal. Nakamura feels like a special attraction, which is something the WWE desperately needs right now. No one on the roster feels special outside of Brock Lesnar.
When Nakamura vs. Ziggler was announced I thought, it's a perfect opponent for Nakamura's introduction. Ziggler can make Nakamura look like a million bucks to the people who aren't familiar with his work. But what I didn't anticipate was how much Dolph would benefit from the build to this match.
The promo video pushing Ziggler's accomplishments in the WWE was well done and it made him seem like a credible threat to Nakamura. Obviously working with Nakamura is a major upgrade over feuding with Apollo Crews and Kalisto. Even though it's likely Dolph eats a Kinshazaaaaaaa and gets pinned on Sunday, at least this feud helped him a bit.
These two have worked with each other in dark matches for a few weeks now, so I'm expecting them to potentially tear the house down.
Charlotte/Naomi/Becky Lynch vs. Tamina/Carmella/Natalya w. James Ellsworth
Kudos to creative for coming up with something different than just another singles match for the women's title, but I just can't get excited for this one. I enjoyed the contract signing on Tuesday and thought Ellsworth crushed his promo (outside of one small botch), but this match just feels like filler. I expect Charlotte to turn on her team and cost them the match.
The Usos (C) vs. The Fashion Police
Who would have thought that Tyler effing Breeze and Fandango would be booked better than American Alpha?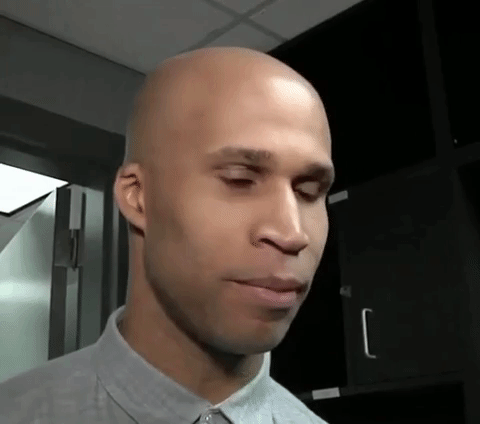 The goofy but highly enjoyable Fashion Files segments have clearly done their job as the two got a great reaction when they came out for their match this past Tuesday. They've been given an opportunity to get their characters over and have hit a home run. The sudden success of Breeze and Fandango should be a reminder of how good the SmackDown (formerly the NXT) writing team is.
The Usos have also been on fire lately. They've clearly found their heel voice with these quick rapping/shouting promos. Every time they cut one, the crowd has no choice but to clap because they're so damn good.
https://www.youtube.com/watch?v=ssGe3k02Uow
Even though this is as over as officer Breeze and deputy Dango have been on the main roster, I don't expect them to win the tag titles. There's no need to kill the Usos run right now when they're just getting starting to hit their stride, especially with The New Day coming soon.
Sami Zayn vs. Baron Corbin
So is Zayn's role to work with a big guy who the company has serious plans for in order to help them get better in the ring? If so, that's exactly why Zayn is in this match with Corbin.
The "Lone Wolf" has a presence and a good look, but his matches always seem to leave me wanting more. Perhaps it's because the crowd always seems to be dead for them. If Styles couldn't get the crowd interested in a Corbin match, there might be a problem.
The story here is that no matter how hard Corbin tries, Zayn is not going to stay down, which makes me wonder if it's going to lead Corbin to do something extreme to "try and put Zayn away for good." If so, it might be exactly what Corbin needs to get the crowd to care about his programs. Right now, Corbin is just Braun Strowman-lite and there aren't many people who like a bad light beer.
Because Corbin got pinned clean by Orton on SmackDown, I think he'll get his win back in a big way.
Luke Harper vs. Erick Rowan
Even though this is totally a throwaway mid-card match, don't be surprised if Harper and Rowan go out and blast each other with stiff shots. Harper has worked himself into excellent shape, while Rowan is playing a character that could be Mankind's third cousin.
Harper should get the win here, but I would not be surprised if Rowan went over as a total surprise.
Tye Dillinger vs. Aiden English
Man, Dillinger is already working pre-show matches? That's something a seven would do.
Twitter: @ScottDargis