It's been a few weeks since I've had the ability to share my thoughts on WWE's weekly television product. Despite a 13-hour time difference for two weeks, I watched Raw and SmackDown. I even squeezed in an episode of NXT, thanks jet lag!
Let's just say, it wasn't exactly easy to get through the last three episodes of both shows. There were bright spots here and there, but the amount of forgettable segments dwarfed the segments that kept me sports entertained.
It feels like we're in an elongated holding pattern until the build for SummerSlam begins, which is strange considering we had a "Superstar-Skakeup." Why did this need to happen so suddenly?
Wouldn't a mix-up of the rosters work better after the Payback-Backlash PPV cycle?
It's ridiculous to ask that question because as a viewer of the WWE, I shouldn't be asking that question. I should be able to trust the people backstage to put on an entertaining product, but if you pay attention to the inner-workings of WWE, you know that big booking decisions get made on the day of the show far too often.
Not only did this Superstar-Shakeup come at a time when it didn't need to due to an influx of talent that was called up from NXT (less so on Raw because of Dash Wilder's broken jaw), it happened in the middle of the build for the first brand specific PPVs after WrestleMania. We had two crossover matchups on Payback, which brought Smackdown guys onto a Raw show…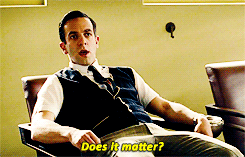 No, B.J. Novak, it doesn't matter.
You're just supposed to enjoy your favorite characters' entrances every week. You're not supposed to care about what they actually say or do. Wins and losses don't matter. Almost every promo or backstage segment is rooted in comedy (bookmark: Which can sometimes produce entertaining segment like "The Fashion Files"). Nothing is serious. Nothing matters.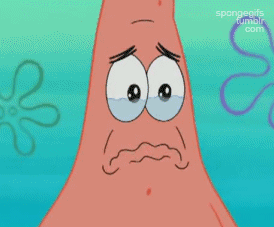 Sorry! I didn't want to make you cry. Look, there are still plenty of reasons to enjoy the WWE product right now. Here are the three things that I've enjoyed post-WrestleMania.
Elevation of Mid-Card titles: Now that Brock Lesnar has joined the list of celebrity departures from The Leftovers and Randy Orton is off working a mid-card feud with Jinder Mahal for the WWE championship, the Intercontinental and United States titles are actually being elevated.
Part of this is due to the sudden emphasis on the titles. Both number one contender matches main evented an episode of Raw and SmackDown and featured full-time main event talent in a pair of triple threat matches.
The other part of this is the Kevin Owens' Face of America character. The whole "Prizefighter" gimmick never got off the ground on the main roster because outside of his opening feud with Cena. Owens rarely felt like the guy who quickly rose to prominence in NXT as an ass kicker.
Before winning the United States title from Jericho at WrestleMania, Owens has held the Intercontinental championship and the Universal title and in both instances, he wasn't booked strongly enough to make the titles seem important.
That sounds like a slight on K.O. and it's not. That's just a product of the amount of comedy segments he was featured in. In NXT, he was "the guy" and booked appropriately. In kayfabe, Owens was a dangerous, unpredictable dude. For a while on the main roster he's a full-time guy who is cracking jokes. (Bookmark: For the record, the jokes with Jericho were funny, but that's not the point here.)
Now it feels like he's capitalizing on the heel momentum his character gained during the build for his Mania match against Jericho. His beat down of Y2J on this past week's episode of SmackDown came off really good. It reminded me of moments like this:
This "Face of America" gimmick is going to be perfect for Owens. It's a different spin on the evil foreigner storyline, which means easy heat, especially when Owens starts speaking fluent French.
K.O. is being positioned as a focal point of SmackDown Live (Bookmark: Out of all of the superstars who changed shows, the #FOA will benefit from the change the most), but the triple threat match to determine the number one contender for featured three prominent names: Baron Corbin, Sami Zayn, and Styles.
The three tore the house down in what was my favorite WWE TV Match of the Year so far. Styles pinned Zayn to become the number one contender for the U.S. title, which in the moment seemed a bit strange considering that Styles, in kayfabe, should be going after Orton's title, but now that some time has passed, it makes sense.
I can't imagine Orton vs. Mahal for the title is going to main event Backlash. If it doesn't, you would have to imagine that Styles vs. Owens for the U.S. title will close the show in Chicago. Deputy Dango and Breezy sure ain't getting that spot.
Which means the mid-card title will main event a PPV with two of the company's best workers wrestling for it. Sign me up. I'm curious to see what style of a match they put on. Will it feel more like ROH? Or will it still be a traditional style WWE match?
#FantasyBookingIdea: Owens holds the title for a few months and then John Cena answers K.O.'s open challenge.
Over on Raw, the Intercontinental champion is Dean Ambrose, which you wouldn't know if you watched Payback this past Sunday. Dude just wasn't on the show, but he was back on Monday to "call" Kurt Angle in the ring and book a triple threat (sound familiar?) match between Seth Rollins, The Miz, and Finn Balor.
Those three put on the best Raw main event in ages. Now even though the IC title is underneath the U.S. title on the WWE totem pole right now, it's the most visible title on Raw as long as Lesnar holds the Universal title.
Seriously, if you're a casual fan who started watching WWE again after WrestleMania, you would have no idea that the Universal title exists, or that Lesnar is the current champion. He's never mentioned during the bajillion hits the announcers have to do on a weekly basis. It's absurd.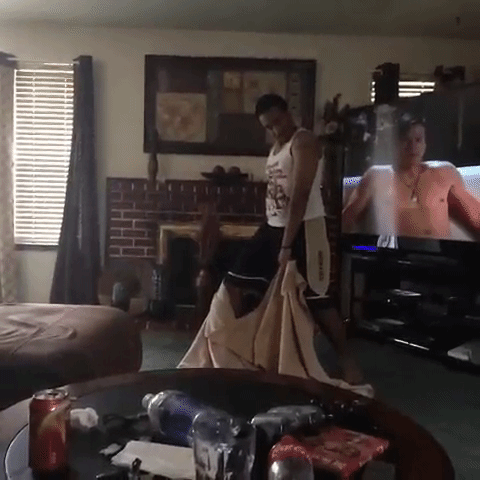 Due to Lesnar's absence, Ambrose finds himself in a position to move himself up the card and improve the Intercontinental championship, but we've seen Ambrose vs. Miz plenty of times last year and none of their encounters were memorable, but that's not what's important here.
Two main event level guys and an upper-mid card guy were positioned in a number one contender's match for the title. This does appear to be a shift in philosophy around the role of the mid-card titles, which is a WELCOMED change.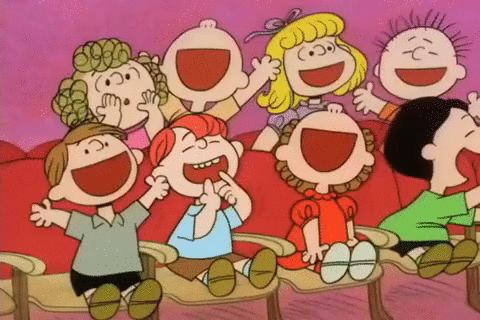 Alexa Bliss: Even though last Sunday in Bayley's hometown of San Jose wasn't the right time to take the title off of Ms. Hug Life and give it to Bliss, Alexa hasn't dropped the ball since it was given to her back in the fall.
Out of all of the women on the main roster, I would put her mic skills just slightly behind Charlotte's. It's one thing to be a cool heel in 2017 like Bliss is, it's another to play a heel who actually gets booed, which is exactly what Charlotte achieved before her inexplicable face turn last week.
Bliss overshadowed Bayley in the talking segments they had together leading up to their match at Payback. The crowd just isn't feeling Bayley right now on a week-to-week basis. Her dialogue has been pretty weak since her call-up (we get it, she's a lifelong fan) to the main roster, but her delivery has been extremely awkward.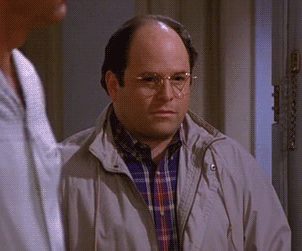 She's not queuing up the crowd correctly and just seems to not understand the proper beat for her character to speak. I get that she's supposed to play a fan that has the opportunity to live her dream, but I shouldn't be cringing during her promos and when she's in the ring by herself, the cringe meter starts going up in my apartment.
You could really see the difference level between the promos when Alexa and Bayley shared the ring leading up to the PPV. Bliss was able to successfully counter the crowd's "what" chants that have swallowed up thousands of promos. There's a reason why a pocket of the live crowd in San Jose cheered for her when she pinned Bayley, who was again, the hometown babyface.
Bliss speaks in a tone that no other woman on the main roster speaks in. Her character knows that she's better than everyone else and she's going to tell you about it in a smart way that the hardcore fan appreciates. It's hard to think of anyone who has had a rise on the main roster quicker than Alexa has. Baron Corbin comes to mind because he never got to the main event level in NXT (Vince and Co. has big plans for him on the main roster) but he's still in a holding pattern.
There's nothing holding Alexa Bliss back.
Braun Strowman: The post-Mania episodes of Raw might as well be referred to as the Braun Strowman saga. His feud with Roman Reigns has been the focus of the show for weeks. There was an incredible beatdown angle that featured Strowman "throwing" Reigns off of a loading dock while Roman was tied down on a stretcher, but Braun wasn't done there. He then "tipped" over the ambulance that Reigns was supposedly in.
He then bullied around the jobbers backstage, which included putting Kalisto in a dumpster, before the Big Show knocked him down and challenged him to a match. In the main event, Strowman suplexed Show and "broke the ring" (it's the third time WWE has pulled off this stunt and once again the crowd went bananas).
https://www.youtube.com/watch?v=bBkyreQDts8
The next week Kalisto "challenged" Strowman to a dumpster match. Even though Strowman "lost" (beyond dumb, but it's WWE in 2017, wins and losses don't matter) he pushed a dumpster off of the stage with Kalisto inside. The drop was about three feet, but still it's been awhile since someone got pushed off of the stage while they were in a dumpster.
Vince knows how to push a big guy and Strowman is the equivalent of a wet dream for McMahon.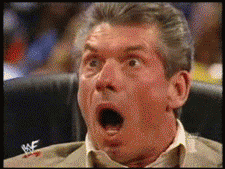 He's a gigantic dude who can move around the ring like he's 6 feet 1 inch tall. Strowman has greatly improved in the ring to a point where it's totally conceivable to picture him as a world champion, but will he actually get pushed to that level?
We know how stingy Vince can be about giving someone too much too soon, especially with how successful The Rock, Brock Lesnar, Batista and now John Cena are doing with projects outside of WWE. Strowman isn't going to fight in the UFC and who knows if he has any sort of acting chops.
Strowman is a professional wrestler and becoming a damn good one with every day that passes. Raw would have been significantly worse after WrestleMania if he wasn't on the show. He's earning a title run with every solid match and over-the-top backstage segment that he performs in.
The reason why we should all be worried about Strowman is; there have been instances where a person was given the title well after they earned it (RVD and Jeff Hardy come to mind). I'm not saying Strowman should be given a title reign tomorrow because he's still a bit green, but with Lesnar vs. Reigns penciled in as the WrestleMania 34 main event according to Dave Meltzer, you begin to wonder what Strowman's ceiling is.
When Lesnar vs. Strowman does happen, the crowd is going to explode and Vince will know how to clean it up.
Twitter: @ScottDargis
(Bookmark: If you're wondering where the Hardy's section is, don't worry. It's coming. Let's see how this rumored legal situation with Anthem works out.)