The first Raw after WrestleMania is a key moment for WWE in setting up future storylines that will fill the time until the build for SummerSlam begins. There have been points in time where the company would keep a WrestleMania feud alive through the next PPV, but more often than not, the first live show after Mania represents a change from the WrestleMania season stories.
It wasn't until a few years ago that the Raw after WrestleMania became dominated by a crowd of hardcore fans from around the world. The "smarks" cheer for whatever they want. From #BeachBallMania to perfectly timing the "YEAH!" portion of The Revival's entrance, it's an environment that every wrestling fan should experience at some point.
This year's schedule presented WWE with the opportunity to keep fans who traveled for WrestleMania around even longer with the addition of Tuesday's SmackDown Live tapings. The crowd that attended the SD taping sounded like a beefed up NXT crowd, which was particularly enjoyable when they all chanted "ONE FALL!" in unison before the women's title match between Naomi and Alexa Bliss.
Thanks to the rowdy nature of this specific crowd, Monday's Raw and Tuesday's SmackDown presented an ideal opportunity to bring up a few key talents from NXT and return some familiar faces who have been off of TV for awhile due to injury. If there's a time to make NXT guys and girls feel like a big deal, this is the week they're going to come off like the most over talents on the show.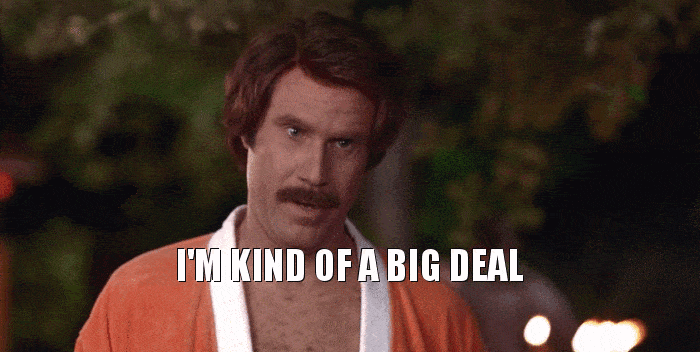 So let's take a look back at all of the surprises from this past week and rank them from worst to OMFG did that really just happen?
Erick Rowan
The big redheaded stepchild of the Wyatt Family has been out of action since early October after getting surgery on his right rotator cuff. Rowan has been reportedly available to return for a few weeks, but clearly, Vince wanted to wait until after Bray Wyatt and Randy Orton had their WrestleMania match.
On Tuesday, Rowan posted this very creepy video on his Twitter account that apparently was supposed to signify his return:
Rowan returned in the opening segment to help Wyatt beat down Orton, but his place on the totem pole was quickly established when Luke Harper and Orton combined for a superkick-RKO combination after Wyatt used some of his "magical powers" to leave Rowan all by himself in the ring. Not only did Orton "fight" his way out of a sneak attack from Rowan, but the gigantic goof ate a clean pin.
I'd say Rowan is in a slightly better position than Curt Hawkins, which isn't where you want to be.
Emma
Unlike the debut of Emmalina, we didn't have to wait four months to get the return of Emma's character from NXT and her brief run on the main roster before she ruptured a disc in her back during a live event last May.
Sure, the Emma vignettes aired for a few weeks longer than they should have, but with the Superstar Shake-Up coming, Emma could be a valuable piece of the Raw women's division if Charlotte ends up switching brands, which is currently rumored. The move would make total sense in storyline considering that Bayley pinned Charlotte clean at Mania and then Sasha made her tap out on Raw.
Emma's actual return was lackluster. She was slotted in a six-woman tag match, which was not a showcase for her. She bailed out of the ring before Nia Jax "beat up" Charlotte, so if you're a fan of Emma's, this is probably not how you wanted her to come back, but it'll have to do for now.
Be patient, the women's division on Monday is so thin that she will have a chance to shine and her aggressive style did get over once, so why can't it happen again?
Kurt Angle
The rumor of Angle becoming the general manager of Raw immediately after WrestleMania had been floated around for quite a while, so it was no surprise that Vince introduced Angle as the next G.M. character on the company's flagship show.
Even though Angle's segments after his in-ring promo felt very similar to what we've had over the past few months with Mick Foley, the novelty of seeing Angle interact with Enzo, Cass, Sami Zayn, and Seth Rollins was enough to keep me entertained. Monday's three-hour Raw did not drag and these segments with Angle played a big role.
Finn Balor
Am I excited Finn Balor is back on Raw after his shoulder/upper arm was destroyed at SummerSlam after he took a powerbomb from Rollins into the corner of the barricade?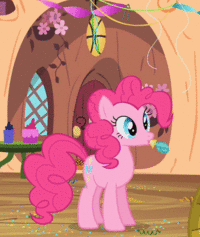 Did it make any sense for Balor to team with the guy who legitimately put him on the shelf for seven months, which included WrestleMania?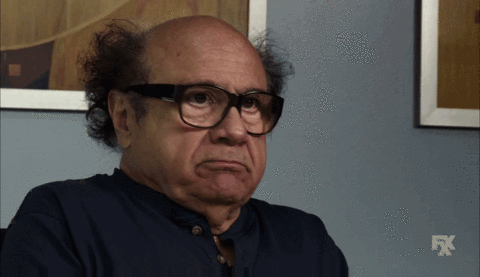 I know WWE can think at times that no one cares to remember what happened seven months ago, but there is an easy story to tell here. Why not have Balor team with Rollins and then walk away when Rollins reaches out for a tag? It's a logical way to continue a story that the crowd will actually invest in because it blurs the line of reality and fiction. The two would eventually have a match and then shake hands after.
The tag-team match between Rollins/Balor vs. Owens/Joe that closed Monday's show should have been a super-hot tag match between four guys who all established themselves on the independent scene before making their way to WWE via NXT. Instead, it was just an OK match that didn't have as nearly as much heat as you would think.
The crowd was dying for Balor to return during Brock's segment, but he's not going near the Universal title picture anytime soon, it appears. Lesnar isn't going to be at Payback and when he does defend the title, it will likely be against Braun Strowman and then Roman Reigns.
There are plenty of guys for Balor to work with and if AJ Styles comes over to Raw (heavily rumored), we could have a dream match scenario on our hands.
Tye Dillinger
The crowd was finally able to use the "10!" correctly when Dillinger "answered" Hawkins' Open Challenge on Tuesday. Because the show felt at times like a big NXT event, the crowd at the Amway Center in Orlando made Dillinger feel like a bigger deal than he will probably end up being on the main roster.
Having said that, he will be in a position to overachieve with his gimmick on SmackDown. If he was on Raw, he would quickly get lost in the shuffle, but with the lack of depth on Tuesday nights and a gimmick that is over to a certain degree (it's more popular than the Fandango chant IMO) he might end up as a solid mid-card hand for SD.
#FantasyBooking idea: I'd love it if SAnitY followed Dillinger up to the main roster as Eric Young continues to try and recruit him.
The Revival
This was arguably the biggest surprise from the post-WrestleMania shows. I suspected Nakamura would show up on SD as well as Dillinger, but I wasn't sure which brand the #TopGuys would pop-up on.
When the New Day issued their open challenge on Monday, I wasn't expecting to see Dash and Dawson show up, but when they did I'll admit I popped. Scott Dawson has been in developmental for years now (as well as Dillinger), so it's always great to see someone like that finally get their opportunity to shine on the main roster.
The Revival were given a clean win over Big E/Xavier Woods and then "injured" Kofi Kingston's knee after the match. It was classic Revival, which is the only way that they're going to get over with the bigger audience.
Match you didn't know you wanted until right now: Revival vs. The Hardys
Shinsuke Nakamura
Whoever pitched the idea of having Lee England Jr. perform Nakamura's entrance live deserves a raise. This was an amazing moment that I will not do justice with words, so if you haven't seen it (IDK what is wrong with you) or if you've already seen it, watch it again and enjoy just how magical this moment was:
As I watched his entrance live I wondered if he would grab the microphone and make a joke to The Miz about being dressed up like John Cena, or if he would simply kick Miz right in the face. Shockingly, neither of these scenarios played out. Instead, Nakamura performed his entrance, soaked in the thunderous "NA-KA-MURA" chants and then left the ring and went to the back.
I was not a fan of how awkward the end of this segment felt as it was happening, but when I went back and watched it a second time (or maybe 10 more times, who's counting right!?) I thought the segment ended fine. There's no reason for Nakamura to make Miz look like a jabroni with one strike. He's right on the cusp of being a main eventer again and Nakamura needs someone to feud with. Don't underestimate just how entertaining a Miz TV segment with Shinsuke could be.
Time to "Go Home"
– So who knows what's going to happen with the Hardy's gimmicks, but here's my idea for the immediate future. What if Matt Hardy became CURED Matt Hardy or something similar to that. My thinking would be that WWE could continue the BROKEN storyline, but create their own character.  
Every now and then, Matt could "relapse" and start a delete chant or use other mannerisms from his BROKEN character.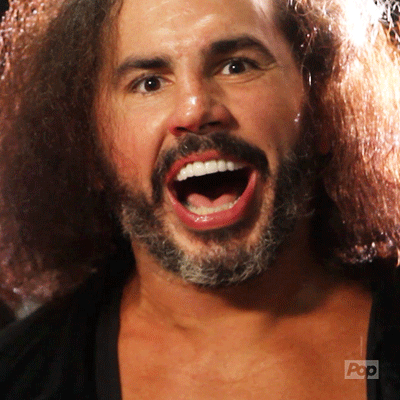 Jeff Hardy is just going to be Jeff Hardy, don't expect Brother Nero to make an appearance.
– Something has to be done about the Hardys theme, it just doesn't sound right with their current look/character.
– Why is Nia Jax making goofy faces at the camera?
– The New Day are also rumored to leave Raw for SmackDown. I'm a big fan of this move because it would hopefully lead to a singles push for Big E.
– Was Tuesday the beginning of Styles' face turn or was it a one off? I know he gets cheered all of the time like a babyface, but he's still very much a heel.
– The opening segment on Raw with Roman Reigns vs. the crowd was pretty damn memorable. I can't think of a person in the last few years outside of Cena who has had that kind of heat during a segment.
– You should go out of your way to listen to the Talk is Jericho podcast with Reigns. He comes off like such a nice dude.
– Even though I briefly mentioned the match earlier, the tag match between Orton/Harper and Wyatt/Rowan was an incredibly lackluster way to end the extended weekend.
– I really enjoyed NXT TakeOver Orlando. Especially Roode vs. Nakamura. The triple threat tag team elimination match between Authors of Pain-DIY-Revival was the best WWE match of the entire weekend.
– I think my favorite match from the marathon that was WrestleMania was Goldberg-Lesnar. It hit all of the right notes and was perfectly mapped out.
– Isn't it crazy that WrestleMania lasted seven hours and Samoa Joe wasn't on the show at all?
– During Naomi's entrance on Tuesday, I thought to myself, damn it would be awesome if the women's title glowed along with her outfit and then this photo appeared.
– The #RawafterMania really should just be renamed Cesaro appreciation night. Cass got massive boos when he ran wild on Cesaro during a hot tag.
– Those Jordan 8's Enzo rocked on Monday night are worth around $800-$1200.
– Tom Phillips has done an excellent job filling in for Mauro Ranallo.
– I'd love to see Jim Ross call main events on PPVs. Similar to what he did during his last part-time gig with the company when he called main event matches on NXT.
– I felt so bad for Neville and Mustafa Ali. They busted their ass in the ring on Monday, but the crowd was way more worried about getting themselves over and playing with a beach ball.
– You'd think for being "hardcore" fans that they would, you know, show their appreciation for the product.
The Twitter: @ScottDargis