Instead of me rambling on for 2,000 words about WWE's biggest show of the year, I thought it would be a good idea to bring a few other wrestling fans from NBC Sports along for the ride:
Jeff Graubart who will be attending WrestleMania 33 and "Easy" Ed Williams who is a big reason why I'm able to have this space to share my thoughts about the world of WWE.
So buckle up and get ready for the ultimate thrill ride before the "Ultimate Thrill Ride."
Which match are you looking forward to the most?
Darg: Kevin Owens vs. Chris Jericho. This is as close as we're going to get to an old school, main event level build. Both guys are coming in hot, especially Jericho who is a WHITE HOT (sorry for the gimmick infringement Jeff) babyface. Usually, long builds + over acts X (in-ring veterans who can go) = Four star match, if you're into that sort of thing.
Jeff: It's a toss-up for me between Rollins vs. HHH & Y2J vs. KO. Rollins and HHH has been a long time coming and you know they're going to put on a show. The doubt factor with Rollins' injury has worked for me and I'm just glad he's getting an opportunity to take down the "King of Kings" on the biggest stage of them all.
Ed: On paper, the match I should be looking forward to most is Austin Aries challenging for Neville's Cruiserweight Championship. Especially with the launch of the latest Game of Thrones trailer, I should be on the edge of my seat waiting to see if A Double can overthrow the King of the Cruiserweights, but the fact that it's on the pre-show takes some of the luster off this potential gem. Yes, the fact that it's on the pre-show means it may get more time than it would on the main card, but there's also a good chance they'll be fighting in front of just hundreds of people. One of the big negatives of 205 Live has been the lack of crowd reaction as people don't want to stick around after SmackDown Live. Now they'll face the same problem, except this time they're going on too early. If anyone can overcome it, though, it's these two.
On the flip side, especially now that it's being billed as a normal wrestling match, most people think A.J. Styles vs. Shane McMahon is a total waste of the Phenomenal One's talents. Of course I'd much prefer to see him face Samoa Joe, Finn Balor or even Luke Harper, but any time a McMahon is in a match, the company sees it as a high-profile attraction. This match had a late start, but the build over the last few weeks has been pretty good. A.J.'s initial beat-down of Shane was great, and the Boy Wonder's (although at his age, maybe it's time to retire that nickname) elbow through the table two weeks ago was vintage. At the risk of being put on the List of Jericho, many consider Styles to be the best in the world at what he does, and this is will be his biggest test of that to date. If he can carry Shane-O-Mac to a great match, then his reputation is cemented forever. And something tells me, he's saying, "Challenge accepted!"
And I think it's also worth noting that the John Cena & Nikki Bella vs. The Miz & Maryse match has had the best build of the entire card. Everyone was up in arms when the match was announced, since many were clamoring for a Samoa Joe vs. Cena match, but the build for this intergender tag team match has been perfect. It's had the right balance of humor and intensity. The Total Bellas spoof was hilarious. Cena eviscerating The Miz on SmackDown this week was fantastic, and given The Miz's character, I wasn't that upset he just stood there and took it. But with all that being said, I still don't care about the match at all. The build has made for some great TV, but I don't think the match will.
What will be the Match of the Night?
Darg: If we're talking pure in-ring action, it's gotta be Austin Aries vs. Neville for the cruiserweight championship. Being on the pre-show might end up working out in the end because they should get more time than they would on the main card, but if Camping World Stadium isn't close to full, the lack of crowd reaction could really hurt the match.
My pick from the main card is HHH vs. Seth Rollins. The non-sanctioned gimmick will really work in their favor. I wouldn't be surprised if we saw blood here.
Ed: As long as it gets enough time, I'm going to go with Kevin Owens challenging for Chris Jericho's United States Championship. This match has had the best long-term build by far, but it really feels like it's been overshadowed over the last three weeks or so and has lost some steam. Otherwise this probably would be the match I was most looking forward to. These guys have an undeniable chemistry with each other, and they're two of the best workers in the company.
It's amazing what Jericho is able to do in the ring at his age, and his ability to reinvent himself is second-to-none. This run is definitely the best he's had in years, and you could even argue it's his best ever (and that's saying a lot). When a clipboard and the word "it" is over more than the majority of the RAW roster, that's impressive (or is it…).
Owens has played his role to perfection as well. While Balor was reportedly slated to have a long run at the top before his injury, Owens stepped up in a big way. It was just the boost he needed, too, as he was starting to get a little stagnant. While it's annoying he relied on interference and heel shenanigans 99 percent of the time, that's just the nature of the beast nowadays if you're a heel. These two should have the perfect blend of great in-ring work, humor and psychology to tell one of the better stories on the card.
With Jericho scheduled to go back on the road with his band Fozzy soon, one would think Owens will walk away with the gold. Owens will definitely end up with the belt, but I wouldn't be shocked to see Y2J get the win just to lose it the next night, perhaps, on the RAW after Mania.  
Jeff: I really think that KO and Jericho are going to bring the house down. We all know that KO can put on a solid match with anyone and Jericho is the GOAT, seems like a solid formula. If this is the last match of Jericho's run, you better bet your ass that I'm gonna drink it in, mannnnnnnnnnn.
Speaking of, who or what will make you mark out maaaaaaaaaan?
Jeff: AJ STYLES – this guy is going to make Shane McMahon actually look like a legitimate wrestler. With no crazy rules or a cage to jump off of, this match is going to be AJ guiding Shane through the best match of his career, just watch.
Ed: If the Ultimate Thrill Ride is brought to a screeching halt by the Broken Matt Hardy, Brother Nero and any other members of the Broken Universe, it will be a WrestleMania moment for sure. There have been plenty of teases that it could happen as WWE and the Broken one himself have been going back and forth on Twitter, but it's by no means a lock and could easily be saved for the next night or two on RAW or SmackDown Live. They'd be a great fit on the blue brand to feud with the Usos and/or American Alpha.
Since that's something not scheduled to be on the card, though, I'll go with Roman Reigns officially turning heel. This is the third-straight WrestleMania the company is trying to push Roman Reigns down our throats, and it's already rumored he'll be main eventing next year against Brock Lesnar. He's going to be booed out of the building Sunday against the Undertaker, and he'll be booed almost as badly next year against Brock Lesnar if they stay on that path. So, why not just finally pull the trigger and make him a heel? He has shown flashes of a heel persona in the past, and most notably over the past couple of weeks.
The role just seems much more natural for him. He might be the only one in the company capable of getting The Rock booed which happened when the People's Champ tried to help him celebrate his Royal Rumble win in Philadelphia a couple years ago. The irony of the situation is that The Rock went through a similar situation when he debuted with the company. It got so bad that Hollywood's highest-paid actor was showered with, "Die Rocky die," chants. Rather than stay down that path for three years, Rocky Maivia turned heel, and The Rock was born. History needs to repeat itself with his cousin Roman. And Sunday in Orlando is most definitely the time.
Darg: If you'll let me #FantasyBook for a minute, what if Samoa Joe runs out to help Triple H and Finn Balor makes his shocking return, but instead of taking out Joe, he takes out Rollins and aligns himself with the group of NXT guys that is currently forming around HHH.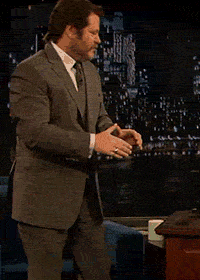 Will anyone make a surprise appearance?
Jeff: WrestleMania is the place where anything can happen right? If dreams really do come true, we'll get an appearance from a very Broken Matt Hardy. Hopefully Broken Matt and Brother Nero get involved in the Raw ladder match for the tag titles.
The other big mystery is Kurt Angle. We know he's going to be there for the Hall of Fame but is this the time and place for him to debut as the next General Manager of Raw? My gut tells me this will be saved for the Raw after WrestleMania, but a man can dream.
Darg: I'm crossing my fingers and toes that New Day's big WrestleMania moment will be interrupted by Broken Matt Hardy and Brother Nero. Not everyone in the crowd is going to know why Matt Hardy looks like "Doc" Brown's cousin or why Jeff Hardy looks possessed, but that's OK because the pop will be so loud from the hardcore fans that the causals will join in.
https://www.youtube.com/watch?v=wLR5u_Tw8lA
Ed: I'd love to see the Hulkster finally make his return to the company, but I think a more likely surprise would be Finn Balor. I know the RAW side, and the company in general, is short on faces, but I think this would be the perfect opportunity for Balor to come back as a heel.
Just picture this. At the end of the Rollins-HHH match, Samoa Joe and Kevin Owens come out for a  3-on-1 beat-down of Rollins, attacking his leg even more. With Rollins' career in jeopardy, the lights go out, Balor's music hits, and the Demon emerges. You get the full Demon entrance, which is tailor-made for such a big stage. The crowd is going nuts, HHH, Samoa Joe and Owens look shocked. Balor helps Rollins to his feet. And then cuts his leg out from under him and joins in on the attack. After all, Rollins was the one who knocked Balor out of commission in the first place. So, Balor makes a surprise return, gets his revenge, and completes HHH's new NXT stable. Dare to dream.
How long will Goldberg v. Lesnar last?
Darg: If we include entrances, the main event will probably last in-between 15-20 minutes, but I'm not expecting the actual match to last more than 10. I can't imagine we're going to get a one-two minute encounter where Brock goes over clean. I can't imagine Vince closing the company's biggest show of the year with the equivalent of a flash knockout.
Ed: I talked about this one in a previous question, but I think this one will go at least 10 minutes and no more than 20. So, let's split the difference and say 15 minutes once you factor in entrances etc.
Jeff: I give this final showdown (thank God) only about two minutes and I think the majority of it will be a staring contest. After that incredibly main event worthy stare down, expect to see a spear attempt turned quickly into a F5. Lesnar fans will then rejoice.
Which titles will change hands?
Darg: SmackDown and Raw women's, Raw tag team, United States, Intercontinental, Universal
 Naomi received a shocking reaction from the crowd when she returned on Tuesday, so I think she's going to get a nice hometown pop after winning the match which may or may not be on the pre-show. I think Charlotte will win the Fatal-Four Way after Sasha turns on Bayley. Owens could really use a title. Corbin does as well, even though his feud with Ambrose has been, for a lack of a better term, suspect.
Enzo and Cass winning the tag titles would be a cool moment, especially if Cass lifts Enzo up the ladder to grab the titles. Even though their act has grown a tad stale, the duo gets a nice reaction every week. If they do win, let's hope their reign lasts longer than Zack Ryder's did the night after he had his WrestleMania moment.
Jeff: Raw Tag, Universal, Intercontinental, U.S. Title, Cruiserweight, Smackdown Women's
I think we're going to see quite a few titles change hands. The Universal title change appears to be the most obvious. Goldberg clearly only signed on to have a few one minute matches and then ride off into the sunset. I think we're going to see Enzo and Cass take home their first WWE gold. After what I would consider the best run of Chris Jericho's career, we'll see it come to its gracious end courtesy of Mr. Owens.
I also think Corbin, Aries & Naomi will walk out of Mania with gold around their waists.
Ed: Raw and SmackDown women's, Intercontinental, Universal, WWE World, Raw tag, United States
 The logical outcome for the majority of championship matches would indicate a title change, but you can never think logically when it comes to WWE.
I think the Raw Women's Championship will go back to Charlotte after Sasha turns on Bayley, bringing Charlotte one step closer to breaking her father's (and now John Cena's) record for title reigns over the course of just a couple years.
I think Baron Corbin beats Dean Ambrose for the IC title in the match I probably care the least about. When the build for a WrestleMania match makes you think back to the infamous Judy Bagwell on a Forklift match in the dying days of WCW, that's not a good thing.
It seems obvious that Lesnar will beat Goldberg, and he should. I can't see them swerving us on that one.
I think we see Enzo and Cass get their first taste of gold in the Ladder Match. Not much else to say about that one unless the Hardys are somehow involved, which I doubt. It also seems obvious that Owens defeats the soon-departing Chris Jericho. I wouldn't be shocked to see them drag this out a little while longer, but I'll stick with a title change prediction for the U.S title.
Bray Wyatt needs a win in the worst way in the WWE Championship match, but I have no faith that'll happen. I think it's an RKO out of nowhere for Randy. It looks like there should be a lot of heel victories, so this helps balance things out a bit.
The SmackDown Women's Championship is a tough one as well. Like with Wyatt, I think Alexa Bliss overcoming five opponents (at least) would go a long way in building up her credibility, but I'll predict Naomi winning to get the hometown pop.
So, I guess that means the only title I'm predicting not to change hands would be the Cruiserweight Championship. Moving the title to Aries seems a little too quick, and since it's on the Kickoff Show anyways, it makes sense to hold off on a switch. So, that would make seven title changes. Maybe Bray has a shot after all.
Will this be the Undertaker's final Wrestlemania match?
Darg: Remember two weeks ago when the "Deadman" chokeslammed Braun Strowman? He made an odd face after he slammed Ol' Brauny to the mat. At the time it just looked goofy, but after I watched it again I thought …hmm… that looks like the face of pain.
Let's face it, he's 52 years old. His body is beat up. He's not going to embarrass himself because he's a professional, but I'm not expecting his match with Roman Reigns to be memorable, outside of the reaction from the crowd after Reigns goes over clean.
Ed: I'll never predict that any match will be Undertaker's last match. He's the "Deadman" after all. Based on how he's moved around in the ring in his limited appearances the last few months, I think it might be a good idea for him to hang it up. And I think Taker may go into this match thinking it will be his last (just like he did last year), too.
But even if that's what he's thinking now, he could change his mind as WrestleMania season starts to heat up again next year.
Jeff: Yup, this is it and the man to do it will be Roman Freakin' Reigns. We all know that Roman "can do anything" and burying the career of a legend like the Undertaker seems only logical. The only thing we can hope for is that a long awaited heel turn comes with it.
Will the Wrestlemania 33 set be the greatest ever?
Jeff: It has to be – I mean, they are building a freaking roller coaster. The sets are so lackluster these days that WWE should be splurging on the show of shows. Supposedly it's the largest and most expensive set built to date so I'm really looking forward to seeing the final product in person.
Darg: From what I've seen so far on the Internetz, the set is very impressive, but it's ripe for Universal Studio ripoff jokes on social media come Sunday. I don't know if it'll be better than WrestleMania 24, 26 and 30.
Ed: There's a roller coaster. So, uh, yeah. Best. Set. Ever.
Will anyone besides Braun Strowman win the Andre the Giant Memorial Battle Royal?
Darg: Have you seen the jabronis from SmackDown in this match? With Samoa Joe out of the equation, Strowman could really use a strong showing here and really I don't see how anyone else will win, unless Sami Zayn finally gets his revenge on Strowman.
Ed: No. In fact, it should be booked so that Strowman eliminates every other competitor by himself. And after he wins, he grabs his ridiculous trophy and smashes it to pieces, screaming that he wants more competition.
Jeff: Who cares? But if I did care, my answer would be simple…ANYONE BUT THE BIG SHOW. Braun Strowman really deserved a high profile match at Mania and I really hope they use this battle royal to have him absolutely destroy two rosters worth of talent. I wouldn't mind Sami Zayn sneaking in for the win either. It's to give one of the hardest working guys on the roster a WrestleMania moment.
Will WrestleMania be 33 be too long?
Darg: After last year's monstrosity (close to seven hours if you watched from the beginning of the pre-show through the end of Roman Reigns vs. Triple H), I would have to imagine this one will finish before or just after 11 p.m.
But then again, there are 13 matches, with a New Day segment and an obligatory performance from Pitbull, so I may end up melting into my couch by the final hour.
Future live look-in at my living room around 10 o'clock: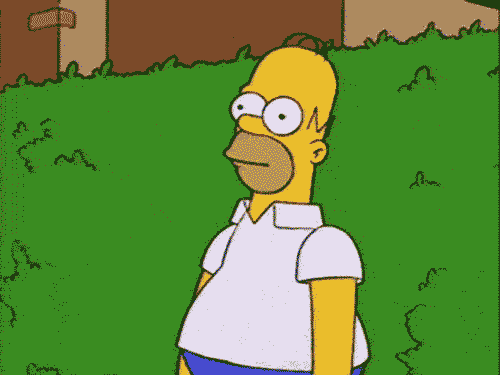 Jeff: I'm leaning yes. There are SO many matches but this is a direct result of the brand split. Definitely a few matches I have no interest in but I don't think the length of the show is going to affect the impact of some of these high profile bouts.
Ed: I've been a fan since I was three years old. I watch RAW and SmackDown Live (and usually 205 Live and Talking Smack) every week. I read the "Dirt Sheets" and listen to wrestling podcasts. And I even worked there for a couple years. But yes, seven hours (minimum) is too long for this show given the matches on the card. With the amount of talent on this roster, you could have easily set up a card where seven hours would probably fly by (ok, maybe not fly by, but you get my point. If you had Cena vs. Samoa Joe, Styles vs. Nakamura, Reigns vs. Balor, Undertaker vs. Strowman and even kept Orton vs. Wyatt, Rollins vs. HHH, Owens vs. Jericho and RAW women's match, then you have yourself a card worth setting aside 7 hours for. That being said, I'll still be watching all seven hours. I may need several adult beverages to get me to the end, but I'll still stick it out.
What match will make you say, "wow, that was much better than I thought it would be."
Darg: AJ Styles vs. Shane McMahon. When Styles "told" Shane that he wasn't going to be able to climb anything or use any weapons and had to face the fact that he was going to step into the ring for a "pure" wrestling match, I laughed out loud because the idea of Shane O'Mac wrestling AJ in a gimmick-less match seems preposterous.
This is AJ Styles we're talking about though, so anything is possible. I don't know how he'll do it, but Styles will pull an entertaining performance out of Shane. He'll figure out a way to make Shane's ridiculous offense look acceptable and will tell a story with the in-ring time he's given.
Jeff: I can't believe I'm saying this but Miz & Maryse v. Cena & Nikki at least has me interested. The Miz and Cena have been KILLING IT with their promos on Smackdown and I can only hope that it translates to in-ring action, although I'd say that's doubtful. I think there will be a few entertaining spots, but for a concept that I originally LOATHED, I'm at least a little intrigued.
Ed: I'm hoping it will be the SmackDown women's match, but I don't think it will be. I think there'll be too many moving pieces in this one, and unfortunately, it has cluster____ written all over it. I think Alexa Bliss is a phenomenal heel. Her delivery on the mic is different than anyone else. She has some of the best heel facials of anyone in the company, and she doesn't have to yell to get her point across. She still has a long way to go in the ring, but the last couple of weeks aside, she has shown steady improvement. Becky Lynch, Mickie James and Natalya are proven commodities in the ring and have to be the glue to hold this one together. Naomi looked good during her return Tuesday night, but will she be just as good when Orlando will be unable to see her glow since it's during the Kickoff show? Carmella just isn't on this level yet, but she's been entertaining in her role with James Ellsworth. Put all of them together (and possibly some surprises), though, and I think this one is better on paper.
So I'm going to go with Brock Lesnar challenging Goldberg for the Universal Championship. It seems weird to pick what is likely to be the show-closing main event, but most people don't have very high expectations for this one. Their first match went less than 90 seconds at Survivor Series, but I think the reason for that was to save everything for the Showcase of the Immortals. There's a very good chance this is Goldberg's last match, and he's in phenomenal shape. I have a feeling he's going leave it all out in the ring and do everything he can to make this match an entertaining one. This may only go 10 minutes or so, but this isn't the kind of match that needs to go a half hour. Brock Lesnar matches are not like other matches. There's a legitimate feel to them. There's a sense of danger to them. And given Goldberg's age, that sense of danger will be heightened even more. Given Lesnar's past and the fact that Goldberg already busted his head open on a door, don't be surprised to see some "color" in this one either. It won't be a five-star match, but I think this one will be much more entertaining than anyone expects.