Please don't yell at me for this simmering take that I'm about to share regarding Super WrestleMania Sunshine.
None of the 13* matches that have been either announced or heavily rumored, feel special.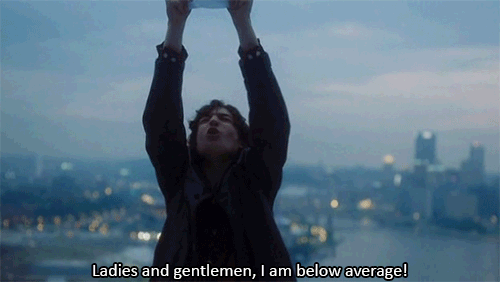 (There's an asterisk in the sentence above because Shane McMahon vs. AJ Styles hasn't been officially announced by WWE yet and the way Shane's final sentence was worded on Tuesday left the door open for him to appoint a representative to face Styles in Orlando. If we get Shinsuke Nakamura vs. AJ Styles, it will be special.)
After looking at the card again, the best in-ring match on paper is Neville vs. Austin Aries, but who knows if they'll get the time to put on a 15-minute exhibition. There are 13 matches on the card after all, so someone's time is getting cut.
The amount of upper-midcard/main event level talent that WWE has at their disposal is actually pretty good when you line it up: Brock Lesnar, Bill Goldberg, HHH, Undertaker, Randy Orton, John Cena, AJ Styles, Chris Jericho, Roman Reigns, Bray Wyatt, Kevin Owens, Seth Rollins.
So what's the problem?
It's pretty simple really, the combinations just don't feel right at all.
It's like when you scroll through Facebook for no reason and notice that two seemingly incompatible people that you went to high school with are now dating. For a moment you stop, look at the photo or status update and wonder, how did we get here?
WrestleMania is a little more than two weeks away. I don't want to say that it looks like just another PPV because creative has really tried to incorporate deeper storytelling in the key matches, but it also doesn't feel like we're about to witness the company's biggest show of the year.
On some level, the creative team and Vince have succeeded because I find myself invested in quite a few of the matches that I knew were coming, including John Cena/Nikki Bella vs. The Miz/Maryse.
But look at that list of 12 names again. There's potential for a really interesting WrestleMania card if you just mix the combinations up a bit. So, let's fantasy book using the names above and see where it takes us.
WWE Universal Championship match: Kevin Owens (C) vs. Chris Jericho
This one just makes sense right? Why not reward the longest active storyline on Raw with a world championship match. Owens has really hit his stride since the heel turn on Jericho and the feud has legitimate main event level heat. It's amazing to me that at this point in his career Jericho is a WHITE HOT babyface. Just goes to show how excellent both performers were over the last eight months.
WWE Championship match: Bray Wyatt (C) vs. Randy Orton vs. AJ Styles
I need a transition here, think you can help Lance Storm?
Survivor Series was the last time I needed to see Shane McMahon risk his well-being in a professional wrestling ring. He's lucky he didn't get seriously injured on this spot:
If you're reading this column, you know that AJ is going to drag an acceptable match out of Shane, especially at WrestleMania. Styles is, right now, at this moment, the best in-ring performer in the company. He's going to bust his ass in order to tell a story while protecting Vince's child as much as he can, but Shane is a showman and is going to sacrifice his well-being for the thrill of performing in front of 50,000+ people and millions more on television.
So not only would this triple threat match protect Shane, it would be a damn good match and actually makes sense in the storyline.
(I thought about making this a Fatal-Four Way match with Luke Harper, but it's just too much of a stretch to put Harper in a WWE title match at the biggest show of the year.
Goldberg vs. Undertaker
The Undertaker doesn't appear to be in WrestleMania shape right now. He reportedly needs hip surgery, so wouldn't a quick match against Goldberg be the perfect solution?
Have Goldberg hit the spear and Jackhammer on Taker in the first two minutes, only for the Undertaker to kick out and then go on to beat Goldberg within five minutes. Not only would the crowd go bonkers, but it would save the Undertaker from having to perform a long, taxing match.
There's only so many first-time-ever matches left with long-time veterans like Goldberg and The Undertaker. This would actually be an attraction, unlike Lesnar vs. Goldberg III.
After the short match, Undertaker can go get his hip worked on and then put Roman Reigns over next year.
Brock Lesnar vs. Braun Strowman
Even though we're probably going to get this match at some point during Lesnar's inevitable title reign, it would make sense to give Strowman a reward for how much he's improved since the brand split.
This match would be like Godzilla vs. King Kong. Two giants knocking over buildings in their path. I mean, remember when Strowman didn't go down for Lesnar's clothesline in the 2016 Royal Rumble and then Brock flattened him with a legit clothesline.
Just imagine the build we could have had; the two could have brawled in the ring after Stephanie and Mick Foley ordered them not to touch before Mania. Referees, fake security guards, and random guys in the back would try to separate them only to fall victim to a bunch of F-5s or crazy Strowman chokeslams.
Strowman has proved he can chain-wrestle with a bigger opponent, now he just has to prove that he can brawl with Lesnar.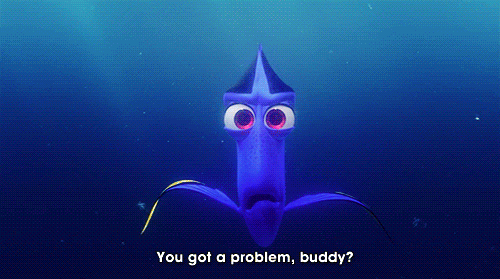 Lesnar can put on a really good match with supersize opponents and Strowman's performance in the Raw main event against the Big Show and his Fast Lane match against Reigns proved that he's ready for a WrestleMania moment that doesn't involve the Andre the Giant Memorial Battle Royal.
HHH vs. Seth Rollins
I have no issue with the build for Triple H and Rollins. If you want to nitpick Hunter's promos for sounding a bit too much like a babyface, I'm not going to argue with you, but his Monday beatdown on Seth came off really well.
The biggest question here is: Where does Samoa Joe fit into the equation? With Finn Balor ready to return, it's fair to wonder if Balor will cut off Joe if he tries to interfere in the match. Personally, I'd love to see Balor connect with Joe and Owens to form an NXT stable with HHH as the figurehead.
Now here's a dilemma. There are only two names left on the list. John Cena and Roman Reigns. It would be pointless for the two to square off at Mania without something on the line. So, what if we did:
John Cena vs. Roman Reigns (winner gets his brand the first pick in the 2017 WWE Draft)
This match can easily be repeated for the title at a future WrestleMania, so it's OK to burn an encounter between the two, especially with how positively the crowd has been responding to Cena lately.
Either guy could conceivably walk away with the victory, which makes the match even more intriguing.
If you just skimmed the last section, here's a comparison of the top matches at WrestleMania 33 and my proposed card for the event:
| | |
| --- | --- |
|                     WrestleMania 33 |        Alternate universe WrestleMania 33 |
| Lesnar vs. Goldberg (C) for Universal title | Jericho vs. Owens (C) for Universal title |
| Orton vs. Wyatt (C) for WWE title | Orton vs. Styles vs. Wyatt (C) for WWE title |
| Undertaker vs. Reigns | Undertaker vs. Goldberg |
| Cena and Nikki vs. Miz and Maryse | Cena vs. Reigns for first draft pick |
| Owens vs. Jericho (C) for U.S. title | Lesnar vs. Strowman |
| HHH vs. Rollins | HHH vs. Rollins |
| Styles vs. Shane | One less bout opens time for other matches |
I'm going to watch WrestleMania 33 live just like all of you are going to. It's going to feel like WWE's Super Bowl, which is what it's supposed to be, but it's hard to get excited as I have in previous years when it's so easy to put together a superior card.
March Madness tribute video
Let's "Go Home"
– If Miz can hold a conversation in French, the Miz and Maryse should do an episode of Miz TV where they only speak in French with English subtitles. This would be an easy way to get heat.
– Thought Maryse did a nice job closing her promo, even if the segment went on too long.
– So Nia Jax got DQ'd for beating up Bayley too badly? Hate that finish.
– Shawn Michaels is in WrestleMania shape.
– In storyline, Gallows and Anderson are morons. How could they not see the triple threat stipulation coming if they attacked both teams?
– I love that even the heels were questioning Styles after he beatdown Shane.
– Did Styles say "I'll kill you" before throwing McMahon through the car window?
– Ambrose should have been one of the police officers escorting Styles out after Bryan fired him.
– I thought Dana Brooke was acceptable in the ring against Sasha Banks.
– "When the time is right, screw him!" Ugh, that's what creative came up with for Orton's big promo after burning Wyatt's house?
– I LOVED Bray's promo. He felt unhinged.
– The segment order of SmackDown was awfully strange. AJ should have attacked Shane as he was leaving and then Bryan could have rushed over and fired Styles on the spot to close the show.
– Was American Alpha vs. The Usos advertised once on television before the final segment or did I just totally miss it?
– Woof … ZERO pop for American Alpha
– Austin Aries gets a borderline jobber entrance for his Raw debut? Sad!
– Are we supposed to insinuate that Corbin has a forklift fetish? He was way too happy standing next to it before Dasha interrupted.
– From one Rutgers alumnus to another, congrats Eric LeGrand.
– The cruiserweights are starting to hit their stride. I really enjoyed the Tony Nese/The Brian Kendrick vs. TJ Perkins/Akira Tozawa match on Monday. The pacing of the cruiserweight matches is picking up just a bit.
– Does anyone else really like the Usos hoodies? I could see those being a potential merch mover if the WWE logo is kept off of them.
– It was so refreshing to hear a two-man booth on SmackDown. I like Mauro, but Tom Phillips really could slide into that role without skipping a beat.
The Twitter: @ScottDargis