Throughout last Monday's edition of Raw, the commentary team of Michael Cole, Corey Graves, and Byron Saxton promoted Braun Strowman vs. Big Show as the main event of the show. The first time Cole mentioned it I thought to myself, this seems like an odd choice.
Who would want to watch Strowman and Show go one-on-one in the final segment?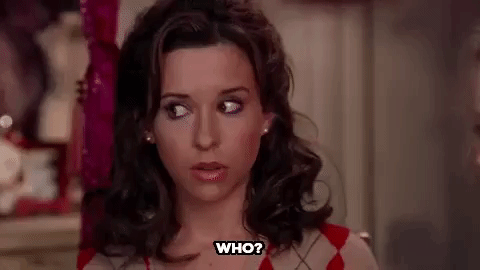 As I watched the surprisingly solid match late on last Monday night/Tuesday morning, it made me realize just how much Braun Strowman has progressed over the last 18 months.
It wasn't that long ago that he was lumbering around the ring like a big toddler who was learning to walk for the first time. He'd awkwardly flail his arms around while waiting for his opponent to hit him and his offense was just a series of long rest holds.
Despite his incredible size, Strowman showed absolutely zero signs of being the athlete that he has become since the brand split.
The pacing of his matches was and still remains an issue. It's not nearly as bad as it used to be because his offense has expanded. In his initial matches, Strowman chucked Dean Ambrose and Reigns around the ring like they were cruiserweights, but the crowd just sat on their hands bored AF.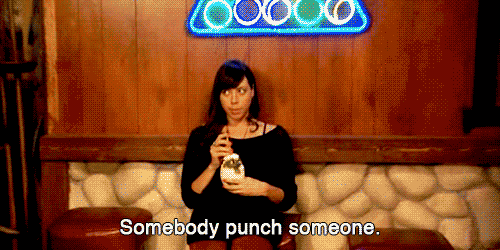 The live audience isn't going to react to power spots if they're immediately killed by constant rest holds.
Do not click off of the page if you get bored by the match I'm about to put below. Just politely scroll down and continue on your way.
https://www.youtube.com/watch?v=NwJGq10JHYQ
Flash forward to just over a month before Super WrestleMania Sunshine and the "monster among men" has blossomed into a legitimate main event talent.
His move set has greatly expanded, which has given him the ability to ditch some of the rest holds that once slowed the pace of his matches. His selling is still not great by any means, but it's gotten worlds better since the match I posted above that you totally didn't finish watching.
His promo skills are perfectly acceptable (I thought he did a good job of running down Foley this past Monday) and something about him screaming at full blast while putting his arms into the air after destroying someone just doesn't seem to get old.
He runs at full speed into the barricade and ring posts too much for my liking, but you know a talent has something when you have someone who is six-feet, eight inches tall and weighs 378 pounds and can do this:
At Fast Lane, Strowman is scheduled to face John Cena 2.0 Reigns in the second highest match on the card. It's a chance for Braun to prove that he's ready for the even bigger push that may come after WrestleMania.
It's also a chance for Vince to actually make a new main event player, which we all know WWE needs right now considering how thin the roster is being spread across both brands.
There is a genuine fear by many fans that Reigns will "overcome the odds" and pin Strowman clean in the middle of the ring in order to heat him up for his rumored WrestleMania match against the Undertaker.
Throughout this current feud, Strowman has gotten the best of Reigns at every turn, which if you follow the traditional WWE formula means that Roman will most likely win at the PPV.
If Braun loses to Roman clean in the middle, it will immediately put him on a level underneath the full-time main event talent, which would be a shame considering how well Strowman'scharacter has been booked since the draft.
While SmackDown has been developing Bray Wyatt, Baron Corbin, Dolph Ziggler, the entire women's division, Luke Harper, AJ Styles, American Alpha, Heath Slater and Rhyno, the Fashion Police and a totally new version of the Usos, Raw has struggled to develop new male stars.
Kevin Owens slid into Finn Balor's spot as the Undisputed Champion and that's about it. Seth Rollins' face turn hasn't worked. Big Cass and Enzo are as popular now as they were when they debuted. Roman is still getting a chorus of boos on a weekly basis. Rusev is being wasted. Insert Sami Zayn geek joke here.
Even if he is playing a new character, Chris Jericho is an established star under the WWE umbrella, so he doesn't apply here. It's the same reason that I left The Miz out of the SmackDown paragraph.
BO DALLAS HAD JOBBER MATCHES
The New Day is talking about making ice cream machines. Gallows and Anderson are wearing bogus Bullet Club knockoff shirts because that's exactly what they are right now. The Shining Stars are being wasted. You could possibly talk me into Cesaro and Sheamus, but you know that they would both be in such a better spot if they were on SmackDown.
Besides Owens, Strowman has been the only male talent on Raw who has been given a designed push to get over. It's been said before, but Vince does know how to book a big guy and Strowman is an athletic giant. There's a reason McMahon requested that he work on his skills in developmental without appearing on NXT.
Vince's vision is now coming to life, but he's about to hit a potential barricade on the road to WrestleMania.
Reigns is already an established star. He may not receive the type of crowd reaction that Vince and Co. would like (MEEKMAHAN is still determined to push him as his next big babyface), but this point cannot be disputed: Reigns is one of the biggest names on the current roster.
The Roman Empire (ew) could be beaten clean in the middle of the ring by Strowman and wouldn't lose a bit of momentum heading into his match against the "Deadman," but with how defiant Reigns has been in storyline about getting this match, it doesn't seem like he's going to be eating a pinfall on Sunday.
This is an opportunity to go against the grain and give Strowman a star-making win, but the timing just isn't right.
The best case scenario for Braun is a double count-out after a huge spot on the outside that "takes out" both men. It gets both guys out of the match without a legitimate finish.
Will Vince pull the trigger?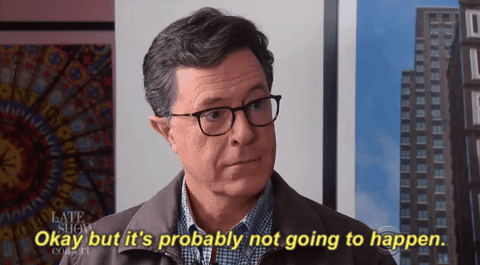 Photo of the week (Thanks to Redditor KrispinDallas2)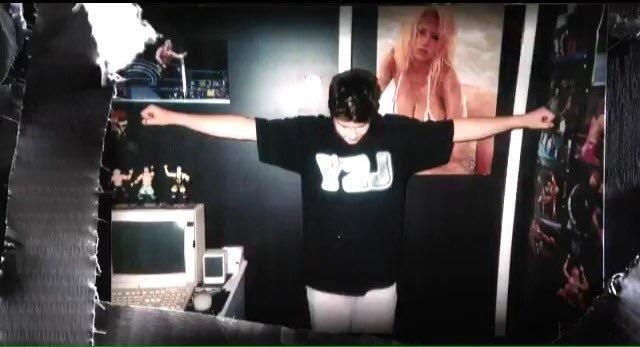 That's a teenage Kevin Owens wearing a Y2J shirt.
Time to "Go Home"
Raw was so bad this past week, so my apologies for all of the negativity that's about to follow:
– Even though Nia Jax continued to look terrible in the ring, the blown spot between her, Bayley, and Sasha was not Jax's fault. Sasha forgot that Bayley tagged her into the ring and then proceeded to botch a spot where she and Bayley were supposed to hit the ropes at the same time.
– Dana Brooke had one job and totally blew it. No wonder Charlotte didn't want to team with her.
– The Oscar joke that the New Day attempted was just embarrassingly bad.
– One day I'll care about the cruiserweight division, but at this rate, I'm not sure that day will ever come.
– Big Cass and Luke Gallows is a match I never want to see again.
– Enzo is turning heel … right?
– The Seth Rollins segment before HHH came out was worse than the New Day's Oscar joke. I lost count at how many times Rollins called Graves "dude" and this is coming from someone who says dude multiple times on a daily basis.
– Here's something I enjoyed from Raw: Kevin Owens and Bill Goldberg's opening segment. It was a nice, quick 10-minute promo to open the show, but Goldberg posing to Owens' music at the end of the segment was just awkward.
– Samoa Joe vs. Cesaro was WAYYYYYYYYYYYYYYYYY too short. After the multitude of short wrestling segments on Monday, I thought for sure those guys were going to go for at least 15 minutes and put on a clinic.
OK, now onto the good stuff:
– AJ Styles vs. Luke Harper was very good. Harper once again got the chance to shine, even though he got pinned twice by Styles.
– I'm expecting Shane McMahon to "find" a different angle from the battle royal that shows Styles' feet hitting the ground before Harper's, which will springboard us into a Shane vs. AJ feud …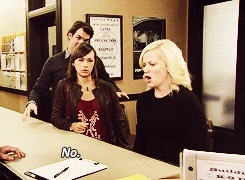 – Cena and The Miz talked for 20 minutes and I didn't want them to stop. Both cut excellent promos and I was legitimately shocked when Cena told Miz that he "stole Chris Jericho's character" after debuting with the company 10 years ago.
– Even Maryse did a good job!
– I underestimated how much I like seeing Cena and Nikki Bella on screen together.
– I don't understand why some people think Cena seems checked out heading into this Mania program against the Miz. He was "on" during this past week's SmackDown and has been channeling the word life version of his character for weeks now.
– Becky Lynch and Mickie James worked a very, very good two-out-of-three falls match, but with Lynch picking up the victory and Natalya challenging Bliss backstage after the match, I have no idea who is going to wrestle for the SmackDown women's title at WrestleMania.
– I was not a fan of Randy Orton's closing promo. I loved how it was shot, but it felt like Orton was talking forever and most of the dialogue made me hover over the fast-forward button for a solid five minutes.
– Is Wyatt or Orton the babyface heading into their Mania program? It was really easy to sympathize with Wyatt as Orton burned down his compound.
The Twitter: @ScottDargis