As crazy as this may sound, Bray Wyatt has been a member of the main roster for three and a half years. 
This is not a misprint.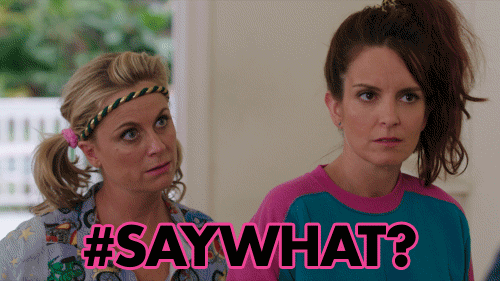 Back in July of 2013, Wyatt, Luke Harper and Erick Rowan showed up on Raw after weeks of odd vignettes that portrayed "The Wyatt Family" as a group of crazy backwoods rednecks that you wouldn't want to mess with.
Wyatt was positioned as the leader of the stable and immediately stood out due to his unique promo style. At times the words Wyatt would deliver to the audience felt like the second coming of Jake "The Snake" Roberts.
When Bray's in-ring style was seen for the first time, it was just as uncommon as his promos. His spider walk spot is straight out of The Exorcist. He's agile for a big man, but as physical as they come.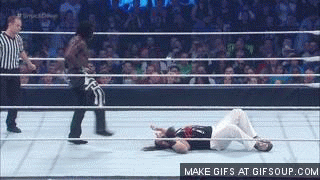 After the new car smell of Wyatt's character wore off, he and the rest of the Wyatt Family fell into the trap of another mid, upper-mid card act that never seemed to break through the proverbial glass ceiling.
Even though he was positioned against the face of the company, Wyatt's feud with John Cena in 2014 didn't do him any favors. In fact, he came out of their three Pay-Per-View long string of matches in worst shape than he was before it started.
The only highlights that come to mind when I think about that feud was the "plastic girlfriend" line Wyatt delivered to Cena about Nikki Bella during one of his backstage promos and their awesome Last Man Standing match at Payback.
Name a performer and Wyatt has likely feuded with him.
Chris Jericho: Yeup. Best match between the two was a cage match on Raw.
Daniel Bryan: Remember when Bryan became the fourth Wyatt Family member for like 20 minutes?
Ryback: Only thing I remember from this feud was Ryback eating a senton that Wyatt delivered from the apron to the floor at Payback 2015.
Dean Ambrose: Wyatt went over as a way to gain steam for his WrestleMania feud against Cena.
Kane: The first and last Ring of Fire match.
Undertaker: Part-timer > full-timer
Roman Reigns: These two had a great Hell in a Cell match, but once again, Wyatt came out of the feud on the losing end.
Randy Orton: Ongoing …
When the rumor began to circulate that Wyatt and Orton were going to feud for the WWE World title at Super WrestleMania Sunshine, I wondered why the title was necessary. Outside of the best friends turned bitter enemies storyline between Kevin Owens and Jericho, the Orton-Wyatt confrontation has been the second longest storyline in the company.
The story of Orton trying to end the Wyatt Family from the inside didn't feel like it needed to have the world title attached to it, but when Wyatt pinned Cena and AJ Styles to win his first singles title at Elimination Chamber, all of those stop-start moments in his career finally washed away.
In the span of two days, he pinned Cena clean in the middle twice and Styles once. That's how you put someone over.
Now, if I can be serious for a moment, it was a bit odd for the cult leader character of Wyatt to hold the title and point to the WrestleMania sign. His persona always seemed like it was above the gold, but I suppose time will tell if he brings a new edge to the championship.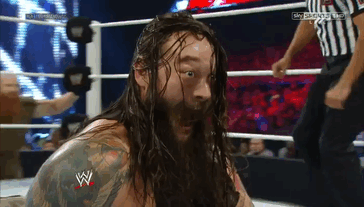 Changing of the gold
Both women's championships changed hands this week as Naomi beat Alexa Bliss at Elimination Chamber and Bayley beat Charlotte in a wonderful main event on Raw.
Naomi has been with the company for eight years now, so it was great to see her finally have her moment with the title as the crowd chanted "you deserve it." The same goes for Bayley. She's a lifelong fan, so you know she's fantasized about this moment since she was a kid.
I just don't think the trigger should have been pulled on either of these title changes. Naomi carrying the SmackDown women's title into her hometown of Orlando is a great idea, but what about her winning the title in her hometown? Bliss was really hitting her stride as a heel champion.
As great as the Bayley-Charlotte match was, could you imagine what that moment would have been like at WrestleMania? Bayley winning the title and ending Charlotte's PPV streak on the company's biggest stage would have been an incredible WrestleMania moment.
Unless the plan is to keep Charlotte's PPV streak alive after WrestleMania, Monday's result is just puzzling to me.
Match of the week
As great as the Bayley vs. Charlotte match was, the triple threat between Wyatt, Cena and Styles for the WWE world title on SmackDown was just a tad bit better. Even though I knew Wyatt was going to walk out with the title, I found myself buying quite a few of the near falls.
Time to "Go Home"
I didn't want to make this column 3,000 words, so I'll keep my thoughts about the Festival of Friendship to a minimum.
– Everything about it was awesome. From Owens' expression throughout the segment, to Jericho's gifts (the Creation of Kevin needs to go up on WWE.com stat), to the moment when Jericho sounded like he broke character (while staying in the parameters of the actual storyline) to thank Owens and tell him that he loves him. All of this, including the List of K.O. reveal, made the eventual turn so damn effective.
– Also, a heel turning on a heel? Welcome to 2017.
– Is a stable of NXT stars slowly starting to take shape?
– Did Dana Brooke come out of the New Day's time machine backstage?
– Baron Corbin dragging Ambrose out from the back cracked me up for some reason. It was like watching a dad drag his child out of the mall after he throws a fit.
– Samoa Joe's interview with Michael Cole was another home run. Joe-Zayn should easily be the MOTN at Fast Lane.
– Dude, the New Day are floundering so aimlessly right now that I'm not sure ice cream can save them.
– Luke Harper is going to win the number one contendership match for Randy Orton's WrestleMania spot, right?
– When Anderson and Gallows interrupted Reigns during the opening segment, I thought Anderson was wearing a Bullet Club shirt.
– Even though Reigns didn't beat Anderson and Gallows, the idea of him beating down the tag champs by himself is just ridiculous.
– If I ever get the chance to interview Cesaro, I'm going to ask him what went through his mind when this happened: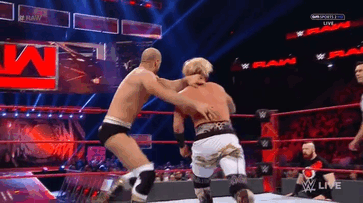 – Is it time for Enzo to just become Cass' manager? He's somehow gotten worse in the ring since coming up to the main roster.
– If you haven't seen Chiefs TE Travis Kelce take on Seth Rollins in UpUpDownDown's Madden challenge, just know that Kelce might have a future as a WWE superstar when he decides to call it a career on the field.
– I was surprised Emma didn't come out during the main event to try and help Charlotte.
– I'm pretty sure Jason Jordan and Chad Gable are binge watching the Steiners on the WWE Network. Jordan was running around the ring in circles barking like Rick this week.
– It's nice to see the Ascension gain some steam. Also, Fandango throwing fashion tickets on Heath Slater during the tag team turmoil match made me LOL.
– The Andre the Giant documentary that's going to be produced by HBO, the Bill Simmons Media Group and WWE is sure to be excellent. There are so many stories about Andre that this could easily be five hours. Good luck to whoever has to edit it.
The Twitter: @ScottDargis