WWE's "Road to WrestleMania" kicked off with the 30th annual Royal Rumble from the Alamodome in San Antonio.
With numerous plausible outcomes on the table in the two world championship matches and the 30-man over the top rope battle royal, this was one of the most anticipated Rumble Pay-Per-Views in many years.
Shockingly, it was the lack of surprises in the Rumble match that made the show feel a lot less memorable than it should have been.
The most unpredictable Royal Rumble in years ended with a surprising finish, but it wasn't the right choice
Randy Orton is one of the best performers in the business, but this Royal Rumble match was promoted as the biggest Rumble match ever. It was a golden opportunity to make a new superstar.
The PPV overall was a thumbs up show because every match was entertaining, but the booking of the Rumble match itself was highly questionable. After Tye Dillinger's surprising entrance at number 10 (who would have guessed it?), every person who entered the match up until Brock Lesnar (26th), was a full-time mid-carder.
If you want to make the case that Corbin (entered 13th) is higher on the card than the other guys who entered around him, you can, but the point stands. Besides Corbin, Dean Ambrose, all three members of The New Day, Cesaro and Sheamus, James Ellsworth, Miz, Randy Orton, Rusev (who was a total afterthought), Bray Wyatt, Dolph Ziggler, Luke Harper and Apollo Crews entered the match in some order from 11-25.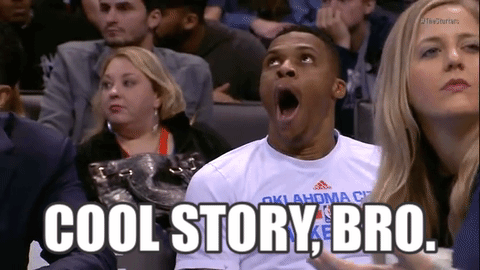 And then we finished off with Lesnar (26th), Enzo (27th), Goldberg (28th), Undertaker (29th) and finally Roman Reigns (30th). When Undertaker came out 29th, I thought OK there are two possible options for the final entrant.
Either Kurt Angle (very unlikely) or Samoa Joe (a lock I thought) is making the ridiculously long walk to the ring.
NOPE.
Here comes Reigns out to a chorus of thunderous boos so loud that you couldn't hear his music over the speakers in the Alamodome.
If Vince is really trying to get Reigns over as the next big babyface, why is he coming out 30th? And why the (expletive deleted) is he booked to eliminate the Undertaker? The latter spot should have been reserved for a heel because the crowd was predictably going to respond in a negative way when Undertaker's feet hit the floor.
Perhaps Meekmahan wanted Orton to get a huge babyface pop and knew that he could use the crowd's hate for Roman as a springboard to get that reaction, but whatever the case, Orton is headed for a championship match at WrestleMania and John Cena is currently holding the WWE World Heavyweight Championship.
Cena vs. Orton for the 1,000,000,000,000,000,000,000,000,000th time? Don't sign me up.
I guess the rumor that popped up last week about Orton facing Wyatt for the title at Super WrestleMania Sunshine has some legs.
Goldberg vs. Lesnar was handled perfectly
I love that Goldberg has Lesnar's number. Brock's shockingly quick elimination by Ol' Bill should set Paul Heyman up for a great promo.
Lesnar wanting redemption vs. Goldberg at Mania is such a simple storyline, but the crowd will eat it up.
Why no Samoa Joe?
If you'll allow me, I'm going to rant here for a bit. If you don't care about Joe, skip to the next section.
Would this not have been a perfect time to bring Joe in and establish him as a powerhouse?
Maybe he could be Shane's representative to face AJ Styles at WrestleMania. I suggest this because I think we're headed for Shane vs. AJ at Mania; even though after Shane-O-Mac's last showing in the ring, he should hang up his wrestling sneakers and wind pants forever.
Seriously though, Joe has nothing else to prove in NXT. He's turning 38 in March and SmackDown's roster could really use a boost heading into WrestleMania season. Much like Styles did last year, Joe could have established himself as a threat on the main roster in 20 minutes.
This felt like a gigantic opportunity that was wasted. Plus, the Rumble match could have really used a surprise in the middle of the match.
The biggest shocker of the weekend was Seth Rollins showing up at NXT: TakeOver
After Rollins "lost" his spot in the Rumble match to Sami Zayn, I kept trying to figure out when Rollins was going to show up. The idea of him causing havoc at the NXT special on the WWE Network seemed like a fantasy booking idea that was never going to come to fruition.
And then it actually happened! Rollins snuck into the ring and stole the microphone from ring announcer Mike Rome and demanded that HHH come out and fight him. The crowd exploded and made Rollins feel like a white hot babyface. Triple H of course didn't fight Rollins and instead sent out security to "forcefully" remove Rollins from the building.
Even though Rollins vs. HHH is a predictable WrestleMania program, this moment provided the feud with extra fuel it desperately needed.
AJ Styles and John Cena had an excellent match, but it wasn't as good as their SummerSlam classic
The concept of hitting a big move after big move that leads to constant near falls has been the crutch for Cena matches since his run with the United States Championship.
There's a reason why Cena always does this. It works.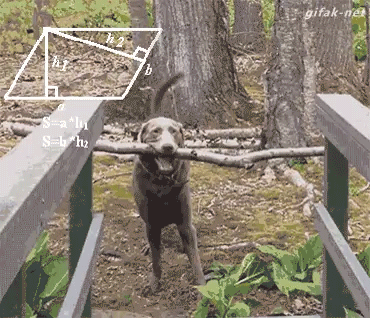 But when you've already seen Cena and Styles go through sequences similar to what we saw on Sunday, the spectacle of Mr. WWE vs. Mr. TNA wrestling for the company's biggest prize just doesn't feel as big as it should have.
Styles kicking out of an "avalanche Attitude Adjustment": Check.
Cena hitting a Code Red for a nearfall: Check
Styles hitting five of his cool moves that he busts out every once and awhile: Check
I don't want to totally bury this match. It was very good and both men should be praised for performing at this level on such a big stage, but when you're stepping into the ring with someone for the third time in a one-on-one situation, the match should feel different than the first two and this one did not.
Kudos to Cena for coming up with a very cool finishing sequence that we haven't seen before.
Neville wins the Cruiserweight Championship
But will he save the division? The crowd was mild at best for his match with Rich Swann.
Gallows and Anderson finally win the tag titles
It's about time! With the amount of times G&A have "failed" to become the tag team champions, they really needed a win and could benefit from a nice long reign with the titles.
Will they get that long reign? Probably not. I wonder if Enzo and Cass are going to win the titles at WrestleMania….
Bayley and Charlotte put on one hell of an opening match
I hope both girls got a standing ovation when they walked through the curtain. This was a wonderful opening match, which played to the strengths of both performers.
Charlotte mocked Bayley by yelling at her that she should be sitting with the fans. This ignited Bayley to make her comeback, which got a big reaction.
It seems like every show now must include a big spot on the apron, but the Natural Selection looks like one of the safest moves to take in that position. Even though you wouldn't know it by how well Bayley sold the move.
I can't wait to see these two face off again at WrestleMania. Unless Nia Jax gets involved, which seems likely with how quickly she ran through Sasha Banks.
Braun Strowman "saves" Kevin Owens from dropping the Universal title to Roman Reigns
Apparently all of those pep talks backstage between Owens, Jericho, and Strowman got the big guy in the spirit to help Owens.
Wait, what am I doing? That's not how we cover sports entertainment here!
The idea of having Jericho drop an object that plays into the finish is so elementary that Vince probably figured the match needed an extra surprise in the final act. Enter an angry Strowman who chokeslammed Reigns on an announcer's table that still had two monitors on it. Luckily, Roman didn't land on top of them.
Even though Owens walked away with the championship, this wasn't a particularly strong win for him. Don't expect him to carry the red strap into WrestleMania, but who knows who K.O. will face at Fastlane.
With Finn Balor almost ready to return, it would make sense for those two to square off for the title and a spot in the Universal title match at WrestleMania.
The Twitter: @ScottDargis