If you're a wrestling fan, this Sunday is the beginning of your playoffs.
If you're a casual fan of the product, this is moment where you can latch on and ride the two-month "Road to WrestleMania."
Thanks to the 30-man over the top rope battle royal that produces a number one contender for one of the WWE's World Championships and plants seeds for feuds that will culminate at WrestleMania, the Royal Rumble Pay-Per-View is one of the most important dates of the year in professional wrestling.
There's always a sense of anticipation in the air while watching the Royal Rumble match, which always makes for a "hot" crowd. Sometimes you can guess when a certain performer is going to come out, but those moments are very rare.
There's nothing more exciting in the WWE than the moment after the crowd screams "one!" the buzzer sounds and the first few seconds of a person's entrance music hits. It's a rush that can't be replicated, especially if you have a friendly fiver on the match.
I thought it would be appropriate to discuss what I think should happen at the show and what will happen on the six-hour extravaganza from the Alamodome this Sunday.
SIX
HOURS
Raw Tag Team Championship match: Cesaro & Sheamus (C) vs. Luke Gallows and Karl Anderson
This feels like the 9,000th time Gallows and Anderson have challenged for the Raw tag team titles. This feud was put in place as a way to funnel the New Day away from the title picture, which is fine, but at least give us a reason for the program.
There's no reason for G&A to just be handed a championship program, but when you subtract the New Day from the potential challengers, there aren't even enough teams to do a four team elimination match for the number one contendership.
So yes, this is a perfect pre-show match.
What should happen: Gallows and Anderson should kick off the festivities on Sunday with a title win. How many more times can they lose in a championship situation? Their credibility has been crushed, so why not try and build it back up, especially with Finn Balor coming back soon.
Plus, Cesaro and Sheamus are much better off chasing the titles.
What will happen: Cesaro and Sheamus will get a clean win. Gallows and Anderson have been given quite a few wins over the tag champs in singles matches and a "Dusty" finish win in a tag team title match a few weeks back on Raw, so that usually means that the booking will be reversed at the PPV.
Sasha Banks vs. Nia Jax
In order to get Sasha out of the title picture for a bit, she was moved into a program with Nia, who was actually given a microphone in the middle of the ring on Monday and got her lines out easier than Goldberg did.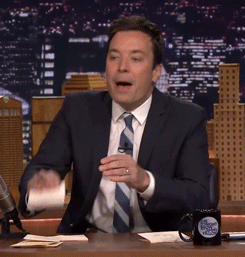 This program hasn't helped either woman and I don't expect the match to get over that well, especially with Sasha playing up the injury angle. Jax isn't ready to be on the main roster at this point and as her awful match on NXT in Japan against Asuka proved, she's damn sure not ready to work a long match on a big stage. Expect this one to be kept short.
What should happen: Nia should get the win after Sasha's "injured" leg plays into the finish of the match.
What will happen: See the sentence above.
Raw Women's Championship: Charlotte (C) vs. Bayley
This feud has certainly seen its ups and downs as we roll into San Antonio. The idea of Charlotte making fun of Bayley's passion for the wrestling business was an excellent idea that blurred the line of reality.
Were the segments featuring Charlotte and Bayley executed perfectly leading up to the Rumble? No, but a segment isn't always going to be perfect.
Were any of the segments detrimental to either character? Almost, which is an issue. A few weeks back on Raw, Bayley fired off an emotional reply to Charlotte's demeaning promo. The crowd was heating up for Ms. Hug Life and then things got … goofy.
In Charlotte's promo, she referenced poems that Bayley had written in her youth, which is totally fine. It's easy heat. Well, someone thought it would be a good idea for Bayley to recite a set of new poems to Charlotte and it did not go over well. Bayley didn't lose the crowd, but it certainly changed the tone of the promo.
https://www.youtube.com/watch?v=Z6KVRZHBwHA
This past Monday, Bayley and Charlotte sat down with Corey Graves for separate one-on-one interviews and they were both great! Ms. Flair is expected to come off like one of the biggest heels in the company because she's been on such a roll lately.
Bayley's interview came off a bit awkward at first, but that's part of her character, so it totally fit. When she turned up the intensity of her promo, it reminded me of the version of Bayley we all loved in NXT.
What should happen: Bayley should come extremely close to winning the title before Charlotte's heel tactics help her retain the title.
What will happen: Charlotte will retain her title by using nefarious means. It doesn't make sense for Bayley to win the title and end Charlotte's PPV win streak (which has been built tremendously BTW) at the Rumble. That's a moment that needs to be saved for WrestleMania.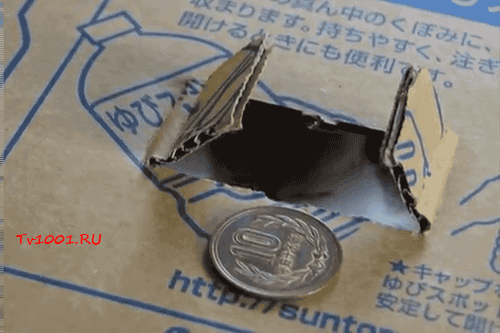 Becky Lynch/Naomi/Nikki Bella vs. Alexa Bliss/Mickie James/Natalya
Before this match was announced this past Tuesday, SmackDown's only match on the card was AJ Styles vs. John Cena and with four hours to fill, a multi-person match featuring SD talent needed to be added.
This is your classic face vs. heel dynamic, but there is a storyline connection between Alexa and Mickie, so don't be surprised if Natty tries to create some drama with the two at some point during the match.
What should happen: Naomi should get the pin over Alexa in order to set up a title match at Elimination Chamber. Natalya and Nikki should brawl into the crowd and eventually backstage. Becky should lay out Alexa before Mickie gets in her way, which allows Naomi to score the pin.
What will happen: Mickie James will pin Becky Lynch. This is Mickie's first main roster match with the company in seven years and Becky can afford to eat a pinfall.
Cruiserweight Championship: Rich Swann (C) vs. Neville
Outside of John Cena's reintroduction of the Thuganomics promos (more on that later), there hasn't been a better character over the last month than Neville. He's fully embraced this heel turn and has owned it. He genuinely seems disgusted with the state of the Cruiserweight division, which has made his hate for Rich Swann feel legitimate.
I love the intensity Swann has shown over recent weeks. If he just kept dancing and getting his ass kicked by Neville, it would be really easy for the crowd to cheer Neville, but Swann has stormed down to the ring and literally punched the self-proclaimed "King of the Cruiserweights" in the mouth during the build for this match.
What should happen: As much as I like Swann, it's time for Neville to claim the title and turn this division into high gear. With Tozawa and Austin Aries set to join the 205 Live crew, there might be enough talent to save the cruiserweights.
What will happen: Neville will force Swann to tap out to his Rings of Saturn variation.
No Disqualification WWE Universal Championship match: Kevin Owens (C) vs. Roman Reigns (Chris Jericho will be suspended above the ring inside a shark cage)
Sure, we've seen this match quite a bit over the last few months, but I thought creative did a very good job pushing the shark cage element this past Monday on Raw. The Superman punch from Reigns to Jericho while Y2J was hanging from the cage was pretty effing awesome.
As I've written in a previous column, Owens just hasn't been booked as a strong champion, so it seems like he's ripe for a loss here, especially when you consider how high Vince is on Roman.
If you follow pro wrestling you know how obsessed Vince McMahon can be and he hasn't given up on making Reigns the next face of the company.
Has Vince cooled his jets a bit? I suppose. It doesn't feel like Reigns is being shoved down our throats like he was in April-June of last year. If you paid attention to how Jericho "won" the United States Championship though, you can see that Roman is being booked as #SuperReigns again.
One of the main title matches at WrestleMania is going to be on the under card, which means Roman could face Braun Strowman for the title and it doesn't have to be a 15-20 minute mat classic.
Having said all of that, a win for Owens would be huge here, especially if Jericho drops say a pair of brass knuckles from the cage and gives K.O. the assist.
A similar scenario with a Roman getting the win is also totally possible here. Due to this completely believable alternate scenario, I think this match will have a hotter crowd than some might be anticipating. The actual finish is just that unpredictable as of right now.
What should happen: Owens should retain the title with the assist from Jericho.
What will happen: Owens will retain the title because he'll have to defend it again at Fast Lane. There's still a chance he won't walk into Super WrestleMania Sunshine with the red strap.
WWE Championship match: AJ Styles (C) vs. John Cena
In terms of match quality, this should be another classic between the two. Styles and Cena are the two best full-time performers on the roster.
(Note: Yes, Cena has dipped out for a few months to film shows and movies, but he still appears way more than Brock, Undertaker, or Goldberg and still works house shows.)
If Cena wins the title, he'll match Ric Flair's record of 16 world championship reigns.
If Styles wins, it'll cement one of, if not the best opening year for a new superstar in the history of the company. If AJ goes over Cena on Sunday it'll be the fourth time Styles has recorded a win over Cena.
Here's a stat to chew on: When Styles walks into the Alamodome, he will have held the title for longer than Ric Flair, Eddie Guerrero, Roman Reigns, Big Show, Chris Jericho, Daniel Bryan and Mick Foley. (H/T to Tygrus on /r/SquaredCircle.)
There's nothing else that needs to be said. This is going to be an excellent match.
What should happen: Styles should stun everyone by beating Cena, thanks to the help of either Anderson and Gallows or new members of "The Club." This would be the perfect time to introduce new characters (Hi Revival!) who help AJ with his quest for respect.
What will happen: Cena will get his revenge win over Styles and tie Flair's record. Styles will then spiral into a WrestleMania program with Shane McMahon. If you don't believe me, just watch this promo from Talking Smack. It's painfully obvious.
Cena's promos have been on fire as of late. He's been channeling the "Thuganomics" version of his character and the results have been awesome. The backstage promo he had with Renee a few weeks ago was a grand slam and there are not many in the business who can cut a better promo on a "go-home" show than Cena.
The 2017 Royal Rumble Match
Whew I don't know what will be longer. This column or the Royal Rumble itself. We're in the home stretch here, so hang with me for a few more graphs.
This year's Rumble match is one of the biggest ever in terms of star power.
We won't have to worry about announcers entering the match in order to fill spots. In fact, the usual chunk of lower card guys won't get an opportunity to work the match, so the crowd should be even more fired up than usual.
So what spots should we expect to see?
It seems likely that the ring will fill up early in order for Braun Strowman to clean house. He could also enter early (let's say number 3) and just continuously throw guys out one by one until the Undertaker, Baron Corbin, Big Show or Brock Lesnar come out to turn the tide of the match.
A Lesnar-Goldberg staredown towards the end of the match will absolutely happen.
According to a report, Finn Balor is close to returning, so he could be a surprise entrant.
With Samoa Joe's absence from NXT television since dropping the title to Shinsuke Nakamura, he seems likely to debut.
I expect Tye Dillinger will debut at number 10, but I don't expect him to last more than 10 minutes in the match.
Will Kurt Angle show up? If he showed up in the number 30 slot, one of the biggest pops in ages would take place.
Luke Harper has to eliminate Bray Wyatt and/or Randy Orton.
I wouldn't be shocked if Baron Corbin wound up as the workhorse of the match. Don't be surprised if he winds up with a similar performance to Kane in the 2001 Royal Rumble. That doesn't necessarily mean he'll be the last person eliminated, but he could very well finish the match with the most eliminations.
What should happen: There's so many scenarios, so I'm going to cheat a little bit and give you two:
A.) Samoa Joe should shock everyone by eliminating Goldberg with help from Brock Lesnar and then go on to face Styles for the world championship at WrestleMania.
B.) Jericho finally gets his revenge on Greenberg by eliminating him to win the match. Y2J will then go on to face Owens for the Universal title at WrestleMania.
What will happen: Undertaker will fulfill his prophecy by filling 29 holes with 29 soles and winning the Rumble match. He'll then challenge Finn Balor for the Universal title in Orlando.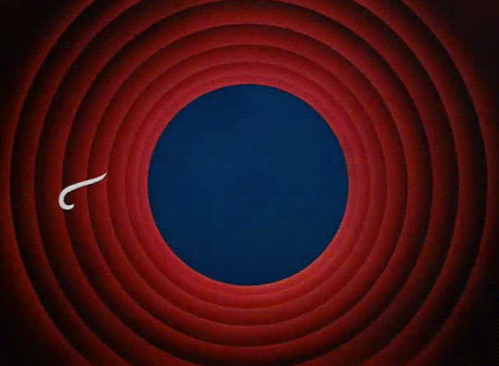 P.S.
Glad to see you made it all the way past the final GIF.
Before you go, I just wanted to reach out to you the reader. If you've been paying attention to how WWE builds cards for their big shows, then I'm sure you have expectations and fantasy booking scenarios for this Sunday.
In fact, send me a few of your suggestions on Twitter and I'll turn it into a column before Sunday.