For the first time in many years, the favorite to win the Royal Rumble isn't obvious. In fact, this feels like one of the more unpredictable Rumble matches in WWE history.
Five guys who would be considered a favorite to win the match (Seth Rollins, The Undertaker, Braun Strowman, Goldberg and Brock Lesnar) are rumored to have their WrestleMania programs locked in and none are scheduled to be for either of the company's main championships.
Instead of being a device that's used to give an established star a main event spot at Mania, the Rumble might actually be used as a launching pad for a future world champion.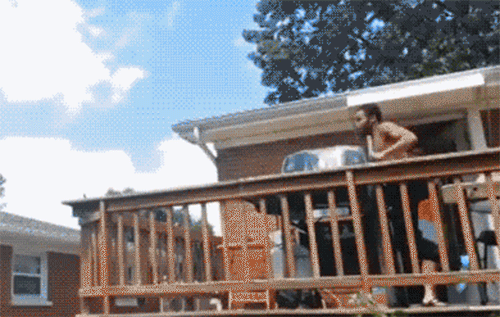 With that in mind, here's how I would rank the field:
Baron Corbin 6/1 (+600)
The odds may surprise you, but Corbin has been booked very strong ever since his better-than-expected chairs match with Kalisto at the TLC Pay-Per-View. He was given a lot of offense in the triple threat match for the WWE title on the "Wild Card Finals" episode of SmackDown and "controlled" 80 percent of his match against John Cena this past Tuesday.
Corbin is ascending into the world title picture and it's totally logical to picture "The Lone Wolf" ending the first PPV of WrestleMania season by pointing at the giant WM sign.
With Goldberg-Lesnar, Undertaker-Strowman, and HHH-Rollins penciled in for Mania, Corbin vs. Styles, Cena or both, is a perfectly fine match (with entrances) to fill 20-25 minutes of the show. Corbin has shown enough in the ring lately for me to buy that he's ready for a high level match.
Finn Balor 8/1 (+800)
If either Owens or Reigns walk out of the Universal Championship match in San Antonio with the red strap, Balor has a built-in story with either guy.
Balor beat Reigns clean in the middle of the ring during his first night on Raw and after the match Roman said he would love another crack at Balor.
Owens was handed the championship by Triple H, but HHH also has a connection with Balor that could easily be worked up with one or two backstage interactions if creative wanted to go that route.
If not, Balor and Owens could hearken back to their feud in NXT, which produced a set of extremely good matches in the Summer of 2015. Their NXT title match at "Beast in the East" was one of my favorites that year and 30 percent of that was thanks to the streamers that were thrown at the end of Balor's entrance.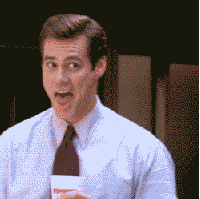 No matter who Balor works with, he's going to put on a great performance and if WWE wants to have a NJPW style match at Mania, the Demon King would be the perfect person to insert into it.
Samoa Joe or Shinsuke Nakamura 9/1 (+900)
A debuting superstar has never won the Royal Rumble, but if there was ever a time to do it, this is it.
Joe is the more likely option out of the two, considering that he just dropped the NXT title to Nakamura and failed to beat him in the rematch, but if Nakamura loses the title to Bobby Roode at Takeover: San Antonio (unlikely, but you never know), he instantly becomes a favorite.
If either guy won, it would make sense for them to face Styles for the world title at the company's biggest show of the year. Joe is one of Styles' best friends in the business. They've made magic in the ring together and understand how to put on a clinic in front of a massive crowd.
Nakamura wrestled Styles in the second to last match at Wrestle Kingdom 10, which is New Japan Pro Wrestling's version of WrestleMania. It was predictably awesome and if you haven't seen it yet, set aside a half hour and watch it:
[vimeo 159657051 w=640 h=360]
Chris Jericho 10/1 (+1000)
As much as I want to see Team Chris and Kevin face off for the Universal title in Orlando. I just don't think it's going to happen. If Owens does somehow hold onto the title at the Alamodome, Jericho would instantly become one of the three favorites to win the Rumble.
Owens and Jericho are the hottest act on the company's flagship show. Roman Reigns may get a bigger reaction in some cities, but he's still not ready to be a main event promo, which is exactly what Y2KO have been since September, which is why I'm still holding out hope that this match will be for the title.
If Chris and Kevin are going to feud with each other, someone is going to have to turn and it makes sense for K.O. to beat the crap out of Y2J.
Imagine the verbal jabs between a heel Owens and a sympathetic babyface version Jericho who keeps the same character tone, but plays into the cheers.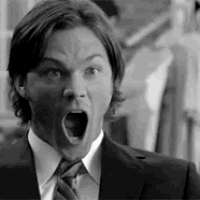 Now imagine Reigns cutting a 5-10 minute promo about defending the title.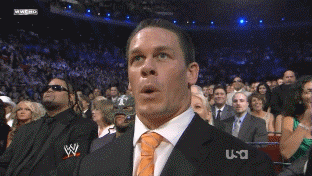 Randy Orton/Bray Wyatt 12/1 (+1200)
It's easy to see a scenario in which Orton and Wyatt square off at Mania, but what if creative actually has long-term plans for the group?
If Wyatt or Orton were to win the Rumble and wrestle for the world title at WrestleMania, it could set up a title program between the two for the May-July period.
The Miz 14/1 (+1400)
Even though he's currently in a feud with Dean Ambrose for the Intercontinental Title, Miz has been one of the best acts on SmackDown since the draft and deserves a main event run.
He and AJ teased a feud during a Miz TV segment a few weeks back, but I think the pair should be saved for a SmackDown exclusive PPV later on in the year.
Miz will eventually climb up the card, but sadly, he's going to be left out of a high profile match at WrestleMania.
John Cena, Roman Reigns, AJ Styles, Kevin Owens 17/1 (+1700)
I'm expecting the losers of both title matches to enter the Rumble later on in the night. If I had to rank the four in terms of most likely winners I'd go: Styles, Cena, Reigns, Owens. It would be an interesting swerve to the Cena-Styles storyline if Cena won the title from AJ earlier in the night and then Styles responded by winning the rumble.
Owens is likely locked for a Mania match with Jericho and it would be a major letdown if Reigns won the most unpredictable Rumble in years.
Sami Zayn 25/1 (+2500)
If the Owens-Zayn storyline had any heat left, Zayn would be a logical choice. It would be a genuinely shocking moment and Zayn could use a boost after doing the job for Strowman.
With Owens likely taking on Jericho at Mania and Zayn's current placement on the card, I don't expect the taxi driver to make any real impact in the Rumble.
Rusev 25/1 (+2500)
The Bulgarian George Clooney deserves a featured spot in WrestleMania season because he's one of the most entertaining full-time performers on the roster, but there are only so many spots to go around.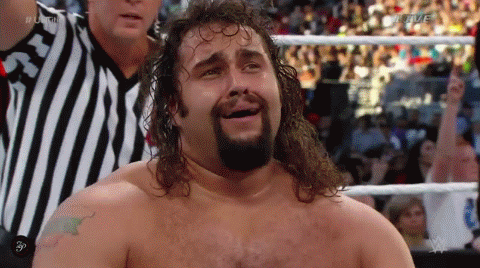 Big Cass 25/1 (+2500)
I wouldn't be surprised in the least if Big Cass ends up as one of the "Final Four" participants in the Rumble match. Either that or he's going to have a spot midway through where he runs through a couple dudes before going out quickly.
Any member of The New Day 28/1 (+2800)
Big E is the only legitimate option here. This would be an ideal moment to begin the inevitable breakup between the three, but it needs to be a slow burn.
Dean Ambrose 40/1 (+4000)
He's headed for another multi-man match for the IC title at WrestleMania.
Seth Rollins 50/1 (+5000)
Rollins is obviously penciled in to face Triple H in Orlando, so there's no need for him to be near the title picture until after Mania.
Braun Strowman 50/1 (+5000)
He's most likely facing The Undertaker. While it may seem like Strowman isn't ready for the level of a match, if the company is serious about pushing him, he needs to be in this spot.
The split rosters have created a need for new stars, which means a clean win for Strowman over the Undertaker could be in the cards.
The Undertaker 50/1 (+5000)
As noted above, Taker most likely has a date with Adam from Tinder at Mania.
Yes, I know I used that line last week, but why not bring it back for round two?
Goldberg and Brock Lesnar 50/1 (+5000)
I'd love to see Brock and Goldberg "draw" the first two numbers and beat the hell out of guys until Braun Strowman eventually comes out.
Kane 70/1 (+7000)
Kane has shockingly been protected since the draft, so don't be surprised if he has a strong showing in the Rumble. Who knows, maybe he makes it all of the way to the "Final Four."
Shelton Benjamin 75/1 (+7500)
Benjamin was scheduled to return to the SmackDown brand after the draft, but needed surgery to repair a torn rotator cuff. He had a six-month recovery time frame and the Rumble falls perfectly in line with his rehab, so don't be surprised if "ain't no stoppin me now" blares over the speakers in San Antonio.
American Alpha 75/1 (+7500)
Enjoy the SmackDown tag team titles. Jordan has a chance to win this in a few years.
Apollo Crews 100/1 (+10000)
He should still be in NXT.
Any cruiserweight 100/1 (+10000)
Nope.
Dolph Ziggler 100/1 (+10000)
The guy's gimmick is that he loses, so there's no way he's going to win.
James Ellsworth 1000/1 (+100000)
Any man with two fists has a chance to be eliminated.
Holy Schnikes moment of the week:
Take it away Becky Lynch.
If you don't know what see you next Tuesday means, Google it.
Time to "Go Home"
– Stephanie was harder to listen to than Otunga this week. Was it necessary for her to talk down to Sasha and Bayley like that? As a fan, how am I supposed to cheer either of the babyfaces if they don't have a snarky retort ready to counter Steph's heelish lines.
– So Nia Jax pins Bayley essentially clean in the middle of the ring just two weeks before Bayley faces Charlotte for the women's title. Makes sense.
– Has anyone else noticed that Karl Anderson's pants say #BC on them? I find it a bit strange that no one backstage has said anything to him about this.
– Everything about Neville's heel turn is great, including the variety of moves he's displaying in the ring. This week he worked a mat wrestling/submission style that resulted in him using the Rings of Saturn to get the victory over Lince Dorado.
– I like the fire Rich Swann showed when he attacked Neville after the match.
– I thought Natalya and Nikki Bella had an excellent brawl on SmackDown. Nattie caught Nikki with a kick right to the face.
– So Seth Rollins is supposedly getting new music after all. Once I heard this version by Downstrait, I got bummed out every time I heard Rollins' actual music:
– Please WWE, no more Big Cass vs. Jinder Mahal matches.
– I like that Ziggler's heel turn accelerated this week. The worst thing for his character would have been to come out this week and apologize for his actions. Instead, he beat the crap out of Kalisto after their match and then waffled Apollo Crews with a chair when AC came out to help his "friend" Kalisto.
– This was American Alpha's best showing since their call-up to the main roster. Gable used his hot tag effectively and Jordan had a very nice amateur wrestling sequence with Bray to begin the match.
– I LOVED Cena's backstage promo this week. It felt a bit like a Doctor of Thuganomics promo, just all grown up.
The Twitter Machine: @ScottDargis