Before Braun "Adam from Tinder" Strowman and Roman Reigns "interrupted" The Kevin Owens Show on this Monday's edition of Raw, Bill Goldberg and the Universal Champion stood toe-to-toe in the middle of the ring.
On the surface, this should have been a huge moment. Here's Goldberg, one of the biggest stars of the Attitude Era, arguing with a world champion from Earth's biggest wrestling promotion.
In the bubble of WWE, this is the first time we've seen Goldberg since he announced his intentions of entering the Royal Rumble. That was the night after he defeated Brock Lesnar in less than 90 seconds and, to boot, it's the first time he's interacted with Kevin Owens on television.
So why did the climax of their interaction feel anticlimactic?
Was it because Owens didn't get a chance to deliver an actual promo about Goldberg?
Should the tone of the segment have been different?
Or is this a product of Owens' lackluster title reign?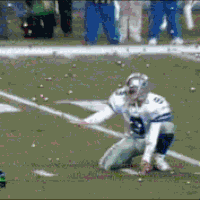 Now don't get me wrong, Owens has elevated himself and the Universal title during the four-plus months he's held the red strap. The first time his music hits on Monday nights, he gets a good reaction, which is a sign of how captivating a character is, but it is really hard to sit here and say that Owens' time with Raw's main championship has been anything but mediocre.
He's been given numerous opportunities to connect with the audience due to the amount of time that must be filled every week on Raw and he's taken full advantage of it, but if you watched Owens' dominate NXT, you know that his run with the Universal Championship is just a fraction of what could have been.
I mean seriously, when was the last time he won a match clean? Without doing any research, the last time I remember him pinning someone without the help of Y2J was back in early December when he beat Sami Zayn on Raw and that felt like an anomaly.
Sure, heel champions are supposed to cheat to win, that's part playing the bad guy role, but even bad guys still need credibility in order for the crowd to perceive them at a certain level.
K.O. is still entertaining week in and week out, but he's been tasked with acting as the cowardly heel, as opposed to the bad ass who ran his mouth while beating the crap out of guys at Full Sail.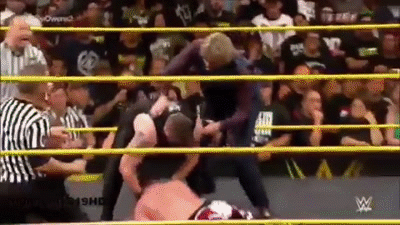 Owens is incredibly entertaining when he gets screen time, so the crowd is going to respond accordingly, but sit back for a moment and imagine how the crowd would have responded if the NXT version of Kevin Owens stood in the ring with Goldberg and told him that he was ready to fight. The crowd in Tampa would have actually had a pulse.
Instead, when Owens got in Goldberg's face, the crowd didn't quite know how to react. This was a side of Owens that we haven't seen since his feud with John Cena. He turned the intensity up, but it felt flat because it was too much of a contrast to the character the WWE audience is used to seeing every week.
Owens has "attempted" to run away from every moment of adversity since he won the title, so it was actually out of character for him to stand up to Goldberg. It would have made more sense for him to bolt from the ring and stand on the ramp while cutting a promo on ol' Bill.
I don't want to put all of the blame on Owens here. This was Goldberg's weakest appearance since his return to the company back in November. His "you're first" line to Jericho was so cringe (Hi, Filthy Tom!) that I turned the volume down on my TV. People want to see Goldberg spear people as opposed to yelling the word spear at the top of his lungs like a relic from the past.
FANATSY BOOKING ALERT: Wouldn't it have made more sense for Jericho to cut Goldberg off before he got a word out; have Y2J tease putting Goldberg on the list, SPEAR, and then Owens flees to the outside before he can be attacked by the maniac? Owens could then cut a promo about how he's going to beat Goldberg if he wins the rumble and then Roman's music hits. He stares at Owens on his way to the ring and then Strowman barrels his way down to the ring for the double spear spot.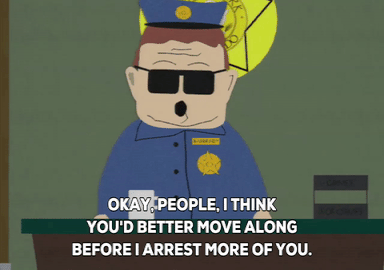 Owens is set to face Reigns at the Rumble and it sure seems like we're going to see a title change, which would be a shame because the blow-off between Owens and Jericho should be for the title at WrestleMania, but based off of the company's booking pattern, Reigns vs. Strowman for the title seems much more likely.
HHH-Rollins, Goldberg-Lesnar and Undertaker's match will be the three "main events," which means if Strowman wrestles for the title, it doesn't have to be a 20-30 minute marathon. He can be hidden in a 10-15 minute brawl.
If Owens walks out of San Antonio with the title and goes on to successfully defend it at the company's biggest show of the year, he might be able to use it as a springboard to reinvigorate his title reign, but only if his character becomes a bit more serious.  
Holy Schnikes moment of the week
Kenny Omega and Kazuchika Okada had one of the best professional wrestling matches ever. That is not a hyperbole. The two sacrificed their bodies for 46 minutes of entertainment including this ridiculous spot:
https://www.youtube.com/watch?v=9ALMTGZORQY
Time to "Go Home"
– Baron Corbin and Dolph Ziggler had an excellent match this week on SmackDown. That's two straight solid performances for Corbin, who is being pushed right into the main event picture.
– Also, heel turn for Ziggler!
– I totally thought the Eddie Guerrero cheating spot into the codebreaker was going to be the finish of Jericho vs. Reigns. A very solid story was told in this match.
– Was anyone else surprised that Renee Young didn't come out and eliminate Maryse from the main event on SmackDown? Booking 101 says she should have come out, slapped Maryse, chased her off to the back, which would have distracted the Miz and thus, cost him the Intercontinental Championship.
– This didn't feel like the right time to take the IC title off of Miz. If it ultimately means that he's getting bumped up to the main event for a program in February, then it's fine.
– What the hell was going on with Charlotte on commentary? She seemed lost and never found a rhythm with Mike Cole, Graves and Coach II.
– Can every Braun Strowman match be a Falls Count Anywhere match?
– Jack Gallagher is my spirit animal.
– I could get down with Titus O'Neil joining the New Day. He was pretty damn entertaining on Monday.
– John Cena cut one of his better promos in recent memory on Tuesday. When he goes on a passionate rant, there are few in the business who can reach this level:
– Remember when Undertaker was going to appear on SmackDown more? Yeah, me either.
– So Aliyah made her main roster debut before Samoa Joe and Shinsuke Nakamura? Makes sense.
– That's a joke everyone, random NXT talents have popped up for one off appearances on SmackDown since the draft, but it's still hilarious to think about.
– If you haven't watched the Okada-Omega match from Wrestle Kingdom 11. Stop what you're doing, set 50 minutes aside and go watch it.
– Seriously, watch it.
The Twitter Machine: @ScottDargis