The holiday season is upon us, which means it's now appropriate to sit back, relax, spend some quality time with family/friends while reflecting on the year that was. After all this is the most wonderful time of the year, right?
Who am I trying to fool? This is when we celebrate all of the new material items that are about to become part of our lives, especially the ones that we put on our lists of Jericho!
Some of the presents we receive are indeed items that we requested, but there are always some surprises, which usually end up being better than the objects we had on our greedy lists. Sometimes we don't get what we want, which may seem like a bummer, but then we figure out that life is OK and it's time to move on and enjoy the gifts that we did receive.
So how does this scenario relate to the world of WWE? It's time to think about some NXT presents to inject life into the main roster. If you've been following the product during this dead period between Survivor Series and the end of the NFL season, you know how boring some of these shows have been.
Take Roadblock: End of the Line for example. The crowd heat was minimal to mediocre for the entire show because it was full of regurgitated pairings that we've seen for weeks now.
(Part of this was also due to the fact that the show was in Pittsburgh, which is notorious for producing lackluster crowds, but I'll defend Pittsburgh here. There was nothing for them to react to, outside of the finish to the tag team title match.)
The main event combinations, especially on Raw, are equivalent to milk that had a Nov. 30th expiration date. The creative team is just going through the motions until Monday Night Football comes to an end.
After the final MNF game next week, the accelerator will be pressed on the Seth Rollins-HHH feud. Especially now that Kevin Owens, Chris Jericho, and Roman Reigns are locked into the Universal title match at the Royal Rumble (Jericho will be suspended above the ring in a "shark cage").
Next week's SmackDown is shaping up to be better than Roadblock, but Baron Corbin and Dolph Ziggler don't feel like a threat to AJ's title, which is why I'm expecting an appearance from a certain deadman after the main event next Tuesday.
Now let's pretend that it's Christmas morning and you've just walked downstairs to a tree full of presents…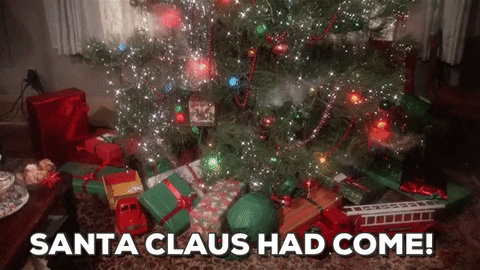 The gift you had on the top of your list and it turns out to be just as awesome as you expected: Shinsuke Nakamura (RAW)
Before I get into the positives, there is a big negative with Nakaumra that needs to be addressed. He isn't ready to cut an 8-10 minute promo at the top of the hour, which is one of Vince's golden rules for top level stars.
If someone is in the ring with him for a talking segment however, he'll be fine because his facial reactions are good enough to keep the crowd engaged while moving the dialogue along.
Now that the negative is out of the way, let's enjoy the thought of Nakamura making his grand entrance down to the ring, while 12,000-15,000 fans go nuts and sing along. There is not one person on the main roster that is on the same charisma level as Nakamura. His energy is unique, which makes me a bit worried because Vince may not understand that the King of Strong Style just needs to go out there and do his thing.
He can work a long match without putting his body at risk because most of his moveset is simple punches and kicks. However, I do wonder what will happen when he hits an established star hard in the mouth. If a respected veteran complains about Nakamura's style, he could be told to adjust it, which would be a buzzkill.
Man, after thinking this one through, I'm now worried that Vince and Co. will Nakamura, but unlike anyone else on the NXT roster, outside of possibly Samoa Joe, he has the tools to become a legit superstar. There's a reason why he's on the top of your list.
The gift you didn't have on your list, but you end up falling in love with it: The Revival (SMACKDOWN)
Scott Dawson and Dash Wilder have been involved in two of the best matches this year (vs. American Alpha at Takeover: Dallas and vs. #DIY at Takeover: Brooklyn) and because of it, they're now transitioning from being just straight heels into cool heels that get cheered because they're too entertaining to ignore.
I've thought about how The Revival would fit on the main roster because both tag team divisions are in desperate need of new blood and then it hit me, they would be perfect as new members of The Club.
Yes, The Club gimmick has basically been killed, but it could easily be reignited if Dawson and Wilder showed up to help Styles retain his title in a high profile match against either Cena or the Undertaker. A dastardly move like that would instantly give them credibility on the main roster. Their personalities are a perfect match for Styles and the three would work incredibly well together in six-man tag formats.
I can't stop thinking about how perfect this would be. I must calm myself down now.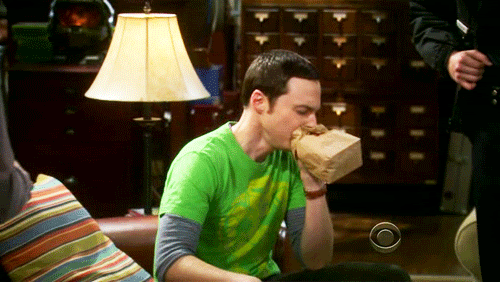 The gift you wanted and then a month later realized that it's not so great: Tye Dillinger (RAW)
Every wrestler who has had to spend time rehabbing or training at the Performance Center has raved about spending time in the ring with Dillinger. It's great that he's finally found a gimmick that's resonated with fans, but there is a visible peak to his character.
He's not a main eventer. He's a comedy act that could have a very nice run, but it's easy to picture him falling into the trap of dead segments that eventually kill his character. If he was on the main roster right now, he would have been in the sensitivity training segment with Enzo this past Monday.
The rumor is that he'll debut as the 10th entrant into the upcoming Royal Rumble, which is perfect. He'll get a great reaction and the 10 chants will be even more over than they are now (it's going to continue if Dillinger debuts or not), but the pop will eventually die down because Vince will get bored of him.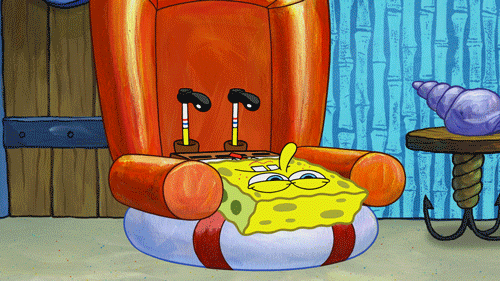 The gift that you put on the list every year and every year you smile when you get it: Samoa Joe (SMACKDOWN)
Joe seems like another candidate to make his main roster debut in the Royal Rumble match. I wouldn't be surprised if it's in a similar manner to how AJ Styles debuted last year. Get him in early. Give him a shine spot with an established star and then let him stay in the match for 20-30 minutes.
During this past run in NXT, Joe really found his voice on the microphone, which like Styles, appeared to be Joe's only weak spot. There's no one else like him on the main roster right now because Kevin Owens' style isn't hard hitting anymore. Owens has become more of a finesse guy, while Joe is a brawler who has another gear that he can shift into when he needs to hit a high risk spot.
If you've followed Joe's career, you know that he should be a main event player immediately because he's capable of putting on a five-star match and talking you into the building. There's a great story waiting to be told between him and Styles that would make for a great WrestleMania match if Cena and Undertaker wrestle for the title.
There's also a dream match between Brock Lesnar and Joe that Vince has to give us.
Was Raw better than SmackDown this week?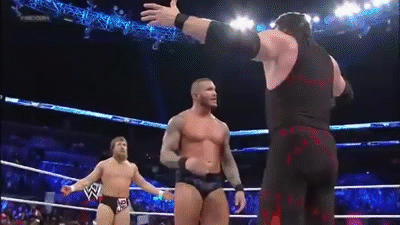 Time to "Go Home"
-Kudos to Natalya for cutting an excellent heel promo on Nikki Bella. You could hear the legitimate jealously in Nattie's words and the crowd reacted perfectly.
– Bonus kudos to the writing team on SmackDown. Between Nattie's promo and Miz's line to Renee about sleeping with Dean Ambrose, this episode felt like a blast from the past.
– So did Braun Strowman just make the leap into the main event? Could we be getting Strowman vs. Roman Reigns for the Universal Championship at WrestleMania?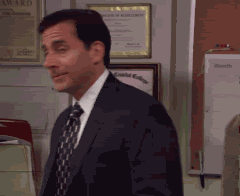 – FINALLY the Styles vs. James Ellsworth feud is over. It ended perfectly and now it looks like Ellsworth is connected to Carmella!?!? Maybe she's going to hook ol' James up with Jane Ellsworth.
– So are Sheamus and Cesaro feuding again? I thought they became best friends after their bar date.
– Big E's line about Charlotte passing Ric Flair's title reigns in a month was easily the best part of Raw.
– Remember when Enzo and Cass cared about becoming tag team champions?
– I barely member
– So how long until we're tired of seeing Bayley vs. Charlotte?
– Noam Dar was super creepy in his promo to Alicia Fox. Almost stalkerish.
– Apollo Crews finally looked like he was ready to be on the main roster this week; ditto for Baron Corbin who put on a nice performance against Ziggler.
– This version of Neville is awesome. I was shocked at how good of a promo he cut on Monday night. It felt like a year of frustration was channeled.
-Between Neville, Austin Aries, Johnny Gargano, Tommaso Ciampa, Gran Metalik and Roderick Strong (total guess), the cruiserweight division is about to get serious af.
The Twitter Machine: @ScottDargis