While Charlotte Flair and Sasha Banks continue to run the gauntlet of stipulation matches on Raw, the SmackDown women's division continues to feel a bit overlooked.
Even though the tables match between Alexa Bliss and Becky Lynch didn't steal the show this past Sunday at the Tables, Ladders and Chair Pay-Per-View, both girls worked hard and set the table (puns!) for a fiery feud that will continue for the next couple of weeks.
The storyline is simple. Becky doesn't like Alexa and can't stand the fact that she's walking around with her title. This isn't about family legacies and tributes to Eddie Guerrero. It's professional wrestling 101.
You see, the storylines on SmackDown are simple and easy to follow, especially in the women's division. Take the bloodfeud between Carmella and Nikki Bella for example. They've been paired together for roughly the same amount of time as Charlotte/Sasha and yet, the combination doesn't feel stale.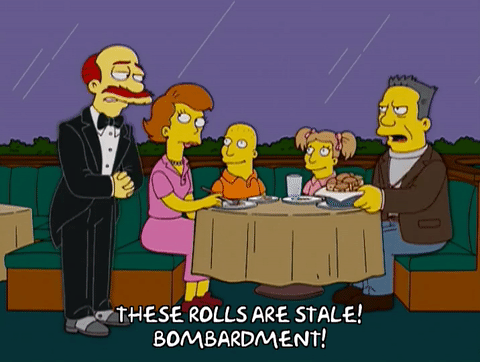 The root of Carmella's issues with Nikki are simple. At first, the "Princess of Staten Island" wanted to make an impact on the main roster by attacking Nikki and then eventually explained that she was sickened by the opportunities that the last of the Bella Twins has received due to her sister and her real-life relationship with John Cena.
Pro wrestling always feels more intense when real-life issues are presented in a way that fits correctly into a storyline. That crutch has been used with Cena more than any other superstar in WWE, but it always works. By bringing up Cena's name, Carmella instantly felt like an important act on the show.
Now that the two have had their "blowoff" match, the Carmella-Nikki storyline is now morphing into a "Who attacked Nikki at Survivor Series?" mystery that will be resolved soon. Carmella has "insisted" that Natalya attacked Nikki, but Nattie has "denied" these claims. There are four possible outcomes here:
Carmella is trying to swerve all of us
Natalya really did "attack" Nikki
Eva Marie is coming back
A returning Mickie James is the culprit
Let's just peel back for a minute and appreciate that in 2016, the creative team has successfully taken a story that could have easily been done in a month and instead, laid out a road map for a long-term feud that is still evolving.
The key to the feud's longevity has been Carmella, who has continued to throw down slam dunks on the microphone every week during her heel turn. She's clearly confident on the microphone, so much so that pockets of the crowd have actually cheered her because she's too entertaining to ignore.
A similar sentiment is applicable to the new SmackDown women's champion Alexa Bliss. Between her incredible facial reactions (she has the best in the company, period) and her b****y persona, she was able to quickly establish herself on the main roster. Essentially, Bliss has taken the character she portrayed on NXT and has cranked up the intensity just a bit.
(Sidenote: This feud is in the process of helping Becky Lynch as well. Instead of doing her normal entrance and slapping hands with fans, she was serious on Tuesday. "The Lass Kicker" walked to the ring with a purpose and I suspect that we'll see a very aggressive side of Lynch in the title rematch. Frankly, Lynch needed some depth. The smiling, joking babyface character can only go so far and it's time that she showed some aggression.)
Back to the new faces on SD; when Bliss and Carmella shared the ring for a promo at the episode of SmackDown that I attended live last month, the two came off as incredibly entertaining because they are comfortable with the characters they're portraying on television. They've been booked to shine and have delivered.
The same can't be said for the new women that have debuted on Raw since the draft. The booking of Nia Jax and Bayley has been atrocious.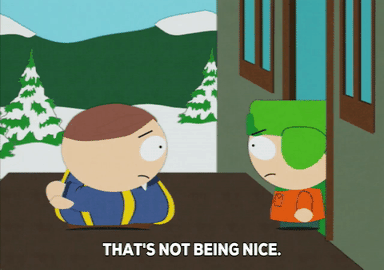 All of the momentum Bayley had after her debut on the main roster is gone. She doesn't feel special at all and is now floating around the card without any direction, much like Sami Zayn. Nia Jax wasn't ready to be called up, but the brand split forced creative's hand and now Jax has already been overexposed. (Tapping out to Becky's armbar at Survivor Series did not help.)
The beauty of SmackDown's women division is that new stars have been created, while the established names have been given a fresh twist. Nikki has looked revitalized as a kick-ass babyface who is tired of Carmella's nonsense. Naomi now has one of the coolest entrances in the business and Natalya might really be a crazy person. (Editor's Note: Natalya is legit crazy, even if just for her cats.)
Is this the new SmackDown Six? Only time well tell, but for now, let's just appreciate the simplicity and execution of the women's division on Tuesday nights.
Was Raw better than SmackDown this week?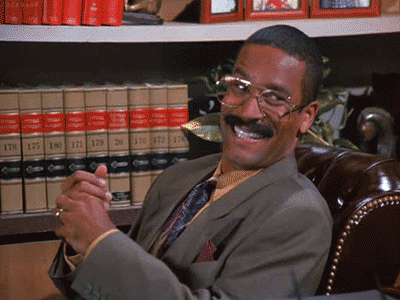 By my count, that's three straight entertaining episodes of Raw. You know we're in for a dud next Monday.
Earl Hebner is yelling at me to "Go Home"
– Who else bought the final false-finish in the Jericho-Reigns match? I really thought Jericho was walking out with the U.S. title.
– I enjoyed all of the Enzo-Lana/Rusev show-long story arc on Monday. Enzo was entertaining in every segment, got a bit of a rub from Ric Flair and showed some character depth when he was trying to leave Lana's hotel room because he felt uncomfortable.
– Rusev's beatdown of Enzo was pretty epic. I imagine the little guy was hurting quite a bit because his head slammed back against the wall twice and it looked like a black eye was forming around his right eye when Rusev dragged his lifeless body into the hallway.
– Sami Zayn vs. Kevin Owens was solid, but what else would you expect?
– Am I the only one who didn't enjoy the Miz-Dolph Ziggler ladder match on Sunday? Sure the storytelling was good and made logical sense, but the first 10 minutes dragged on for what felt like forever.
– The Big Show's body looked so different on Monday, it freaked me out.
– The hometown hero (Mark Henry) was actually booked to win and guess what? The crowd popped huge for it. Hopefully this trend continues.
– This Seth Rollins "face" turn just ain't working.
– If you want to hear something funny that Dean Ambrose said in the ring during the TLC match with AJ Styles, put your headphones in and head to the spot where Styles suplexes Ambrose through the table in the corner.
-For the lazy folks out there you can hear Ambrose say to Styles "You might want to put some shorts on haha."
– On SmackDown, Styles came off as a legit babyface in the opening segment when he was talking to James Ellsworth. Is a turn coming?
– Once again, AJ Styles is the best performer in the world right now, even when his left butt cheek is exposed.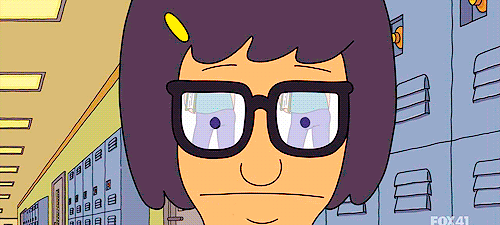 – I know I kind of buried the Raw women's division in the opening section of this column, so let me show some love. Charlotte was wonderful in the closing segment on Monday night. She seemed legitimately upset about the mistake she made back in May when she disowned her father and then came off like such an a**hole when she slapped Ric in the face.
– Baron Corbin's new entrance video is pretty sweet.
– As is the new beginning for the Wyatt Family entrance. When "Burn in My Light" played for three seconds at TLC I legit popped.
– So all of that time went into Heath Slater and Rhyno for them to be fed to the Wyatt Family like they were jobbers. Makes sense. I guess Slater will have to downgrade his trailer now.
– So, T.J. Perkins is a heel now? Certainly feels that way, which makes sense. His character is pretty unlikable.
– Jack Gallagher might just save the cruiserweight division.
The Twitter Machine: @ScottDargis