Welp, that was quite a weekend. There's so much to talk about I really don't know where to begin. I suppose the fallout from Goldberg vs. Brock Lesnar is worthy of leading this column, but there were so many other OMG moments that I don't want to spend 800 words talking about one match, so let's get it out of the way quickly.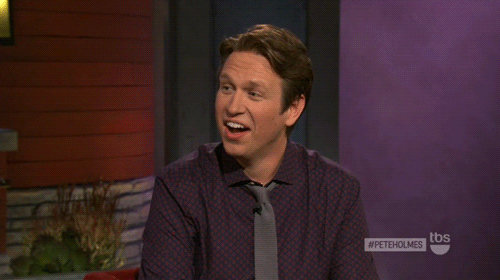 Me: Is this last time we're going to see you in a WWE ring?
Goldberg: "I'm sure acting like it. At the end of the day, it's all that I'm concerned about. I take one day as it is."
That's what Goldberg told me last Tuesday when I had the opportunity to chat with him before the PPV.
It quickly became clear on Sunday that this would not be his final appearance with the WWE. After he defeated Lesnar in a minute and 24 seconds, many questions arose including: When did this become the planned finish for the match?
The Wrestling Observer guru Dave Meltzer reported after the show that Goldberg had signed a multi-match deal with the company earlier in the week. After Goldberg inked his name to the deal, Vince decided to change the finish of the match because Lesnar was reportedly penciled in to go over.
Vince notoriously hates short main events. He thinks a crowd deserves to have a fulfilling main event, in terms of time, but Goldberg is a different animal. The aura of Goldberg was built around destroying guys in one segment, which is something the WWE whiffed on 13 years ago.
That means if you were expecting a 15-20 minute brawl, sorry, this match wasn't for you. People were legitimately angry after the abrupt ending, but in hindsight, this was the perfect call by Vince. Goldberg has been the biggest and most organic babyface on the roster in quite some time so why mess with the formula that got him over as a superstar?
Also, Goldberg-Lesnar followed a 53-minute match, 20 of which (rough estimate) were filled by Shane McMahon's nonsense (we'll get to his shenanigans later). If there was ever a time to use a flash pin finish, this was it and it worked.
The interest level in the product the next day was similar to the day after the Undertaker's streak came to an end. In an era where so much of the product feels recycled, Goldberg's triumph felt unique and most importantly, it felt special.
Maybe it's because it's been so long since the biggest babyface on the roster prevailed over the monster heel…
(This has been harped on by Bryan Alvarez a ton, but it's true, the company just doesn't understand how to book a babyface. Finn Balor looked like he was on his way to becoming the top babyface on Raw, but who knows if the company would have actually held on and pushed him to the moon.)
…or maybe the smell of nostalgia is warping my brain, but whatever the case it's awesome that this isn't the end of Goldberg. Instead of getting a one-off appearance, he's getting one more run as "The Man."
Only 462 words. I'm proud of myself.
#DoItYourself
Between NXT Takeover: Toronto, Survivor Series, Raw and Smackdown, there were a total of 25 matches. Some were good, some were just OK and some were meh, but there were a select few that battled for the Match of the Weekend award.
Samoa Joe vs. Shinsuke Nakamura (NXT Takeover)
The men's traditional Survivor Series match (Survivor Series)
The tag team traditional Survivor Series match (Survivor Series)
Baron Corbin vs. Kane (SmackDown)
Seth Rollins vs. Kevin Owens (Raw)
But the winner of the MOTW award is Johnny Gargano and Tommaso Ciampa (#DIY) vs. The Revival in a two out of three falls match for the NXT tag team championship. In fact, it might be the MOTY in all of WWE/NXT.
From bell-to-bell, the psychology of this match was flawless. Every sequence was executed perfectly and at no point did a spot feel out of place. The Revival worked Gargano over for minutes on end before he finally got the hot tag, which allowed Ciampa to do what he does best and run wild on everyone. Scott Dawson and Dash Wilder showed off their underrated double team moves, including a wicked Shatter Machine on Gargano and a Hart Attack (!).
The final five minutes of the match were incredible. After Wilder took Gargano's leg out with a chop block (after Dawson held up the title belt and Gargano kicked it, thus "injuring" his leg), Dawson locked in a knee bar, which is the move Gargano submitted to at Takeover: Brooklyn II. Gargano got to the ropes in order to break the hold.
The Revival then set up to hit Gargano with #DIY's finishing move, but Wilder missed and superkicked Dawson. #DIY then hit a Shatter Machine on Wilder for an AWESOME near fall, which by my count was the fourth believable near fall of the match.
Gargano then locked Wilder in the Gargano Escape, while Chiampa simultaneously locked in an armbar on Dawson. Dawson and Wilder locked hands so they wouldn't tap out. Dawson yelled "DON'T TAP" at Wilder as Gargano leaned back. The Revival eventually tapped out and #DIY became the champs.
As I've stated before, when a big time match gets the little details right, it's more likely than not going to be a very good or great match. This match was better than great. The pacing was so smooth that it reminded me of Bayley vs. Sasha Banks from NXT Takeover: Brooklyn I. Each spot transitioned into the next seamlessly and no one got lost.
Now it's time to get the #TopGuys onto the main roster as quickly as possible.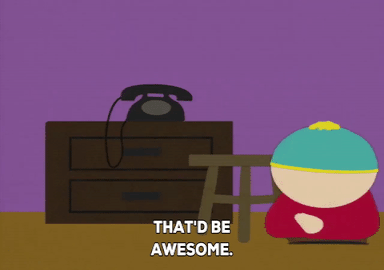 Here comes the botches
For some reason, Shane McMahon became the focal point of the men's traditional Survivor Series match for a good chunk of the 53 minutes. He was worked over in the ring by the Raw team for what seemed like forever and then he started punching back, which was a sight to behold.
Look, I don't want to spend the next 150-200 words just bashing Shane. From everything I've read, he seems like a very approachable and nice person, but he's not a professional wrestler. If his role was to execute one or two big spots and then get the hell out of there, I wouldn't have had a problem with him getting some shine in this match, but I must ask, who was clamoring to see Shane get worked over and then make a comeback while potatoeing seemingly everyone along the way.
Shane punched Chris Jericho right in the nose and bloodied him up, but that ish happens in quite a few matches so we'll let it slide. Shane O'Mac then proceeded to blow a small package spot when he was supposed to grab Jericho after a Lionsault counter.
I wasn't sure if he was going to be able to finish the match after he tagged out because he laid down on the apron for a good 5-10 minutes. It was clear at this point that he was blown up to a point of no return, which meant that his punches were going to look worse than normal.
The elbow he delivered to Braun Strowman looked good, but at this point, Shane can do that spot in his sleep, which is pretty damn impressive.
The next spot Shane took was just unnecessary. He went for a coast-to-coast dropkick on Roman Reigns. Reigns popped up and caught Shane out of the air for a spear, but not only did the top of Reigns' head hit Shane right in the chin, Shane's head snapped back and slammed onto the mat. As the referee counted to three, he noticed Shane's right arm off of the mat and stopped the count. Either McMahon instinctively kicked out at two or his arms moved up, which will happen when someone suffers a concussion.
https://www.youtube.com/watch?v=V1EelMeY7sI
I've seen people say that it was Roman's fault, but it's really no one's fault. This was a super risky spot and it didn't help that the person taking the bump was extremely tired. Maybe this will be a wakeup call for Shane and he'll finally cut back on the daredevil spots.
Was Raw better than SmackDown this week?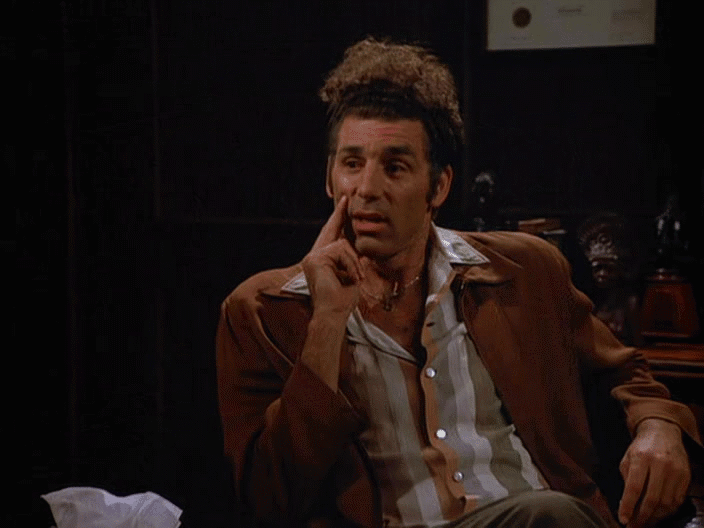 Time to 'Go Home'
– There were a few future angles set up in the men's traditional Survivor Series tag match, but some of the booking was questionable. The agents assigned to the match played a dangerous game by eliminating Kevin Owens and Chris Jericho within minutes of each other. They're lucky the crowd didn't hijack the match.
– Kudos to the crowds all weekend long in Toronto, especially on Saturday and Sunday. They were understandably tired by the second hour of Raw though.
– So Bray Wyatt and Randy Orton were the survivors for team SmackDown Live and their reward is a number one contender's match against American Alpha next week?
– SmackDown's Tag Team Turmoil was a great idea BTW, hopefully that's a gimmick match we see more often.
– No one was more over this weekend than Tye Dillinger. The crowd would not stop chanting 10.
– Kalisto's C4 or Spanish Fly off of the apron to The Brian Kendrick was one of the craziest spots I've seen in a while.
– As noted above, there were some questionable eliminations on Sunday, but none baffled me more than Sasha Banks. Some people will argue that New Day's surprise elimination was worse, but you could see the spot coming. Sasha's elimination was a genuine surprise that came out of nowhere.
– Nia Jax tapping out clean to Becky Lynch's armbar was also very surprising/questionable.
– I wasn't planning on watching #205Live because another hour of wrestling per week just seems unrealistic to fit into my schedule, but with Rich Swann getting this push, I'll be tuning in to see if he beats Kendrick for the title (he should).
– Braun Strowman just about killed AJ Styles and James Ellsworth on Sunday. I think there's about three guys in the company (Styles, Seth Rollins, TJ Perkins) who could have taken the wild bump into the ropes and walked away ok.
-Also, Styles took the bump off of the ladder on SmackDown perfectly. It looked like it didn't hurt at all, but it still looked brutal at the same time. He also nailed the foot stuck in the ropes spot to perfection. There are so many moving parts in both spots that a botch could have easily happened, but Styles is a pro's pro.
– So are the New Day heels now? They totally cheated to win and the crowd responded with audible boos.
-This Cesaro/Sheamus pairing is working out very nicely.
– I know JBL is supposed to be a heel and make fun of Ellsworth's appearance, but it felt like he (Vince) was trying to hit us over the head with it during the closing shot of SmackDown. We get it, the guy is ugly.
– Goldberg's shocking win overshadowed the other shocking moment from the weekend. Samoa Joe beat Shinsuke Nakamura! Sure he low blowed him and then hit a uranage on the steel steps, but Joe is a heel. This was a decisive win that stunned the crowd in Toronto.
– Sadly this means we probably won't see Nakamura or Joe up on the main roster anytime soon.
Follow me on Twitter @ScottDargis