For the first time in what seems like forever, Raw went off of the air with the crowd chanting "YES, YES, YES" for Roman Reigns.
Now, Roman wasn't standing in the ring by himself, which helped me realize that I wasn't in a parallel universe where the crowd universally loves him. Instead, he was standing next to Seth Rollins, who came out to "save" Roman from Chris Jericho and Kevin Owens.
We haven't seen Rollins and Reigns interact with each other like this in over two years (Seth turned heel in June 2014). Wrestling fans love the return of nostalgia acts, so when Rollins cleared the ring and looked over at Reigns the crowd got that warm and fuzzy feeling because memories of The Shield came rushing back.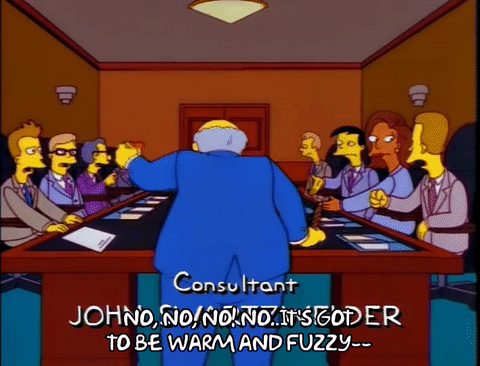 WWE has struggled mightily to get Reigns over as a face since his singles run started in the second half of 2014, mainly due to the similarities his character had to #SuperCena. Once it became apparent that Roman was going to take the torch from John Cena and repave the road Cena created, the crowd revolted because they didn't want to see another guy who kicks out of five finishers, while spewing off terrible lines of dialogue that even he isn't buying.
The easiest solution would be for the company to turn Roman heel and let him eventually get to a point where he's becomes so cool that the crowd cheers for him, but Vince is determined not to let the crowd dictate his product.
This is perfectly fine because it is his company after all and if he has a plan for the guy who he has anointed as his next big star, he has to follow through with it. Here's the problem though, the plan hasn't worked.
We're two years removed from when Roman was viewed by the fans as the ass-kicker in one of the most protected groups in WWE history. Now he's getting booed while the evil foreigner is beating down on him.
It the time for an audible to be called in order to get Reigns to the level that Vince wants him at and we might have seen the first sign of a hot route being called on Monday night.
Think about it. Even though Seth's babyface character has a lot of holes (he's playing pretty much the same exact character that he was as a heel), the crowd is taking to him as a face because he's so damn good in the ring and he was "screwed" by HHH. They will cheer for Roman if he "joins" back up with Rollins, which presents creative with an interesting opportunity to turn Roman.
If they let Reigns and Rollins stay connected for a bit after Survivor Series, it'll open up the opportunity for Roman to lay Seth out. There would be a logical explanation for Reigns' attack; he couldn't trust Seth due to Rollins' prior actions. It'll be the continuation of the feud we saw earlier in the year, just with the roles reversed, which would be a nice twist to keep things fresh as we head into the new year.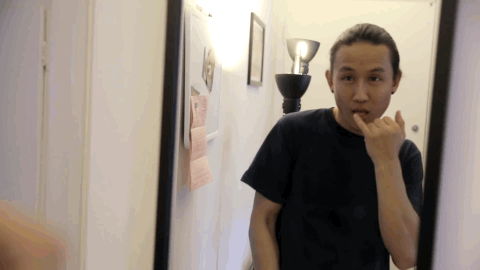 SmackDown LIVE
I shot over to the Prudential Center on Tuesday for the SmackDown Live taping and as always it was a fun time. Even The Roommate enjoyed some of the action, including the comedy stylings of Dean Ambrose and James Ellis(worth).
What was surprising to me when I talked about the show afterwards with a buddy was the level of crowd noise. He thought the crowd was just OK, but I thought they were hot for most of the show, which makes me wonder if the crowd noise isn't being mixed properly.
The boos were loud for Carmella during her promo and it wasn't "go away" heat by any means. The crowd was also SUPER hot for Rhyno during a tag team match during the Main Event taping.
Outside of Ellisworth being chased by security during the main event, AJ Styles got the best reaction on the show. There were a ton of the baby blue "they don't want none" shirts being worn by people of all ages. A group of small children in my section were rocking them and then I passed by a couple dads in their mid-40s also wearing the shirt.
Sidenote: I got the chance to sit down with Mr. Styles for 20 minutes to talk about a variety of topics. So be sure to keep an eye out for that column (or two) in the coming weeks.
Now that's a cheap plug Mick.
Was Raw better than SmackDown this week?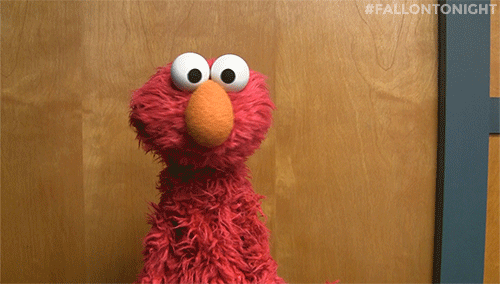 Time to "Go Home"
– Dude, what the hell was with the Bayley-Nia Jax segment. Not only did the match suck, but it did nothing to help Bayley's momentum.
– Rich Swann is starting to get over. Just wait until he comes out in Brooklyn or Chicago and the crowd sings along to his theme.
– The battle royal for the spot on the Raw Survivor Series team was whatever, but I liked the final spot between Braun Strowman and Sami Zayn.
– Did Goldberg look blown up after hitting the Jackhammer, or was it just me?
– Remember when America Alpha had heat?
– Alexa Bliss and Carmella did a wonderful job with their promo time on Tuesday.
– How long can this Randy Orton-Wyatts feud realistically last? I mean no one is buying that Orton is actually with them, which makes me wonder if it'll get dragged out way longer than it should.
– I hope the Spirit Squad gets signed to a full-time deal.
– Once again The Miz proved why he's one of the best talkers on the roster.
– Charlotte is quickly climbing up the ranks of the top promos in the company. Calling the fans peasants will get major heat moving forward.
– So who is Natalya taking out to join the SmackDown Live women's Survivor Series team?
– Sami Zayn is totally answering Dolph Ziggler's challenge at SS right?
– The TJ Perkins-Brian Kendrick feud needs to come to an end. It's not helping either guy and it damn sure isn't helping the cruiserweight division.
– My favorite moment of the week. Drink it in maaaaaaaaaaaaaan:
Follow me on Twitter: @ScottDargis