Has anyone else recovered from Bill Goldberg's promo on Monday, or am I the only one who is still amazed at how awesome the final segment of Raw was?
It's been days since Goldberg spoke to the crowd at the Pepsi Center in Denver and came off like the most genuine babyface we've seen since Daniel Bryan. He high-fived and gave fist pounds to every kid who was born 10-15 years after he defeated Hulk Hogan to win the WCW world title (like they would even know what WCW is).
After 13 years away from the biggest wrestling company in the world, Goldberg spoke from the heart about his surprising return to the WWE and topped it off by reiterating that his son was a big part of the reason he wanted to step into the ring one more time.
Goldberg was always known for his intensity in the ring and at 49 years old he delivered a promo that rivaled the fury of his devistating power moves. He talked directly into the camera, which was shocking to see because that's a big no-no in the world of WWE, but damn did it get over the ferociousness of his words.
But power of Goldberg's words weren't the key to the promo. That would be the level of attention he paid to the fans, including carrying around his son on his shoulders after.
This segment was so good, that Brock Lesnar and Paul Heyman became heels without having to say a word. The upcoming crowd on Raw this week won't boo Heyman or Lesnar because they're in Minnesota, which is Brock country, but you can bet the crowd will let Lesnar and Heyman have it on the "go-home" show before Survivor Series when all three will be in the ring together.
Remember when Lesnar told Heath Slater, "I don't give a sh!t about your kids." Yeah, just imagine what will happen if Brock says a similar line to Goldberg. The crowd will be dying for Lesnar to get his ass beat.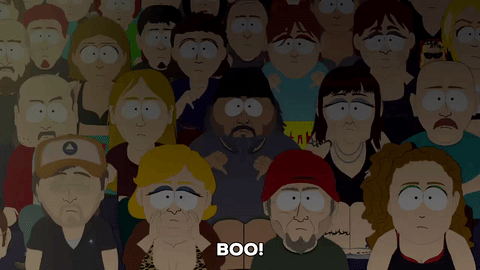 The reaction from the crowd will be directly linked to the throwback promo delivered by the last relic of WCW who will ever have a big money match in WWE.
A Bellarific promo
Let's be honest, there was a lot of junk on Raw and SmackDown this week, but there was one segment that really stuck out to me.
When Carmella and Nikki stepped into the ring with microphones, I was just as scared as everyone else.
Instead we got a really good segment! Both girls delivered their lines extremely well and Carmella sounded like a veteran.
If you want to nitpick and say, "Well Nikki didn't exactly come off like a babyface in this segment, especially after the Total Bellas/Divas video that Carmella apparently edited together (lol)." I won't argue. But, the saving grace here was that Carmella sounded like someone who was extremely jealous of Nikki's stature in the company and is doing anything she can to get the crowd to turn on the Bella of the ball.
This feud appeared to be over after Nikki beat Carmella clean at No Mercy, but now, I'm actually looking forward to the two locking up again.
Was Raw better than SmackDown this week?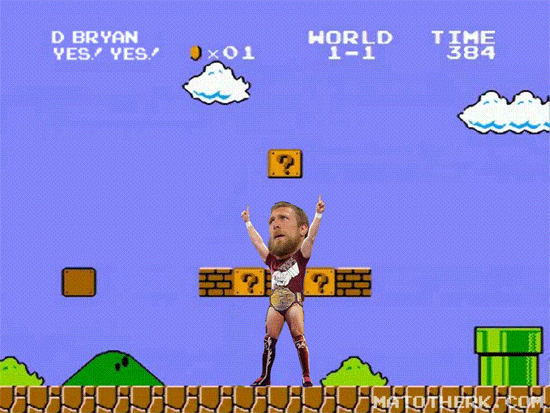 This was easily the worst SmackDown since the brand extension.
Time to "Go-Home"
– Not only did Goldberg return this week, but the last member of the golden age of ROH made his debut on NXT. Roderick Strong was Austin Aries' surprise tag team partner for the Dusty Rhodes Tag Team Classic.
– I was shocked at the reaction Strong received, expected it to be much bigger.
– The main event of SmackDown (AJ Styles vs. James Ellsworth for the WWE world title) SUCKED. Dean Ambrose was incredibly annoying during the match and the finish felt so flat.
– Having said that, the "No Chin Music" spot was incredible, I can't stop watching it:
– Just when I was ready to give Dana Brooke some credit for having a good match with Bayley, she goes and blows the finish.
– This Sasha-Charlotte feud reminds me a bit of Cena vs. Orton's in 2009-2014. We're going to see the same match so many times that the crowd will eventually get bored and then respond negatively when they step into the ring together.
– Even though Baron Corbin's match against Jack Swagger was mediocre af, his promo on Talking Smack was anything but.
– I really enjoyed Braun Strowman's match this week, but for the love of God can he please stop doing the running dropkick?
– I actually didn't mind Sami Zayn coming out to challenge Strowman. I was worried that Zayn would be the one to eventually challenge Strowman, but Zayn's character can afford to eat losses and the crowd will pop big when he gets some real offense in on Brauny.
– Thanks for coming Karl Anderson.
– Seriously, can The Club please be traded to SmackDown? It's a joke at this point.
– Just like the cruiserweight division. I now need to go re-watch some of the CWC to remember the glory days.
– Bo Dallas got a clean win over Neville…that is not a typo. Why the hell isn't Neville in the cruiserweight division? Just imagine the matches he could have against T.J. Perkins.
– I just want to be able to fast forward until the end of this Randy Orton/Kane vs. Wyatts feud.
– Rhyno's gore on Mikey was AWESOME.
– Once WWE Shop has a buy one, get one free deal on shirts, I'll get myself a James Ellsworth shirt. There's no way I'm dropping $24.99 on a wrestling T-shirt.
– Unless it's a Bullet Club Halloween shirt.
– So Curt Hawking has the Eva Marie gimmick now, that'll get him over.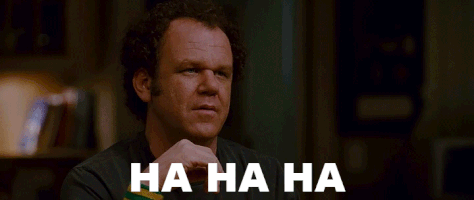 – My favorite non-Goldberg moment of the week was Shinsuke Nakamura's beatdown on Patrick Clark. Just watch and enjoy.
Follow me on Twitter: @ScottDargis