Remember when Batista defeated Mr. Kennedy for the World Heavyweight Championship in 2007?
Nope.
Or the time John Cena defeated Bobby Lashley for the WWE Championship at The Great American Bash?
Doesn't ring a bell.
What about the classic seven-on-seven elimination tag match between The Nexus and Team WWE at SummerSlam in 2010?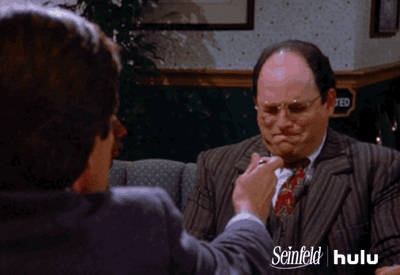 Don't be ashamed, there's plenty of people who don't remember those matches.
Quite a few of them attended SmackDown last Tuesday when The Miz stunningly brought out what's left of the Spirit Squad to confront Dolph Ziggler about his "disappointing" career. Kenny and Mikey did their usual shtick and while it was a fine performance, the crowd had no idea who these two male cheerleaders were.
This is an accurate depiction of what the crowd sounded like when their music hit: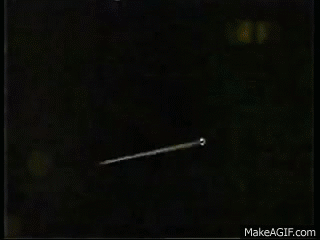 Ten years ago, the Spirit Squad was involved in a long feud with D-Generation X. They were linked in storyline to Vince and Shane McMahon, which is very important in the world of WWE. In other words, this was an act that was pushed up to a main event program with four of the most important guys on the roster at that point.
So when The Miz reintroduced the Spirit Squad last week, you would think the crowd would respond with a nostalgia pop that everyone gets when they make their return to WWE television.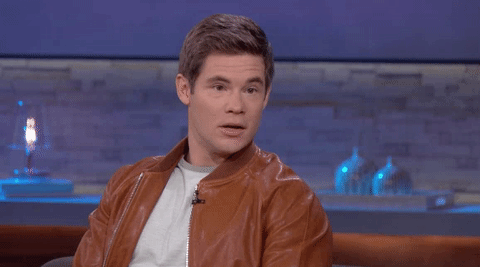 Even the pockets of hardcore fans that always make noise at WWE shows were silent as Kenny and Mikey made their way down to the ring.
The lack of reaction for the SS got me thinking, is this an isolated incident, or would a good chunk of the talent from 2006-11 receive a similar reaction if they returned to WWE?
Sidenote: WWE's unofficial eras are as follows:
1982–1993: The Golden Age
1993–1996: New Generation Era
1996–2001: The Attitude Era
2001–2002: The Invasion
2002–2008: Ruthless Aggression Era
2007–2013: The PG Era
2013 – 2016: The Reality Era
(Thanks for the layout Wikipedia. Note, I made some changes/updates to the list.)
If Montel Vontavious Porter's music hit or if the guitar screeched for John Morrison's entrance, would anyone in the crowd care? What about Carlito, Shelton Benjamin, (he was a star a bit earlier than 2006, but it feels like he belongs in this group) or Bobby Lashley?
When you think about the period of time WWE romanticizes (Monday Night War/Attitude era '96-'01) there's a strong case to be made that most of the product from the last decade is Disposable.
Here's a good example: Lately WWE has been running commercials for WWE Network featuring packages of highlights focused on Ric Flair, DX and John Cena. The Flair ad is marketed towards fans of 80s-early 90s wrestling. The ad featuring D-Generation X is for fans of WWE's most important era, while the John Cena ad is for all of the little kids who just can't get enough of him.
Even though Cena is technically a member of the Disposable Era, he's Generation Z's Hulk Hogan. Making a WWE Network commercial around the idea of going back and reliving Cena's biggest moments is a great idea.
The problem here is, the only other main eventers who are still on the roster from this time period are Randy Orton, Chris Jericho, The Miz (he headlined WrestleMania 27, so I have to include him here) and Brock Lesnar, who works like five days a year.
The rest of the guys in prominent roles during that time period are either in the mid-card, wrestling for other companies or working for CollegeGarageSale.com.
There's little reason for anyone to go back and watch a random Pay-Per-View event from 2008 on the Network, so most of the guys and gals who filled out the roster during this time period are going to be forgotten.
By my count, there are only four guys who could return from this period and receive a sustained main event reaction, CM Punk (highly unlikely that he'll return), Rey Mysterio (ain't happening) and The Hardys (this is a fascinating case because would they be BROKEN or just "The Hardy Boyz?").
(I thought about including Cody Rhodes, but I don't know how long the crowd would stay with him. I didn't think Batista was worth mentioning because most of the crowd would chant "Bluetista".)
#FlashbackTweet incoming:
Back when rumors were flying around for the draft, there was a push to bring back talent from the D.E. Here are the names that have decided to return to WWE: Jinder Mahal (hasn't made an appearance on Raw in weeks), Curt Hawkins (let's face the facts, this gimmick is going nowhere) Shelton Benjamin, and now the Spirit Squad.
Instead of bringing back guys from an era that has no significant meaning in WWE history, it's time to raid NXT in order to give the roster another shot in the arm (especially on SmackDown) because more acts like the Spirit Squad will inject the audience with a dose of anesthesia.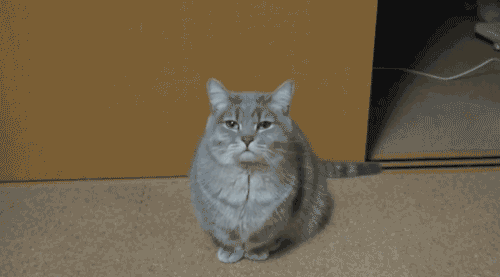 Why is no one following the buzzards?
Bray Wyatt vs. Randy Orton was the final match at No Mercy last Sunday and the crowd sounded exactly like they did during the Spirit Squad entrance on SmackDown. This felt like a main event at the end of a bad three-hour edition Raw.
The low level of crowd heat was rivaled by the tag match between Kane-Orton vs. Wyatt-Luke Harper on Tuesday night. When Kane received the first hot tag of the match, you could have heard a fart in the crowd. Orton did all he could to get the crowd into his hot tag, but not even crickets cared about the finish of the match.
So what's wrong with Wyatt? I think it's likely a combination of his placement on the card (he's never "won" a major feud, I'm looking at you Mr. Hustle, loyalty and respect), and his promos (at first they felt groundbreaking, but over time, they've devolved into nonsense; when Wyatt speaks, he should be pushing the envelope instead of rambling for four minutes).
Wyatt is a solid worker in the ring, but that doesn't matter if the crowd doesn't care about the story that's being told on the microphone. He isn't talking anyone into the building for a match. Instead, he's talking them to boredom.
(The cat GIF from earlier applies here as well)
The wacky backstage segments between Wyatt and Orton certainly didn't help the build for their match at No Mercy, but the creative team is in a tough spot when they have to write something for Wyatt. His character is supposed to be a cult leader with a splash of supernatural abilities, but in this day and age, a crowd just isn't going to respond to it the way a crowd in the 80s or 90s would have.
The character isn't dead by any means, just look at the reaction his entrance gets every week, but there is some serious rehab that needs to be done if he's ever going to crack the upper mid-card barrier that he's been stuck underneath for years.
Was Raw better than SmackDown this week?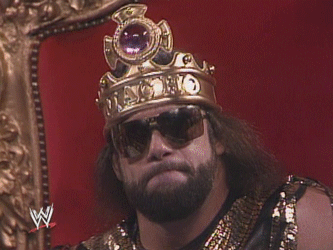 Time to "Go Home"
– James Ellsworth did the one thing you're not supposed to do when taking the Styles Clash (tuck your chin). Luckily for Ellsworth, Styles recognized that Ellsworth was out of position and adjusted on the fly by landing on his feet.
– AJ usually lands on his knees, but moments like the clip below must have made Styles realize that he needs to look down before landing on his knees.
– Anyone else cringe when Shane talked down to Styles? Felt like a Stephanie segment.
– I thought the crowd reaction to Ellsworth "pinning" Styles was really weak. The finish to the match felt sloppy and disconnected because the crowd couldn't properly heat up for the three count.
– I know I say this every week, but Jericho really is on fire right now. His smile when Stephanie told him that he would be inserted into the title match at Hell in a Cell if he beat Rollins was hilarious. Crossing her off of the "List of Jericho" was also a nice touch.
– So Dolph Ziggler wears a Hype Bros. shirt during his opening promo, but Heath Slater and Rhyno come out to make the save when Miz and the Spirit Squad start beating him up. #Logic
– I thought Miz's promo to Ziggler was fantastic and made Ziggler look like such a geek.
– "He killed Kenny!" – Mauro after Ziggler superkicked Kenny.
– Paul Heyman is a master at his craft. Instead of just talking up Brock for five minutes, he made Goldberg's return feel incredibly important and got a very loud Goldberg chant going.
– Kudos to the New Day and Cesaro/Sheamus for making a botch by Kofi feel like it was a planned spot.
– Braun Strowman should probably bench the running dropkick.
– The wrestlers participating in the Cruiserweight Classic had to legitimately weigh in at or under 205 pounds. There's no chance in hell Sin Cara is under 205 pounds with the way he's been hitting catering.
– Kudos to creative to thinking they could use Sasha Banks to help Roman Reigns get a positive reaction. It didn't work in the opening segment or their awkward backstage interaction, but his leaping spear on Rusev while Sasha submitted Charlotte got a very good reaction.
– The Survivor Series challenge issued by Shane and Daniel Bryan felt so scripted. These two need to be in front of a live crowd for segments like this.
– Rollins vs. Jericho was an excellent TV match.
– I have no idea what to make of Sanity's theme music.
– Please Vince, PLEASE let this happen:
Follow me on Twitter: @ScottDargis