With the first presidential debate and Monday Night Football to contend with, Raw had quite a bit of competition to contend with. Even though WWE's "flagship show" was coming off of its first brand specific Pay-Per- View since the draft (a PPV usually gives Raw a bit of a boost), this episode felt, well like a mediocre episode of Raw.
There was some good action from the cruiserweights, a great promo by Mick Foley (and a true SMH promo from Stephanie) and just the right amount of Chris Jericho to make the final two segments entertaining.
Please don't put me on the list of Jericho.
SmackDown on the other hand was a show that I was actually looking forward to. AJ Styles vs. Dean Ambrose actually felt integral to the build of the No Mercy main event triple threat match between the two and John Cena. Plus, two hours are just so much easier to digest.
Did SmackDown deliver? Not really. The main event wasn't as good as I expected it to be and the Randy Orton-Bray Wyatt stuff was just odd to say the least. Having said that, the show moved quickly considering there were only three matches on the card.
OK, the review aspect of this week's recap is done, I can now move on to the main topic of this column. Now that both Raw and SmackDown have held their first brand specific PPV since the WWE draft, I think it's a good time to weigh the pros and cons of each show.
If you're a fan of Raw, you're probably not going to like what I have to say about the red brand because it's been mediocre af since SummerSlam.
Raw pro: Quality of in-ring work. We all know the Raw roster is stacked to the gills, but Clash of Champions really showed just how many solid hands are working on Monday nights.
Every match on the PPV featured compelling wrestling, even if most of them ended with questionable finishes. The in-ring quality of the show never dipped. Maybe that's why Nia Jax's match was scheduled for the pre-show.
Raw pro: The cruiserweights. Even though the crowd in Cincinnati felt the need to take control of the T.J. Perkins vs. Tony Nese match by chanting for a guy that's never going to appear on WWE television again and a legend that died in 2011, the cruiserweights are an incredible asset for Raw.
The action isn't quite the same as it was during the CWC, but we shouldn't have expected it to be. This is going to be a WWE version of the CWC (as weird as that is to say, it's the truth. We're not in Full Sail anymore).
Still, most of the guys are going to get over with the general audience due to their athleticism and the stiff shots they're using. Every big kick from Cedric Alexander or Rich Swann gets a reaction. Just wait until Johnny Gargano and Tomasso Ciampa get called up.
Quick rant: Can we please see the cruiserweights get a segment in the first hour of the show when the crowd still has at least 85% of their energy? Putting out two guys to wrestle a match with no build in the third hour of a long show is going to equal death.
SmackDown pro: The length. Two hours is the perfect length.
Raw con: The length. Three hours is not the perfect length.
SmackDown pro: Old faces feel fresh. I spilled almost 1,000 words on the importance of keeping John Cena strong last week, but I will say that he feels like he has a new coat of paint on since the draft due to those losses. Crowds aren't booing him like they used to.
The Miz's renaissance has been a joy to watch. He's firing at all cylinders, especially in the ring. Ever since his spirited exchange with Daniel Bryan on Talking Smack, Miz has stepped his game up inside the ropes. His promo work has been top notch.
While some may disagree here, I like the direction of the Dolph Ziggler character. The passion he showed on Tuesday night during his promo wouldn't have felt the same if he was following the 50/50 booking plan. It really feels like the character is at a crossroads, which is exciting.
Raw con: The roster has zero depth. This is the tag division on Raw: The New Day, Gallows and Anderson, The Shining Stars, Enzo and Cass, and now Cesaro and Sheamus. You're telling me Sami Zayn and Neville can't be added to the mix here?
This is the women's division: Charlotte, Sasha Banks, Bayley, Dana Brooke, Nia Jax, and Alicia Fox.
SmackDown con: The roster has zero depth. This past Tuesday, The Ascension won their first match since December of 2014.
Viktor and Konnor celebrated like it was 1999.
Raw pro: Squash matches! Who doesn't love a good Braun Strowman scream?
Raw con: A Squash match…When Bo Dallas is involved.
SmackDown pro: The titles feel important. The central issues on SmackDown don't revolve around the GMs and their "talent." Becoming champion, or holding onto a title is the motivating factor for almost everyone on the roster.
Yes, Daniel Bryan and The Miz have had their on-screen issues, but that story eventually led us to a title vs. career match at No Mercy between Miz and Ziggler.
Becky Lynch deserves credit for making the ultra-thin women's division feel like they're fighting for a big prize. Heath Slater and Rhyno also don't have a lot of guys to work with in the tag division, but they're the most over tag team in the entire division. When they drop the titles, it's going to feel like a big deal.
Styles has made the WWE World title feel like the focal point of the show, which is exactly what a professional wrestling show should focus on.
For example, when Styles was looking for a tag partner to face Ambrose and Cena two weeks ago, Baron Corbin declined AJ's offer, but made it a point to say that he'll be coming for his championship. Little touches like that make the title important.
Raw con: The Universal title is just a prop for Stephanie and Foley to play with, while the other titles are just there. Kevin Owens is the WWE Universal champion, but he's feuding with Seth Rollins about HHH, not the title.
Foley makes a best out of seven series between Sheamus and Cesaro that ends in a tie (which was supposed to be a mathematical impossibility!), so his solution is to form a tag team between the two and give them a future shot at the tag titles.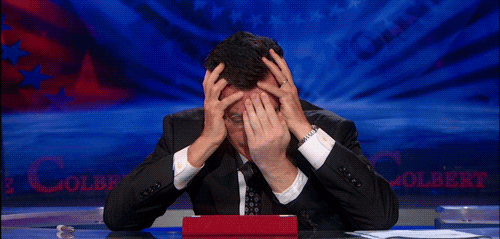 Reminder: Demolition's tag team title record is 478 days. Monday night's show marked the 400th day of the New Day's title reign, so yeah, they're not dropping the straps anytime soon.
Charlotte feels like the most well booked champion on Raw, but she's probably going to lose the title to Sasha at Hell in a Cell because it's in Banks' hometown of Boston.
(That match really should be in the cell. It's time to give the women a chance to work inside the "demonic" structure.)
Hopefully Roman Reigns can give the U.S. title some of the steam back that it had when Cena held it last year. This feud with Rusev is running out of gas very quickly.
The cruiserweight title is still too new to get worked up about, but as I said above, it would be really beneficial to have a T.J. Perkins match open an episode of Raw.
SmackDown pro: McMahon appearances are kept to a minimum. Shane O' Mac feels like an afterthought, which is a good thing. He only appears when he has to and doesn't dominate the screen when he's sharing it with talent. Let's revisit this paragraph when his feud with Brock Lesnar heats back up.
Raw con: McMahon appearances dominate the show. Dude…Stephanie did it again. She just had to be scripted in a way that emasculated Foley to a point where he seemed worthless. This was designed to build sympathy for Foley and give Stephanie heat for treating him like poop, but instead he came off like a (expletive deleted) moron, while she engulfed the TV with turn-the-channel heat.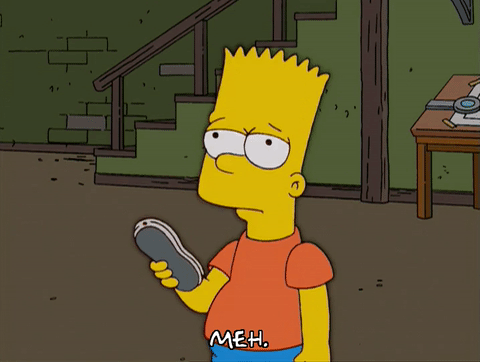 SmackDown con: Trying to get too cute with storytelling. On paper, I'm sure the Orton-Wyatt segments from this past Tuesday looked great, but the final product was just too wacky to take seriously.
Orton is a veteran, which means in storyline he should have just stayed in the ring until Wyatt showed his face. Instead we got segments like this all night:
American Alpha is another example. The Usos "took out" Chad Gable by injuring his knee, which knocked AA out of the tag team title tournament and put Gable "on the shelf" for weeks. In the Usos next two encounters with AA, Gable's leg was once again attacked and they ended up losing both of the contests.
Now, wins and losses aren't supposed to matter, but these losses are killing Alpha's momentum. Why not save AA's return until after the tag title match at No Mercy when they can beat down the Usos?
Was Raw better than SmackDown this week?
(Hell nah GIF)
Time to "Go Home"
– Line of the week: "Go redesign, rebuild, and reclaim your couch," Kevin Owens to Seth Rollins.
– I freaked out when I saw T.J. Perkins' entrance for the first time at Clash of the Champions. The music is awesome and the graphics on the stage are unique (even though a heath bar should appear instead of the words "Max Health," The Roommate though that was his name).
– Sometimes you don't need words to be funny:
– Mick Foley is on my TV way too much, he's been doing a fine job (which is impressive considering the amount of material he has to remember on Mondays), but he doesn't need to be involved in every backstage segment.
– Why was Sheamus wearing a WrestleMania 32 hoodie on Monday?
– Why was he using the thumb holes?
– Dean Ambrose and Dana Brooke both need some practice on banging their head off of the top turnbuckle.
– Who has a better move set: Kevin Owens or AJ Styles?
– One SmackDown pro that I failed to mention above is "Talking Smack." It's a great avenue for guys or gals to elevate their characters in a free flowing environment. Just look at the boost The Miz got from being on there. Cena's promo on this week's episode was simply fantastic.
– Watching Luke Gallows "run" cracks me up on a weekly basis.
– Can we go back in time when the Curt Hawkins promos were just text?
– Did the Usos hit up H&M before their match on SmackDown?
– If WWE buys the TNA tape library, I can't wait to binge watch on X-Division matches from 2003-07.
Twitter: @ScottDargis