If you were one of the few people who tuned into Raw on Monday night instead of Monday Night Football, you witnessed another mediocre edition of the WWE's flagship show.
The three hours didn't drag as badly as last week, but at times the show's cringe-worthy writing made it easy to flip over and watch Antonio Brown twerk his way to another incredible night in fantasy football.
Now, not every segment was as bad as David Otunga's commentary though. Some of the show was actually very good. The main event between Roman Reigns and Kevin Owens is worth seeking out if you decided to take your eyeballs to a different channel. While you're searching for that match, you should also find the Highlight Reel segment between Sami Zayn and the subject of my main story this week, Chris Jericho.
Drinking It In
When Jericho returned on the first Raw of 2016, he rehashed his infamous promo with The Rock from his initial WWE debut in 1999, which was the beginning of a theme.
Over the next couple of weeks, Y2J seemingly felt out of place on the roster. Some wondered if he was intentionally playing an old wrestler who was out of touch because week after week Jericho would talk about himself as though he was one of the top guys on the roster, even though he had fallen from that pedestal due to the number of pedestrian runs he had in the last four years.
Remember his lackluster feud with Bray Wyatt?
His tussle with Ziggler for the MITB briefcase?
What about his loss to Fandango at WrestleMania 29?
Or his feud with Ryback? (I totally forgot that this is how Jericho was written off of TV in 2013.)
When Jericho would come back after a hiatus, it would be cool for one week or two and then he would fade away to the mid-card. The guy still worked his ass off, but his shtick felt dated.
After an impressive showing in this year's Royal Rumble, Jericho tagged and then feuded with the vanilla babyface version of AJ Styles. It was the first time since 2012 that Jericho worked as a heel, but his impact still felt minimal. The Lite-Brite jacket certainly didn't help, nor did his lack of in-ring chemistry with Styles. Y2J looked a step slow, which is perfectly acceptable for a 26-year veteran of the business, but it's not acceptable when he's working in a coveted WrestleMania spot.
After his feud with Styles finally ended, Jericho moved on to a wacky series of matches with Dean Ambrose that culminated with the forgettable Asylum match. Besides Mitch the plant, this feud appeared to help no one, but it was actually the turning point for Jericho. Ambrose "destroyed" the G.O.A.T's light-up jacket, so Jericho started wearing a ridiculous scarf to the ring. It seemed so stupid at first, but it was actually a sign that Y2J was evolving.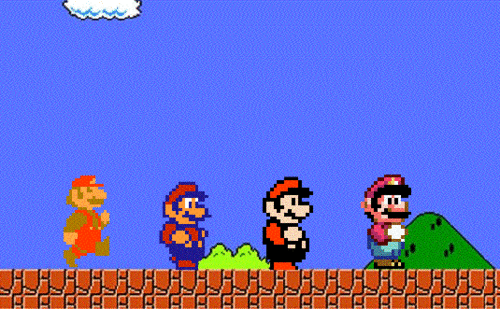 Not only did Jericho end up getting the scarf over, he has somehow managed to:
Produce a "stupid idiot" chant.
Give Tom Phillips 698126 different names.
Get the word "it" over to a point where the crowd pops heavily for it every week.
Once again become one of the best performers on the roster.
Instead of groaning when his music hits, I now can't wait for Jericho to come onto my TV every Monday night. His facial expressions were absolutely hilarious this week and his promo with Zayn were the best 5-8 minutes of the entire episode. (Zayn should be commended here as well; he bounced back-and-forth with Jericho perfectly.)
This version of Jericho is essentially a fusion of his two best characters: The longhaired goofball from WCW and the serious heel from his 2008 run. You could see a change begin to take place with Jericho when he started interacting with Kevin Owens. It was in those segments that Jericho found his new voice and slowly started turning it up to an 11.
Jericho also has total control of the live crowd. He understands the little tricks needed to get someone cheered, which can be very difficult to do in 2016. The seed that he's planting by calling Owens "my best friend" is pure brilliance. When Owens eventually turns on him, he's going to be a white hot babyface and Owens is going to be a mega heel.
The guy is a wrestling genius. I shouldn't have doubted him. Now excuse me while I drink the gift of Jericho.
CWC Preview
If you haven't watched the Cruiserweight Classic, you should stop reading this column and quickly binge all of the episodes on the WWE Network. You know how much the network costs.
This genius creation by HHH is down to the final four. The semifinals, Gran Metalik vs. Zack Sabre Jr. and Kota Ibushi vs. T.J.Perkins and final match will air during a live two-hour special on the network. If these three matches follow the pattern that the rest of the tournament has set, we're in store for a tremendous night of professional wrestling.
Metalik vs. Sabre Jr. is a really interesting match. Sabre Jr. is a mat-based wizard, while Metalik works a high-flying luchador style. Ibushi and Perkins could easily put on the best match of the entire tournament.
So who's going to win the tournament? It's not going to be Sabre Jr. because he has no intention to sign with WWE. Metalik and Perkins have signed with the company and will appear in the cruiserweight division on Raw.
That leaves Ibushi, who would be a lock to win the tournament if he signed a deal with the WWE, but he's remained coy about his immediate future. Unlike Sabre Jr. who has flat out said that he won't be signing, Ibushi has teased that he doesn't plan on signing, but seemed to purposefully leave the door open.
It doesn't seem like a good idea to introduce the cruiserweights on Raw without the inaugural CWC champion in the mix, so unless Ibushi signs a deal, or has already signed a deal, either Metalik or Perkins is going to leave Wednesday night with the gigantic trophy.
My pick is Perkins. He is a clean cut kid with a nice backstory and a unique move set that will easily get over in front of bigger crowds.
The live special could very well be the best live in-ring matches we see all year from the WWE.
Which show was better this week?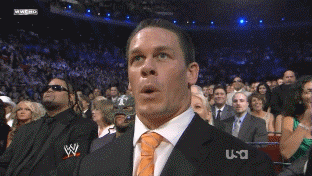 This question was answered during the opening promo on Tuesday night.
Time to "Go Home"
– I really enjoyed Backlash. All of the matches were given time to breathe and even Kane vs. Bray Wyatt was enjoyable.
– Congrats to AJ Styles for becoming the first man to ever win the NWA, IWGP and WWE championships.
– Is there any doubt that he's the best wrestler on the planet right now?
– You could really feel the passion from John Cena and Dean Ambrose in their promos this week.
– I love this new look for the Usos. They feel like a fresh tag team, especially with their new vicious move set.
– WTF is going on with Randy Orton? Does he have a concussion or not? I can't imagine the company would let him physically perform with a concussion, but Dave Meltzer reported that he didn't work with Wyatt at Backlash due to lingering concussion symptoms.
– This is the best Nia Jax has looked. I loved her aggression and the hair-swinging spot into the barricade looked wicked. The spear through the dasher wall got a nice reaction from the crowd.
– Best sign from this week "The eater of pinfalls"
– I'm really happy for Becky Lynch. The company booked her like crap for months and she's finally going to get a chance to shine with the title, which btw looks much better than Raw's.
– For the love of God, Clash of Champions better be the end of The New Day vs. Gallows and Anderson.
– If Gallows and Anderson don't win the tag titles at COC, can they please be shipped over to SmackDown in a trade for the Usos?
– I think Jack Swagger's promo on SmackDown was worse than Titus' from a few weeks back.
– This is my reaction to The Miz's current run: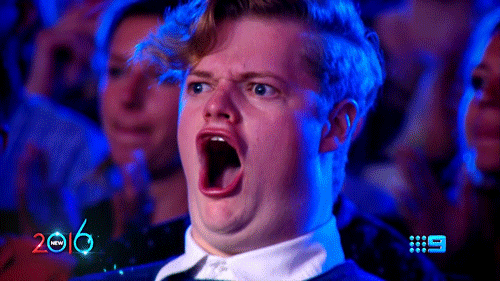 – If Foley and Rollins are going to have a talk, does that mean Rollins is out of the main event at COC? Maybe the winner of Zayn-Jericho should get the opportunity to face Owens for the title.
– I was shocked at how well the crowd reacted to Dana Brooke slapping Charlotte. The current Raw women's champion has been playing the dick mentor role to a T, but is anyone really clamoring to see a Dana Brooke face turn? Charlotte can't exactly carry someone through a match at this point.
– So the foreigner Rusev returns, costs Reigns a chance to wrestle for the championship, beats him up after the match and gets cheered? I think it's time to turn Reigns heel.
– When will Rhyno turn on Slater?
– Roderick Strong in NXT? SIGN ME UP
– Yes, this graphic really aired during SmackDown: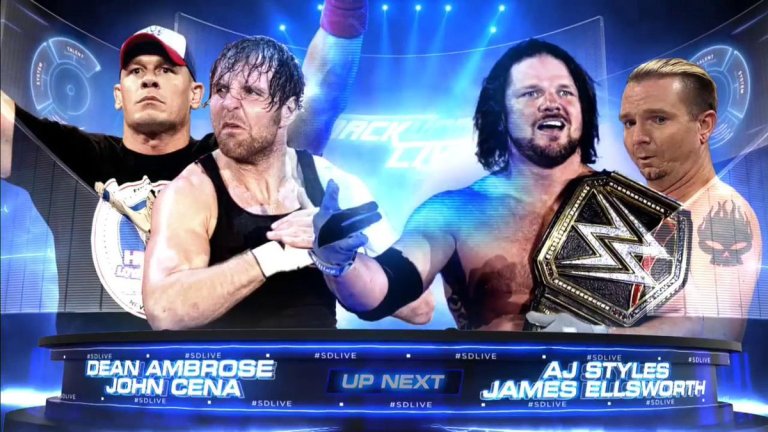 What a time to be alive.
Follow me on Twitter: @ScottDargis