The first brand specific Pay-Per-View since the draft will take place this Sunday, but before I preview the glorified episode of SmackDown that's entitled Backlash, let's dive into a recent trend that's been taking the WWE by storm.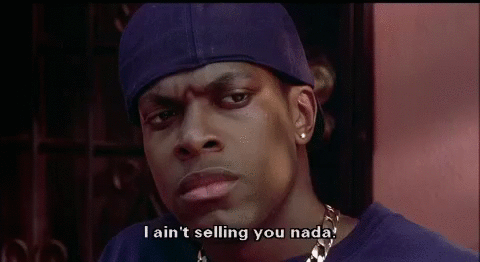 The concept of selling an injury seemed non-existent in WWE's world of professional wrestling. Let's travel back to April, when Rusev beat the crap out of Kalisto on the final set of TV tapings before their U.S. title match at Extreme Rules.
Instead of selling the "rib injury" he suffered at the hands of Mr. Lana, Kalisto did his lucha entrance thing and acted as though he was 100 percent. It wasn't until midway through the match when Kalisto finally sold an injury that played into the finish.
As a fan, Kalisto's entrance infuriated me. Why should I care about the buildup for any match when I know the participants are going to act like they're in perfect condition? Also, Kalisto sold a back injury during the match instead of a rib injury.
According to Bryan Alvarez of the Wrestling Observer, Vince wanted to make sure that everyone who paid for a ticket would see everyone at "full health," which meant that Kalisto had to do his entrance so the 15 kids in the crowd who cared about him would get excited.
It's a ridiculous line of thinking considering WWE is supposed to be in the storytelling business, but this is Vince McMahon we're talking about.
Well I don't know what has gotten into the company over the past couple of weeks, but we've seen a total 180 in terms of injuries being sold before, during, and after matches. Perhaps the recent string of legit injuries made the creative team push the line between reality and fantasy.
Likely considering the amount of "shoot" style promos we've seen recently.
Or maybe someone bought Vince a subscription to New Japan World. Unlikely, but it really makes me want a YouTube series of Mr.McMahon watching matches like this: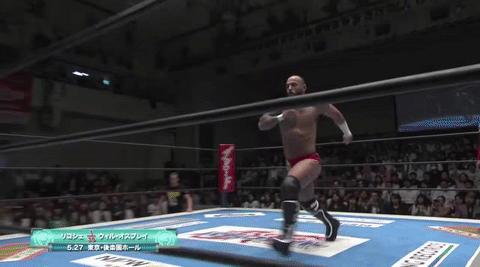 Whatever the case, the in-ring product now has a much more realistic feel. Raw's main event between Kevin Owens and Sami Zayn used an "injury" that was sustained by Zayn as the climax. As Zayn tried to run across the ring to deliver his Helluva Kick finisher, his ankle "gave out" and it left him vulnerable for a superkick-powerbomb combination finish.
This wasn't the first time Zayn has shown his world-class selling ability recently. Two weeks ago he worked most of his match against Seth Rollins on a "bum" ankle after "injuring" it during a springboard spot. He modified his move set and made every step that he took on the ankle look painful.
(Zayn should probably watch out, because Dolph Ziggler was once known as the king of selling.)
Hell, Cesaro and Sheamus are using an injury angle to drive the main story in their best out of seven series. In the second match between the two, Sheamus back body dropped Cesaro into the new ring post.
The Uppercut Man sold the injury like a million bucks and then came out on Monday with Kinesio-tape all over his lower back. Sheamus "targeted" the injured area and then laid Ceasro out with a Brogue Kick to take a 3-0 lead.
The best example of this new philosophy, IMO, comes to us from the world of NXT-CWC. Johnny Gargano's knee was "ravaged" in his loss to The Revival at NXT Takeover: Brooklyn II and then three days later he faced T.J. Perkins in the second round of the Cruiserweight Classic.
Gargano's injury from Takeover played into the finish as Perkins forced Gargano to tapout due to a kneebar (this was a tremendous match). Here's the real beauty to this scenario, the CWC match between Perkins and Gargano was taped weeks before the Takeover special, so the writers came up with this idea well in advance and executed it to perfection.
On SmackDown this week the Usos turned heel after their 45 second loss to American Alpha in the tag team tournament. They beat down Gable and Jordan after the match and targeted Gable's leg. The crowd responded nicely and it set up a grudge match for the titles at No Mercy.
Pro wrestling 101 everybody.
We'll see how long this new attitude towards selling lasts because ish like this changes after Vince sneezes the wrong way.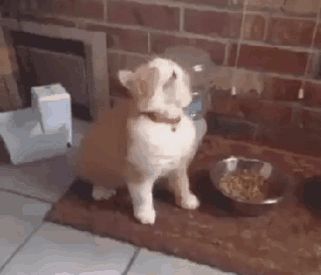 Backlash Preview
Intercontinental Championship match: The Miz (C) vs. Dolph Ziggler
So in a month Dolph Ziggler goes from wrestling Dean Ambrose for the WWE World title at SummerSlam to defending Daniel Bryan's honor against The Miz. A dirty win by Miz makes the most sense for everyone involved. There's no reason to take the IC title off of Miz at this point and another loss for Ziggler will push him towards a potential heel turn.
The Usos vs. Hype Bros (Winner faces Heath Slater/Rhyno, or Slyno, in the SmackDown Tag Team Tournament finals)
I was a big fan of the Usos heel turn on Tuesday night. The beat down on American Alpha looked great and you could feel the passion in their promo with Renee. The Hype Bros have proven that they belong on the main roster, but they shouldn't go over here.
The Usos vs. Slater/Rhyno
Note: If Heath Slater and Rhyno win the titles, Slater will "become" a member of the SmackDown roster.
Time for me to give credit where credit is due, the booking of Heath Slater has been wonderful. The crowd has taken to The One Man Band and has made him feel like a star, which has rubbed off on Rhyno. Seriously, go back and listen to the reaction Rhyno got this week when he set up for the Gore.
Having said all of that, Slater and Rhyno should not win the titles. The Usos heel turn was pushed as the biggest storyline on Tuesday night and in order to accelerate their new attitude, they should steal a victory over one of the biggest fan favorites in the company right now. Plus, there's a future match against Alpha down the road that will have a little extra punch.
Six Pack Challenge to crown the first SmackDown Women's Champion
I seriously have no idea who to pick in this match. Becky Lynch appears to be the favorite, which is exactly why she won't win it. Carmella and Nikki should spin off into their own program after the match. Perhaps Carmella gets eliminated and then costs Bella Twin 1…
That leaves Naomi, Alexa Bliss (or like on Tuesday Alexa Miss) and Natalya. I like Alexa, but she isn't quite ready to be the face of the SD women's division. Naomi's entrance and new move set is impressive, but she can't feel the glow when a microphone is in her hands.
By process of elimination, Natalya is the only person left. She hasn't been lighting the world on fire by during this heel run, but is still capable of putting on good matches with greener talent. If this new women's title is going to get over, it has to happen in the ring.
With just six matches announced for the card, I'm expecting this to get a ton of time.
Kane will destroy some random local talent or jobber
Randy Orton vs. Bray Wyatt
The promos leading up to this match have ranged from very good (Orton last week, Bray this week) to wtf (Orton this week), but I'm expecting the physicality to be off of the charts. Wyatt has some of the best looking offense in the company and we all know how smooth Mr. RKO is.
Bray could really use a win here, maybe Luke Harper returns to lend him a hand? Whatever the case, the finish shouldn't be clean, because this feud should carry over to No Mercy in October. Thinking Wyatt wins here.
WWE World Heavyweight Championship match: Dean Ambrose (C) vs. AJ Styles
Ambrose has been on a cold streak lately with his in-ring performances. Idk if he's trying to be extra cautious to avoid an injury because he doesn't want to jeopardize his spot by missing time, or if he's just burned out and going through the motions, but it's hard to remember the last time Ambrose looked impressive in a singles match that didn't have Rollins in it.
That pattern should change on Sunday against Styles, who is the best performer in the world at this current moment in time. Styles should walk out of Richmond, Virginia as the only man to ever win the IWGP, NWA, and WWE world title, but we could be in for a screwy finish that leads to a stipulation match between the two for the title at No Mercy.
In Ambrose's promo this week, he dropped a line about taking his opponents to places they've never been before, which makes me wonder if we'll get another Asylum match.
Which show was better this week?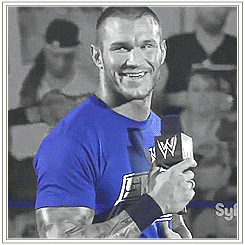 SD Live wasn't even that good this week and it was still easily better than the bizzaro Raw from Monday. Everything on the show that didn't involve Kevin Owens, Sami Zayn, Chris Jericho, Mick Foley, or Seth Rollins was atrocious.
Time to "Go Home"
– People are going to be upset with me about this, but it's time to break up The New Day. Their segments have been way more miss than hit lately and there's nowhere for the act to go from here.
– Which segment was worse? Sasha's announcement or the Old Day?
– It's closer than you think.
– Seth Rollins is going to be a white-hot babyface. His up-tempo style is easy for the crowd to get behind and his offense is just so crisp. I'm a bit surprised he's going to continue using the pedigree. It would be awesome if he put his own spin on the move a la The Angel's Wings.
– It's a shame this isn't Rollins' new theme because it's so damn good.
– It was not exactly the best seven days for Big Cass. Guy went from the Universal title picture to a loss at the hands of The Shining Stars.
– Am I the only one who prefers the SmackDown set over Raw's?
– I can't believe Bo Dallas had the best squash match on Monday.
– Can anyone explain to me why Sin Cara needed to be protected via countout finish against Braun Strowman?
– Remember when Vince wanted Strowman to be the Undertaker's Wrestlemania opponent?
– I don't want to totally crap on the guy because his look could take him far in the industry, but he needs to be able to sell much, much better at this point. I'm still laughing at the head scissors spot from Monday.
– So Bayley beats Charlotte, but Sasha gets the title match at Clash of Champions? Makes sense.
– I LOVED the quick finish to the Alpha-Usos match. Surprise finishes like that will keep the crowd on their toes. It's so easy to just sit back and not care about a good chunk of matches due to the amount of near falls.
– David Otunga needs to drink some of Dean Ambrose's coffee, maybe then he'd actually be worth listening to.
– This Darren Young-Titus O'Neil feud is never going to end is it?
– The cruiserweight division can't get to Raw quick enough. If you're not watching the CWC for some reason, please change that and watch it right now. It's easily my favorite show every week.
– Ambrose's promo in the final segment of SD was amaaaaazzzzzinggg.
– Almost as ammmaaaaazzzinnngggg as Kevin Owens' new shirt.
Follow me on Twitter: @ScottDargis