So let's get this straight; Finn Balor becomes the first WWE Universal champion, but he's forced to relinquish the title due to a torn labrum. A tournament is held to determine the next champion. Seth Rollins, the company's silver boy Roman Reigns, Vince's new favorite toy Big Cass and one of the indy darlings HHH brought to the biggest company in the land, Kevin Owens, all won matches on Raw last week in order to qualify for a Fatal-Four Way title match.
Before we dive into the fallout from Raw, let's take a moment to appreciate the guys who are currently in the main event picture because it's quite the unique group:
– Dean Ambrose the current WWE Champion; established himself on the independent scene before signing a developmental deal in 2011.
– AJ Styles was Mr. TNA for the better part of 2002-2013. Two-time IWGP champion, leader of the Bullet Club. Signed in January of this year.
– Seth Rollins was better known as Tyler Black during his run on the independents, which included a stint as the ROH world champion. Rollins was the first NXT champion.
– Finn Balor or Prince Devitt. He's a three-time IWGP junior heavyweight champion, first leader of the Bullet Club and longest reigning NXT champion in history. Balor was an instrumental part in getting NXT over as more than just WWE's developmental brand.
– John Cena aka John Cena Sucks.
– Brock Lesnar. Dude is just a freak.
– Randy Orton. Mr. RKO was in the same developmental class as Brock Lesnar.
– Roman Reigns, better known as pet project of Vince McMahon. Reigns had no prior experience before signing a deal with WWE in 2010.
And after the finish to Monday night's final segment, Kevin Owens can officially join this exclusive list.
Or maybe not…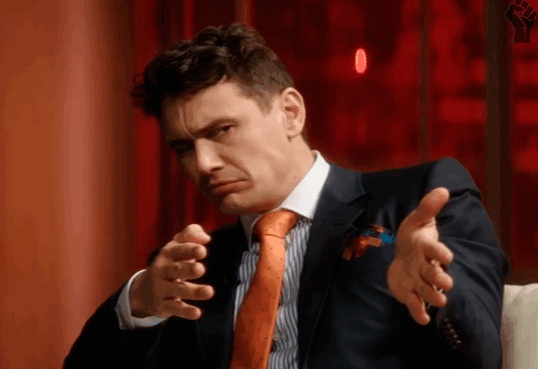 These Crossroads Are Painted Red
There are two ways to view Owens' surprising title win. You're either OK with HHH's involvement, or you're annoyed with Super Suit Hunter for killing Reigns and Rollins with pedigrees.
Let's examine the latter first:
It's easy to frame the conclusion to Monday's main event as Hunter thrusting himself into the spotlight for the first time since WrestleMania season, while immediately placing Owens and the Universal title in the background. HHH's reputation for getting himself over at the expense of others is notorious. Sure he's calmed down since putting on the suit and transforming into the Godfather of NXT, but if you're a long-time fan, you've witnessed Hunter exterminate someone's momentum.
When Hunter snuck into the ringside area during the main event and hit a pedigree on Reigns, the crowd roared with approval because it indicated the end of Roman's chances to walk out of Houston with the title.
Hunter then "turned" on his golden boy, which is something that had been speculated on for months (HHH's original WrestleMania opponent was heavily rumored to be Rollins), but instead of turning Rollins babyface in the moment, the crowd roared with approval when Hunter crushed him with his finishing move. In fairness, the crowd immediately realized Owens was about to win the title and based off of the reaction KO received when his entrance music hit, it's exactly what the crowd in Houston wanted to see.
It was easy to leave the show thinking HHH had ascended to the top babyface role on Raw. The post-match stare down between Hunter-Foley/Stephanie sure made it seem like we're getting an angle where face Hunter challenges the authority of a tweener authority figure in Foley and heel Stephanie. It pains me to say this, but we could very well witness an angle where the McMahon's will once again play chess with the full-time members of the roster acting as their pawns.
Yes, let out a collective sigh because you know this is a very realistic scenario.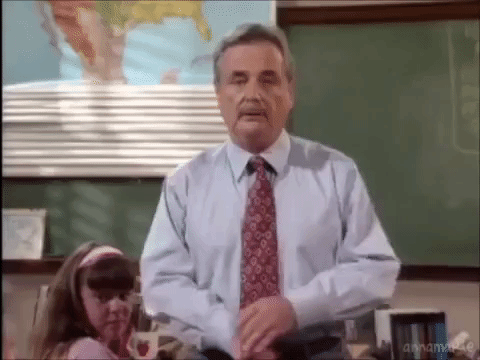 If you're OK with HHH's assistance, here's the other way you can look at the finish to Monday night, which I promise is a lot more satisfying.
Someone with the appearance of Kevin Owens isn't exactly Vince's prototypical champion. He has a heavy build; he's barely six feet tall and has the look of a stereotypical pro wrestler. The list of recent world champions look nothing like Owens (Ambrose, Rollins, Reigns, HHH, Sheamus, Lesnar, Cena, Orton, Punk, Del Rio). In fact, the last world champion to have a similar build to Owens was Mankind, whose last title reign ended before the turn of the century. So right off of the bat, we should be thrilled that someone who looks like Owens is walking around with the most important prop in the company.
According to Dave Meltzer of the Wrestling Observer, Owens was rumored to face Balor for the Universal title at Hell in the Cell in October, which would then lead to a triple threat at Survivor Series between Balor, Owens and Jericho. The odds of those matches closing the show are about as good as Amin Elhassan apologizing for his ridiculous comment about Kevin Owens' son.
Let's imagine a world where Balor's right labrum is still intact. He'd probably face Rollins in a rematch at Clash of Champions. HHH could easily interfere in a similar way to what he did on Monday night and help Finn retain the title. Balor would then spin off to face Owens at HIAC, while Rollins would headline the show against HHH in a cell match. Owens would be a formidable opponent for Balor, but it's highly unlikely that he was going to walk out of HIAC or Survivor Series with the title.
In this scenario, Owens would stay in his spot in the upper mid-card with no sign of upward trajectory. It's a fine spot to be in, but there would be serious risk of Owens becoming stale, until he eventually had a breakthrough moment similar to Punk's pipebomb, which is always what I thought would happen because he's just too talented to stay out of the main event picture.
Due to Balor's injury, Reigns' mistake outside of the ring and the lack of main event depth on the Raw roster, Owens was given the big red ball made of leather. The company hasn't been afraid to give Owens extended time with the microphone and he's one of the best in-ring performers in the world, which is the recipe needed for success in 2016. He can cut a compelling 15-minute promo to open the show and close it with an exciting 20-minute match.
K.O. also recently stated that he wouldn't be in the WWE without Hunter, which is a perfect apple for the creative team to bite on. The line between reality and fantasy is so blurred at this point that it's impossible to see. Owens can easily cut a promo next Monday and give credit to Hunter, while thanking himself for being in the position to capitalize on Balor's injury, which is a legitimate claim. Hell, Hunter can even come out, cut a short promo (I know it's a pipedream) and then introduce Owens as his protégé. Maybe this angle will evolve into an NXT stable led by Hunter.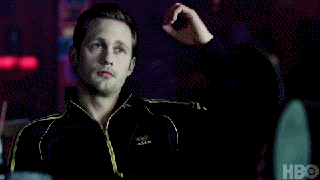 I listened to Bryan Alvarez complain this week that Owens couldn't have possibly dreamed of winning the title this way. Honestly does it matter? Owens didn't appear to be on his way to the main event picture anytime soon and felt like he was quickly becoming the most underutilized guy on the roster. Now he's the champion of the company's flagship show.
Time to "Go Home"
-So according to Daniel Bryan, he and The Miz are no longer allowed to have interaction on WWE programming because their "Talking Smack" segment became a major talking point. We should all be worried that "Talking Smack" might be toned down to avoid a situation like this from happening in the future.
– If you can properly explain the point of Stephanie-Heyman's segment, I'll send you a box of Booty O's.
– I never considered how awesome the New Day and Bayley would be as unit until I saw them together. Now I want to see them together every week.
– Does Apollo Crews now have a spelling gimmick?
– Outside of AJ Styles, Heath Slater has been the best booked character on WWE programming. He hit another home run on Tuesday night with the trailer segment.
– Rhyno should carry a package of crackers and a can of cheese to the ring.
– Before Rhyno Gored one of the Head Bangers he said "come on you son of a bitch," which was probably due to the giant cut he received above his left eye when he was waffled by a stiff elbow.
– The jobber who faced Nia Jax on Monday was very audible when she told Nia "that hurt" after taking a shoulder in the corner.
– "The face that runs the place" has already gotten old.
– AJ Styles wearing Cena's headband has not.
– Carmella's beat down on Nikki Bella looked excellent.
– The rest of the Smackdown women's division though…..
– I love these new ring posts. Cesaro and Sheamus came up with a creative spot that should play into their best of seven series and Styles found a way to use it in his match vs. Crews. I expect the cruiserweights to use the platform on top of the posts when they debut on Raw.
– Hey, that was a pretty good promo from Randy Orton!
– Braun Strowman screaming at the beginning of his entrance always cracks me up.
– Will this Titus vs. Darren Young feud ever end?
– When Charlotte and Dana Brooke finally split up, I hope she ends up paired with Anderson and Gallows. Really liked what I saw from those three.
– I couldn't believe Mike Cole actually called the Liontamer by its proper name.
– Jericho vs. Owens for the title would be glorious.
– But not as glorious as the CWC has been.
Twitter: @ScottDargis