I'd like to start off by thanking everyone for all their hard work in getting to this point. Just like JoJo, I know we all lost faith in ARB at times, but in the end, we were also going to stay faithful to the only true winner of this "competition."
But seriously, how many of you were sitting there before ARB's letter to JoJo saying, "She's gonna be Robby." It's OK, you can raise your hands. I know my faith wavered. The fiancee had already sold her property on ARB Island and moved into Robby's condo in producer village.
Congrats everyone. We did it.
MVP
Like there was any choice other than Aaron Rodgers' brother for this.
Look, there's a 75 percent chance this relationship is PR orchestrated and 17 percent chance he's already cheated on her, but who cares — it's a freakin' fake reality show about falling in love amid 30 other dudes in less time than it takes to get a U.S. passport. The only real challenger to ARB was Luke and we already covered why the producers wanted him out. Plus, for all the talk about ARB being fake or his act being an orchestrated plot to land on TV, did anyone ever actually buy a single thing Robby was saying? The dude basically read a bunch of Hallmark cards to JoJo for the past three weeks and suddenly he was the perfect guy.
The real question is how and when ARB will pop up on our TVs next. He's probably not going to be in the Bachelor Extended Universe any time soon. Will he be the 17th guy on a college football pregame show this fall? Will he end up on QVC pitching his special line of diet products in the middle of the afternoon? He better figure out something. Fake relationships don't pay for themselves.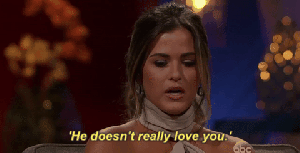 Post-show blues
It might've been the fact that I had to watch three hours straight of ARB and Co., but dear lord, he was as stiff as it gets on After the Final Rose. It was like watching a bad press conference for the quarterback on a 3-11 team trying to to hold on to his job for dear life after a three-INT, 5-for-21 performance.
Maybe it was the nature of live TV, but for a guy who seemed to charm everyone's pants off (except JoJo's mom) all season long, he was boring and totally unconvincing. "We can only focus on what we can control."
Dude, you're talking about your future wife, not a football game. Try to sound like a human being.
Robby will be fine
Cut the crocodile tears, you two-shirt-wearing, fake-hair-having dweeb. Robby didn't care about marrying JoJo any more than ARB did. He was just more willing to do whatever the producers asked of him. And how come we just completely moved on from the whole "breaking up with the ex to go on the show" storyline when Robby met the family? The Brothers JoJo basically tried to bare-knuckle box Ben last season, but Robby gets a free pass.
I do appreciate how hard he tried to convince everyone that he truly cared about JoJo, even bringing the nervous energy to the aftershow. I can't wait until he ends up as a red carpet correspondent for the TV Guide channel at the Golden Globes and we can all remember the brief seven minutes where he was relevant.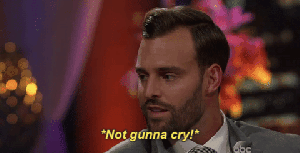 Family no drama
The only thing that was a bigger letdown than Luke not being in the finale was JoJo's family. Her mom yelling at JoJo during the "did Jordan ask permission" segment was the only entertaining part. We got ZERO brothers-guys interaction. Her sister literally never said a word. Her parents just kept saying trust issues like they were singing along to Drake. I expected fireworks! Or at least mom downing a bottle of Moet while telling ARB he'll never be as good as Ben.
Instead, we got some weird phone call where ARB asked for permission via speakerphone, a terrible hat … thing … and whatever the hell that was between JoJo and her brothers during the Robby date.
(Side note: I asked the fiancee how she would've reacted if I asked her parents for permission via FaceTime. Her response:
"I would've been so upset with you. I would've been so unbelievably upset because mom doesn't know how to do it.")
Relationship goals
I was going to put this in the random notes section, but I thought it deserved its own section:
There was NOTHING wrong with what ARB told JoJo after kayaking to that beach. How is he supposed to know that he wants to marry her after 3 months of her dating 28 other dudes? Basically, he was at the place you should be after three months when you're really head over heals for the woman. You know you want to be with her. You know there's no one else for you. But marriage? C'mon, man.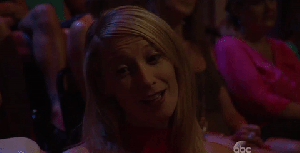 Fiancee's closing thoughts
Because I know the 17 people that read this come here for mostly for the fiancee's thoughts, here are her best quotes/moments from last night's finale:
"Those are disgustingly ugly rings. Like that is the ugliest f****** ring I've ever seen." – on Robby's ring
"What does he do? What. Does. He. Do?!" – on Robby
"Why does he always do the double-shirt thing?"
Random notes
WTF was with that weird Chad interjection into the middle of the aftershow?

Just kidding, please make him the Bachelor. I'd write this recap twice a week every week if you do.

How did Neil Lane land this gig? Did the main producer get a deal on his engagement ring like 15 years ago and now they have some lifetime contract with this dude? Does he ever give them rings that don't like they got rejected by Jared?
Ben is so TV ready at all times. That dude is the worst and the best.
Seriously ARB — who thought those hats were a good idea?
I think Robby dresses like the physical manifestation of the Internet's opinion of Florida.
Robby's hair is not real. I'm sorry. It's not real. The dude went swimming in the ocean and got out of the water looking like it never even moved. I'm calling major-league BS.
LOOSE LEAF PAPER, ROBBY? REALLY?!
Quotes of the week
Finally, the closing moment almost went to JoJo's mom, but I think this quote from the fiancee sums this entire season up perfectly
"She disgusts me. This whole thing disgusts me.
(three-second pause)
Doesn't mean I'm not watching another season."
It's been real, folks. I'm out!