Battleground feels like it took place about five years ago doesn't it?
Sure, there were some excellent moments on Sunday's Pay-Per-View: Bayley's debut, a Match of the Year candidate from Kevin Owens and Sami Zayn, Bob Backlund vs. his shirt, an incredible promo from Enzo and a triple threat title match with the former members of The Shield, but Monday's Raw and Tuesday's SmackDown were more important shows because we finally got to see the post-draft changes that have been rumored for months.
Well there is a leader in the clubhouse after week one and second place isn't close at all. Raw was easily the superior show.
Some angry person just said out loud "well of course you stupid idiot, just look at the rosters." Yes, the balance of talent is unfairly tilted towards Raw, but it was the new presentation elements that really made the show feel fresh.
The opening shot of Mike Cole, Corey Graves and Coach II at the new announce position (on the left hand side of the stage) set the tone for the night. There were new camera shots (Balor's entrance looked beautiful as well as the overhead shot that was used before the second Fatal-Four Way), live interviews before and after matches, a new set that looked like the SummerSlam set from 2012/13, a new graphics package, fresh matchups and the return of squash matches!
From the short opening promo from Stephanie and Foley to the final three-count, Monday's Raw was paced incredibly well. Not every week is going to be this smooth, but there's so much talent on the roster that there really shouldn't be any down time, unless The New Day's promos continue to run too long.
I didn't get the same feeling of excitement when the entire SmackDown locker room was standing on the ring apron during Shane and Daniel Bryan's opening promo. The lack of talent on the roster was quickly exposed after the first five names were announced for the six-pack challenge later in the night.
After AJ Styles, John Cena, Bray Wyatt, Dolph Ziggler and Baron Corbin walked to the back, the rest of the roster stayed in the ring for a battle royal to determine the final participant in the main event. The cat's reaction below is an accurate depiction of my reaction when the battle royal started.
The final four participants battle royal were: Mr. Lucha Thing, Zack Ryder (without his Sting '92 gear), Apollo Crews and Kane…
It became quickly apparent that SmackDown needs one or two more mid to upper-mid card guys. While it's nice to have Shelton Benjamin back in the fold, Kevin Owens and Cesaro would be a perfect fit for Tuesday nights.
The roster wasn't the only problem though. The new camera shots Shane McMahon "promised" on television turned out to be the old camera angle that was used for the original version of NXT. I found the "new" set to be very underwhelming and the commentary team of Mauro, JBL and Otunga is a major work in progress.
There are kinks that have to be worked out, but if SmackDown doesn't improve quickly, fans may gravitate towards Raw and pick and choose what they watch from SmackDown.Let's face it, watching another two hour show after seven hours of combined content on Sunday and Monday is a daunting task.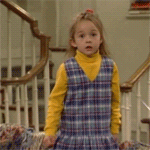 The Arrival
Six hundred and thirty-one days ago, Finn Balor made debut in NXT by coming to the aid of Hideo Itami. Balor went on to become the face of the WWE's developmental brand.  He broke Neville's record as the longest-reigning NXT champion by holding the title for 292 days before dropping it to Samoa Joe.
For those 631 days, the Internet Wrestling Community has tried to predict when Balor would make his main roster debut. Below are some samples of what was said on the Interwebs during that time:
"He's going to drop the title to Joe at NXT Takeover: London and then come up."
Nope.
"Just wait until Balor shows up in the Royal Rumble."
Hi AJ Styles.
"The Demon vs. The Undertaker at WrestleMania 32. #BookIt."
Pieces of Shane McMahon are still on the 45 yard line.
"Gallows and Anderson have arrived. It's time for the Balor Club."
Instead we have this…
When Joe became the first guy to defeat Balor's Demon persona, it was apparent that his time in NXT was coming to an end. All that was left was a dream match with Shinsuke Nakamura, who went over Balor clean in the middle of the ring. There was nothing left for Balor to do in NXT.
He was positioned as the leader of the next wave of talent by HHH, but many wondered how Vince would treat Balor on the main roster. After all, he's billed at 190 pounds and we all know the affection Mr. McMahon has for gigantic dudes.
Balor was "selected" ahead of Brock Lesnar and Roman Reigns (exhibit A and B of giant guys Vince loves), but there were still plenty of reasons to be skeptical about how he would be presented on the flagship show.
After the first Raw of the post-draft era, the IWC can be rest assured that Balor is going to be treated just fine. Not only did he pin Rusev clean in the middle to qualify for the main event, he later pinned Roman CLEAN IN THE EFFING MIDDLE.
No ref bumps, no distractions from Anderson and Gallows and certainly no Pokemon Go antics from R-Truth. Just a slingblade, a drop kick of death and a Coup de Grace.
Typically Pittsburgh is one of the worst wrestling crowds in the country due to their noise level, but on Monday night they made Finn Balor feel like a superstar, which is exactly what needed to happen.
Stealing the spotlight
There have been plenty of times when Dolph Ziggler was extremely over. His Money in the Bank cash-in on the 2013 post-WrestleMania edition of Raw is a legendary moment. He scored the winning pinfall in the huge main event of the 2014 Survivor Series PPV. He's one of the best in-ring performers in the company, but it feels like his time as a main event player, at least with this current character, has passed.
Every time that Ziggler was given a push, it was immediately countered with a negative force. He either lost momentum due to injury (concussion that cost him the title in 2013) or bad booking by creative (remember his the Kiss me Arse match vs. Sheamus? Or the awful stretch of television he had with Lana that ultimately went nowhere?).
After his win at Survivor Series in 2014, Ziggler has slowly tumbled down the mid-card.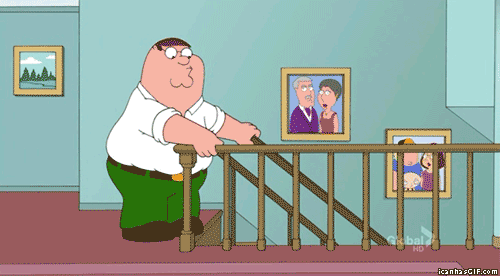 So on Tuesday night when he hit Styles with a superkick, it seemed like a transitional spot for Styles to kick out of, but instead the ref's hand slapped three. It was more shocking, IMO, than Balor pinning Reigns clean on Raw. Ziggler has no momentum at all. He's coming off of a cold feud against Baron Corbin that lasted forever and he just admitted on the Draft Central show that he "hasn't been stealing the show lately."
I'm sure Ambrose and Ziggler will put on a fine match at SS, but Corbin or Crews would have been a better choice than Ziggler unless we're about to see a big makeover for the "Show Off."
Which show was better this week?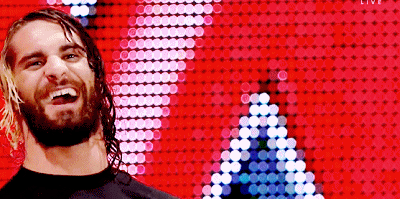 Time to "Go Home"
– What an incredible match by Sasha Banks and Charlotte. This was the match that the division needed last year to really get the Women's Revolution's off of the ground. The action was solid throughout and there were spots that really grabbed the audience's attention (Sasha's suicide dive, Charlotte's moonsault from the top rope to the floor, the Eddie Guerrero tribute from Sasha and the final sequence). While it was a bit shocking to see Sasha win the title before SummerSlam, it was still a special moment and gets my pick for Match of the Week.
– At first I cringed when Foley announced that the name of the new title on Raw is going to be the WWE Universal championship, but by the end of the show I actually found myself liking it. It has a nice ring to it.
– Roman Reigns has been pinned clean in three out of his last four matches. Don't do drugs kids.
– I couldn't tell if Randy Orton was legit hurt or just selling his shoulder after Miz threw him to the outside. Well done Mr. Orton.
– Neville has officially entered bathroom break territory. Please just put him against some cruiserweights ASAP.
– Curtis Axel's face was crushed by Neville's Red Arrow.
– Nia Jax really should be using the jackknife powerbomb as her finisher. It looks way more devastating than her leg drop.
– Ryder was a botch machine this week.
– The Pokemon Go angle with the Golden Truth was pretty damn funny. The conclusion to the night long angle was pretty satisfying and it sets up a program with the Shining Stars.
– That was a nice reaction for Heath Slater, he's starting to get over.
– Why the hell is Rhyno on SmackDown?
– Eva Marie's new entrance is awesome, such a smart decision to send her out there without a live mic and it generated some serious heat.
– Fandango responds to Orton's comment from Battleground:
– The jobber who faced Braun Strowman is my hero.
– Alexa Bliss has improved so much, her reaction to Eva Marie's ridiculous entrance made me laugh out loud.
– Styles' live reaction to Anderson and Gallows being drafted was similar to everyone else who was watching live:
Twitter: @ScottDargis