The 2016 WWE Draft felt like the most important show the company has put on in recent memory, so it seemed like the perfect time to bust out the ol' running blog shtick and recap everything that happened on the first Tuesday edition of SmackDown Live as it happened, or at least when I watched it on DVR.
– The show kicked off right away with Daniel Bryan's music as he and Shane McMahon made their way out from the back. Stephanie and Mick Foley were already standing behind the Raw podium. Foley counters Bryan's yes chant by getting a cheap pop of his own.
– Stephanie cutting off Foley and announcing the first pick was a smart way to start tension between the two.
1st Round
Raw: Seth Rollins
SmackDown: Dean Ambrose
Raw: Charlotte
SmackDown: AJ Styles
Raw: Finn Balor
Instant reaction: Stunned Balor would go before Brock, Reigns, Cena, Orton and the New Day. It's a great way to establish "The Demon" as one of the future top stars of Raw, especially with the tag team that was drafted to Raw later in the night. I was also a bit surprised that Charlotte went this high, but it's great for the women's division. Rollins, Ambrose and Styles placement all made logical sense.
– Cool guy Shane makes sure to drop the "crossfit Jesus" nickname for Rollins, but he stumbled on the line, which allowed Stephanie to get in one of her patented cheap shots.
– How many shirts does Shane sweat through in a day? Over/under is 4.5. I'm going over.
John Cena vs. Luke Gallows
– Enzo and Cass come out to join Cena. Normal shtick by Enzo, Cass tells The Club they are SAWFT.
– Gallows dominated all of the action during the commercial break in the small screen, which was a neat idea that I hope the WWE continues to use. IndyCar, F1 and NASCAR use a similar concept during their commercial breaks because the action doesn't stop. The transition back from break was a hell of a lot smoother than it usually is.
-The Club, Enzo and Big Cass stood on the apron and then got in the ring. Styles and Anderson ran at Enzo and Cass, but were dumped to the outside. Cena hit the FU and pinned Gallows.
– You can always tell where a guy is on the roster by the amount of FUs he kicks out of during a match.
2nd Round
Raw: Roman Reigns
SmackDown: John Cena
Raw: Brock Lesnar
SmackDown: Randy Orton
Raw: The New Day
Instant reaction: Oh no, this means we're totally getting an Orton- Cena feud again aren't we? Even though they'll square off again at some point, I will say it's nice to have the possibility of some Cena-Orton vs. American Alpha tag matches down the road. Those would be very beneficial for Jordan and Gable. Don't forget, Cena-Orton have some really good in-ring chemistry as tag partners.
A WrestleMania 31 rematch between Rollins-Lesnar-Reigns is going to be pretty damn fun. Lesnar was apparently sloted to be drafted in the first set of picks, but after news of the second failed test was reported on Tuesday, he was dropped down to the eighth overall pick. When Roman returns at Battleground, he's going to get booed back to Pensacola.
Darren Young & Zack Ryder vs. The Miz & Rusev
– Lawler on Young and Backlund: "It's the bland leading the bland." #DamnJerry
– Love the live ticker. Not only does it add to the presentation of the show, but it's also an easy opportunity to sell ad space.
– "We want Backlund" chants from the crowd, SmackDown is so much better live.
– After Rusev and Ryder were taken out of the equation, Backlund instructed Young to apply the Crossface Chicken Wing, which is exactly what he did. The Miz taps out.
– The crowd popped huge for the Crossface Chicken Wing, but the fact this spot was given away on SmackDown should tell you Mr. No Days Off ain't winning the title on Sunday.
Xavier Woods vs. Bray Wyatt
– This new version of Bray's Uranage (rock bottom type move) looks vicious.
– I really like the direction Bray Wyatt is heading in. The way he connected his crab walk into the Sister Abigail needs to be done way more often. It looked incredibly smooth.
– Xavier Woods has also really improved. Even though his knee to the head of Bray wasn't good, his offense as a whole has looked much better lately. Woods' reaction to seeing Bray after doing a front flip was A+.
Kane vs. Kevin Owens
– Big pop for K.O. who immediately bitches about not being drafted yet when he walks out from the back.
The match never starts because Sami Zayn attacks Owens on the ramp. The two fight into the ring and Owens catches Zayn with a superkick. Owens then feeds Zayn to Kane and orders him to chokeslam Zayn, but instead Kane grabs Owens and hits a double chokeslam.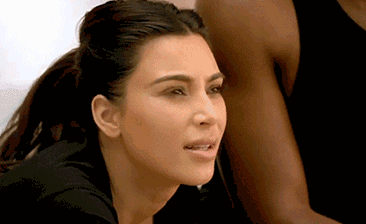 3rd Round
Raw: Sami Zayn
SmackDown: Bray Wyatt
Raw: Sasha Banks
SmackDown: Becky Lynch
Raw: Chris Jericho
Instant reaction: I agree with Lawler, why did Stephanie pick Zayn after he was just laid out by Kane? Him and Owens look like total geeks here. It's a smart decision to split Sasha and Becky; Lynch makes perfect sense on SmackDown. Even though we know Bryan didn't actually make that pick, if this was a shoot, it would be totally believable for him to take the Lass Kicker. Bray Wyatt has the opportunity to be a main event player on SmackDown.
– Top Superstars available graphic is another good idea. Big Show somehow made the list. Good call Easy Ed.
Charlotte & Dana Brooke vs. Sasha Banks
– HOLY SH!T what a clothesline by Dana to Sasha.
– Charlotte tags in as Sasha hits the Banks' Statement to Dana, hits the Natural Selection and pins Sasha.
– So Nia Jax is going to be Sasha's surprise partner on Sunday right?
4th Round
Raw: Rusev w. Lana
SmackDown: The Miz w. Maryse
Raw: Kevin Owens
SmackDown: Baron Corbin
Raw: Enzo & Big Cass
Instant reaction: Really surprised that Zayn and Owens ended up on the same show, Battleground felt like the right time for their feud to end for the time being. It's ridiculous that Owens went this low. It really shows what the company thinks of him right now. Cole called Corbin a future WWE champion, expect him to get a big push right away. With the IC and U.S. champions going to opposite shows, it's pretty safe to assume that both will retain on Sunday.   
– Certified GM line by Foley was actually funny, but damn does Stephanie have to say the catch phrase for every person that's drafted to Raw? I get it, she's a heel and should be acting this way, but it's so effing annoying to hear her say something after every pick. This isn't something new, she always feels the need to say someone's catch phrase whenever they start to gain some steam.
Chris Jericho vs. Cesaro
– Y2J with a top-rope frankensteiner!
– Mauro's call of Cesaro's uppercut party sequence is just the best.
– Felt like both of these guys were going through the motions and looked tired. The pace was a bit slow, which is typical for at 2016 Jericho match, but the finishing sequence was great. Cesaro went for a spinning springboard uppercut off of the second rope and Jericho countered it into a Codebreaker for the win.
– "DON'T SCREW ME," Jericho to the ref after getting the win.
– When we come back from break, Becky Lynch and Natalya are being separated on the outside of the ring by numerous officials.
5th Round
Raw – Gallows and Anderson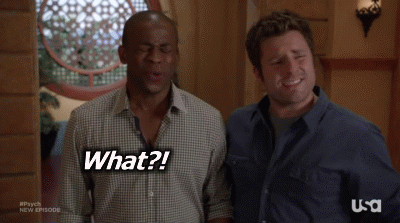 SmackDown – American Alpha
Raw – Big Show
SmackDown – Dolph Ziggler
Raw – Nia Jax
Instant reaction: Pour one out for The Club. It feels way too soon to break up Styles-Anderson-Gallows. They were just starting to hit their stride on the mic, but the Balor Club on Raw is a nice consolation prize. The pop for American Alpha was unexpected. People are going to complain about Nia Jax, but she'll be fine if she doesn't get overexposed in the ring.   
– Great idea from The Roommate: "They should have had cameras in the Performance Center to get the reaction of the NXT guys that get drafted.
– Turns out they had the entire NXT roster gathered for a viewing party at the PC, but for some stupid reason, it wasn't shown during the broadcast:
– Fun fact: Tom Phillips is listed at 6'0." Seth Rollins is listed at 6'1." When Phillips interviewed Rollins, Seth looked like he was about 6'5."
6th round
Raw: Neville
Smackdown: Natalya
Raw: Cesaro
SmackDown: Alberto Del Rio
Raw: Sheamus
Instant reaction: The best of the rest. I'm looking forward to Alberto Del Rio on SmackDown. He still has another main event run in him. With the return of the cruiserweight division on Raw, Neville was a logical choice here. Cesaro going this low is a joke and he should have been on SmackDown, which he mentioned later on during one of the most honest promos you'll ever see.
Seth Rollins vs. Dean Ambrose
– Ambrose back-body drops Rollins into the timekeeper's area.
– Weak superkick by Rollins, almost totally whiffed.
– After a big clothesline by Ambrose out of the corner, the action really picks up. Seth counters Dean's elbow from the top rope with a bucklebomb. Ambrose gets out of the way before the frog splash and gets a great near fall with a cradle.
– Rollins pokes Ambrose in the eye and goes for the pedigree. Ambrose back-body drops him over the top rope. Suicide dive by Ambrose. Elbow off of the top to Rollins. This is getting really good; already better than their match on Raw.
– Ambrose goes up to the top rope again. Rollins runs up and hits a superplex off of the top to Amrbose. He goes for the Falcon Arrow, but Ambrose counters into the Dirty Deeds for the win. Great finish, the crowd popped huge for the pin.
– Shane and Bryan come down to celebrate with Ambrose. Mike Cole and Coach II run down the main matches at Battleground and we go off of the air with a hard sell to the Network where 30 more picks are going to be made.
Overall I thought the show was disappointing. The pacing of the draft segments felt a bit quick and it felt like Shane, Bryan, Foley and Stephanie were reading off of a spoiler list. I was shocked at the lack of backstage reactions to the picks. Even though the rosters were predetermined, most of the talent had no idea where they were going to be drafted, which means we would have seen genuine reactions.
Even though the wrestling was pretty good tonight, I thought there was a bit too much of it. I was surprised at the lack of promo time for guys after they were picked. It's one of the few times that I wish a show would have been three hours…
Raw easily "won" this draft. The roster for WWE's flagship show is incredibly deep and there is something for everyone (Rollins-Reigns, Brock, deep mid-card, perhaps too deep, Charlotte, The New Day, cruisierweight division). The main even scene on SmackDown is pretty solid (Cena-Styles-Ambrose-Orton-Wyatt) and American Alpha is going to make an immediate impact, but it definitely seems like the company was scared about driving viewers exclusively to Tuesday nights, so they decided to beef up the three hour monster on Mondays.
Twitter: @ScottDargis
Some tidbits from the after show on the Network
– Man Cesaro really let it all out in that promo. He was justifiably ticked at the decision creative made and vented in a way that felt incredibly refreshing.
– Corey Graves wonders if The Club has just expanded. Hmm…..
– I'm surprised at the amount of cursing on the Network.
– Booker T on fans booing Roman Reigns: "They hate him."
– I'm beginning to really like the Backlund/Young paring.
– Why is Mojo JoJo interrupting Bob Backlund?
– Thought Graves had excellent analysis about Apollo Crews. "He got lost in the shuffle a bit with guys like Enzo and Cass."
– Funny backstage bit with The Social Outcasts. Bo Dallas was drafted to Raw by himself, but Axel and Slater thought they were on Raw as well. Axel ended up being picked by Raw, but Slater is a free agent.
– Alexa Bliss, Mojo Rawley and Carmella are coming to the main roster on the SmackDown brand. The Hype Bros. are here baby.
– The two new commentary teams are:
Raw: Michael Cole, Corey Graves, Byron Saxton
SmackDown: Mauro Ranallo, JBL, David Otunga
– Mauro is going to have his work cut out for him. Hopefully JBL kicks it up a notch, because he's been awful lately.
– And now you're number one contender for the worst promo of the year: