If you're a wrestling fan, chances are you're currently in a state of delirium because right now we're in the middle of an incredible stretch of shows/news.
– A dream match between Shinsuke Nakamura vs. Finn Balor on NXT this past Wednesday.
– The debut of the Cruiserweight Classic.
– Brock Lesnar popped by USADA on Friday for failing a drug test in late June.
– The announcement of the GMs for Raw and SmackDown.
– The beginning of New Japan Pro Wrestling's G1 tournament.
– A WWE title match between Seth Rollins and Dean Ambrose on Raw.
– The 2016 WWE Draft on Tuesday's SmackDown Live.
– The Battleground Pay-Per-View this Sunday.
What a time to be alive.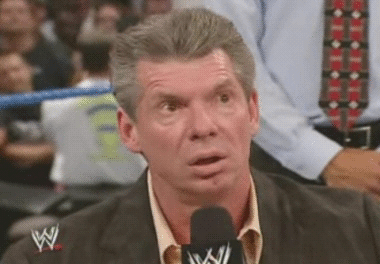 On top of the craziness, the WWE actually released some rules for the draft over the weekend:
Those are nice, but which two lucky humans were going to get "picked" by Stephanie and Shane to become the general managers of both Raw and SmackDown Live?
We didn't have to wait long on Monday night to get an answer.
YES, YES
Late last week, rumors of Daniel Bryan becoming the GM for SmackDown surfaced on the Internet and sure enough those rumors became reality when Shane introduced Bryan in the opening segment.
Before the crowd went wild for Bryan, Stephanie introduced her general manager: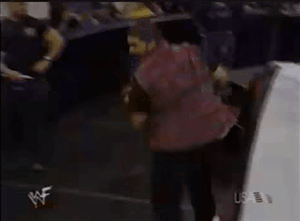 It wasn't a surprise to see Foley announced as Raw's GM, but it was a bit underwhelming IMO. With the ultimate babyface GM on SmackDown, it was surprising not to see another heel authority figure with Stephanie (HI ERIC BISCHOFF).
Despite creative's best efforts to create a rivalry between Bryan and Foley, Mick just doesn't feel like he's going to be a permanent figure on Raw. His exit may have been foreshadowed when Shane told Foley that he needed to watch out during their backstage segment.
On a more positive note, it's great to see Bryan back in the world of professional wrestling. When Bryan gave his emotional goodbye a few months ago, it was fair to wonder if we would ever see him again on WWE programming. He wasn't ready to retire and openly discussed how painful it was to be around professional wrestling when he found out that he could no longer compete.
Now he's back in a big way. His commentary work with Mauro Ranallo on the Cruiserweight Classic was wonderful and he's going to excel in his role as the SmackDown GM.
Up in the Air
Raw signed off on Monday night with Rollins holding the WWE title on the ramp after Stephanie announced him the winner of the match, but the road to that moment was a bit off course to say the least.
The match itself between Rollins and Ambrose was solid and really picked up towards the end. The crowd really bought the near fall after Rollins hit the pedigree, but the actual finish of the match was so odd that I can't even explain it, so just watch this clip:
I found the finish strange because it was clearly done to drive viewers to tonight's SmackDown Live, but there's a little thing called the draft that's taking place. Fans are already going to tune in, so why did we need to have such a confusing finish? It just felt unnecessary.
It made sense that Stephanie would announce Seth as the winner because creative could create a situation where Steph comes out on Tuesday night, picks Seth first, but then the title is given back to Ambrose after Shane drafts The Dude to SmackDown.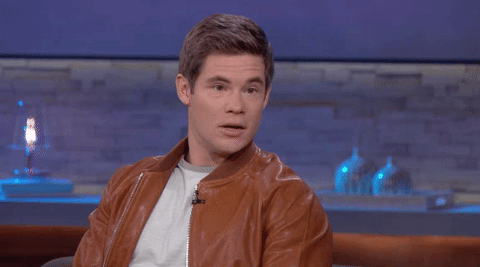 Instead Ambrose was given the title back in a segment that was shot after the show that ended on the Network. For some reason, Mike Cole wasn't given the instructions to drive people to the Network after Raw went off of the air, so if you didn't have the livestream of the Network up at 11:06, you would have had no idea that Ambrose was given the title back.
The two will have a rematch for the title at the draft, which is perfectly justifiable, but the fact that the conclusion to the main event wasn't shown on TV or promoted correctly is beyond ridiculous. Why not save the announcement for the beginning of SmackDown and then announce the rematch in the opening segment to create a hook for the end of the show?
Walking on the Sky With a Micsaber
Enzo Amore might very well be the best talker in the entire WWE right now, but his shtick had become a bit underwhelming. He has been constantly repeating lines that he used in NXT. I know that he needs to re-use some of these lines because there's a good chunk of people who watch WWE, but don't tune into NXT.
But man 'Zo was on a stretch where he went from boneless chicken tenders, to ZERO DIMES, to 3.14 time to eat your pie. Amore's greatest hits playlist was on repeat, but then he added a new track to it on Monday, which was much needed:
Cena playing dumb was a real waste. There was an opportunity there for the Dr. of Thuganomics to make his return and spit some lines about The Club, but alas it was not to be.
Match Results
Sami Zayn & Cesaro beat Chris Jericho & Kevin Owens after Zayn pinned Jericho with a small package.
Darren Young pinned Alberto Del Rio after The Miz tried to distract Young, but it backfired.
The Club & The Wyatts beat The New Day, John Cena, Enzo & Big Cass thanks to a Styles Clash to Enzo. The Clash always looks excellent when it's hit on a smaller guy. This was the Match of the Night.
Baron Corbin pinned Sin Cara in two minutes after the End of Days.
Sasha Banks & Becky Lynch beat Dana Brooke & Charlotte by DQ after Natalya came down to the ring and attacked Becky. Dana and Charlotte laid out Sasha after the match.
Rusev & Sheamus defeated Zack Ryder and Sheamus when Rusev forced Ziggler to submit to The Accolade.
Seth Rollins was awarded the WWE title after a controversial finish with Dean Ambrose.
Time to "Go Home"
– Stephanie just casually threw out a bombshell during the opening promo. The cruiserweight division is coming back and it's going to be exclusively on Raw. Does this mean that the guys who have been signed from the CWC are coming up as opposed to going to NXT? (Besides Kota Ibushi, NXT needs him with the raid that's about to take place.)
– Does the Golden Truth or The Ascension have a lower probability of being drafted during the SmackDown Live broadcast?
– Foley totally forgot one of his lines during the opening promo and had to ask Stephanie what he needed to say next.
– The standoff between Big Cass and Braun Stroman actually made me want to see that match.
– Until you remember how green Stroman is in the ring.
– I love how Anderson is getting his #hotasianwife over. The crowd responds every time he brings her up.
– Enzo's shoe closet must be insane.
– There was a bit of tension teased between AJ Styles and Bray Wyatt during the 12-man tag. It was very subtle.
– Your weekly reminder that Kevin Owens steals every segment that he's in:
– The Shield triple threat is obviously the highlight of Battleground, but I personally can't wait to see Zayn vs. Owens. These two are likely going to get split up at the draft, so you would have to imagine that there will be an extra level of intensity during their brawl.
– Bayley has to be Sasha's mystery partner right?
– The empty arena promo from Rollins was…interesting. It was a cool shot and felt different, which is always nice, but I found the setting to be distracting. It took away from the impact of Rollins' promo.
– On the other hand, Ambrose's camera promo was fantastic. I wish he would do more promos like this because it fits his character so well. I just hope the next time he cuts a promo like this a different filter is used because this one looked SO fake.
– How fake?
– Faker than Taylor Swift.
Twitter: @ScottDargis