With the WWE Draft coming up next week, there was still quite a bit that needed to be set in place as Monday Night Raw rolled into The Motor City.
For weeks we've had guest appearances from former GM characters such as Teddy Long, Corporate Glenn, John "People Power" Laurinaitis, Corporate Glenn again and Vickie Guerrero, but those were nothing more than comedic relief spots.
We all knew Shane and Stephanie would be running at least one of the shows, but the real question was, will someone ever figure out where Mewtwo is located? There has to be only one of him in the entire world right?
Yes I had to squeeze a Pokemon Go joke in somewhere, why not it do it right off of the top?
Anyways, the real question was would someone else actually get the opportunity to step in an run the other show while the two McMahon kids bickered on the other?
Throughout the entire episode of Raw I was hoping that we would hear this:
Sadly "I'M BACK AND BETTER THAN EVER" didn't play over the speaker system at the Joe Louis Arena, but we did hear an emphatic promo from Dean Ambrose after a funny Daily Show like segment hosted by Seth Rollins.
We saw the beginning of Darren Young becoming great (again?) and a new finisher from Kevin Owens.
We saw The New Day and the Wyatts copy the Hardys fight at the Wyatt's compound, while The Club talked about practice.
And to close we saw a weak segment from Vince McMahon that gave us the answer we were looking for, but sadly we should have known the answer all along.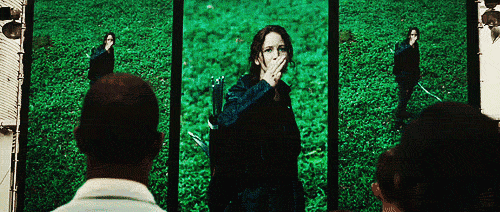 The kids aren't alright 
So Shane is getting the keys to the Corvette (Smackdown), while Stephanie is getting the keys to the Escalade (Raw).

With ratings for Raw steadily declining, the WWE turned to the McMahons, specifically Vince, to pop the rating. I understood why Vince needed to come out and make the dreaded announcement, but it didn't need to be a 15 minute closing segment without any surprises.
I was shocked that Mick Foley, Daniel Bryan, The Anonymous Raw GM or the ghost of Jack Tunney didn't make an appearance during the final segment just to tease the possibility that Shane and Stephanie weren't going to be running each show, but instead Vince made the announcement and then said he wanted to see legit competition between the brands before taking a cheap shot at Roman Reigns for cheating.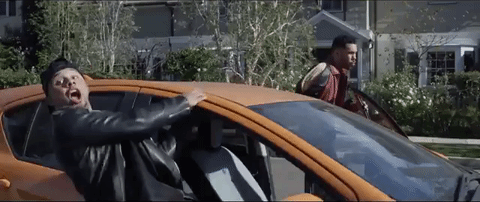 So now that Shane and Stephanie are the "commissioner" of each show, Vince is making them each pick a GM to "run the day-to-day" operations. They'll have to make their decision next week, which means there's still time for surprises, including the return of HHH to television.
The power duo of Shane and Bischoff against Stephanie and HHH would be pretty sweet. You'd have the WCW link between Shane and Bischoff, while The Authority would be back in power on Raw.
This makes too much sense, which means it's not going to happen.
New Day avoids deletion
Last week "The Final Deletion" match between Broken Matt Hardy and Jeff Hardy became the talk of the internet due to its ridiculousness, but also due to its originality. Wrestling fans love when something new comes along that actually has some impact (pun intended) and that's exactly what the Hardys delivered in their epic "final" encounter.
The New Day and Wyatts were reportedly huge fans of the Hardy's creation and decided to create their own version. They say imitation is the greatest form of flattery, so that Hardys should be thrilled at what they've created, because on Monday we were treated to one of the more intriguing Wyatt segments we've seen.
But that doesn't mean it was anywhere near as good as the Final Deletion match. I wasn't a fan of the filter that was used during the segment and the random cuts to the faces of the Wyatt's took away from the action.
I was surprised to see that Bray didn't "capture" Xavier and take him away from Big E and Kofi, but after the way the segment ended, it's seems likely that Big E and Kofi will admit that Xavier was right about taking the Wyatt's serious, which could lead to a more aggressive side of The New Day when the two teams square off at Battleground.
Ambrose gets real
The highlight, IMO, of Amrbose's run as the champ has been this rambling promo that he's busted out on commentary as he tries to fill the gaps in between the relentless questions from JBL and Cole. The Dude can really squeeze in quite a few words when he gets going and that's exactly what he did on Monday night, but this time he had a microphone and said it in the middle of the ring.
After Rollins aired his hilarious "Rollins Report" video, Ambrose went off on an incredible tirade about why we shouldn't expect him to drop the title any time soon.
It feels like we're beginning to see the evolution of the Dean Ambrose character. His comedy level has subsided at the correct time because he was becoming staler than Apollo Crews and now he feels like a legit main event player.
And oh yeah! Next week we're getting Ambrose vs. Rollins for the title and it could be the last time that Rollins and Ambrose face each other for a while because I think it seems likely that Rollins and Reigns will go to one show, while Ambrose heads to the other.
Twitter: @ScottDargis
Match Results
– Darren Young becomes the number one contender for the IC title by winning a 20-man battle royal. Apollo Crews and Baron Corbin eliminated each other, which allowed Young to pick up the win.
– Sheamus pinned Zack Ryder clean in four minutes after hitting the Brogue Kick. WTH was this? After the match Rusev comes out, puts Ryder in The Accolade and accepts Broski's challenge for the U.S. title at Battleground.
– Breezango beat the Lucha Dragons CLEAN after TYLER BREEZE hit a package super kick–Hi Will Ospray– to Kalisto.
– Kevin Owens pinned Cesaro clean in the middle after hitting a TKO like neckbreaker.
Quick rant alert: I LOVE that guys are getting multiple finishers now. AJ Styles has three, it looks like Owens now has two and Cesaro has the neutralizer and the swing/sharpshooter combo. In today's WWE, everyone needs to have a couple of legit finishers over so matches can become a bit more unpredictable.
– Titus O'Neil pins Heath Slater clean after hitting the Clash of the Titus.
– Enzo and Cass defeat Luke Gallows and Karl Anderson by DQ after Styles interferes. The Club was about to beat up Enzo when John Cena surprisingly showed up and made the save.
– Sasha Banks forced Dana Brooke to tap out to the Banks' Statement. After the match Charlotte said if Sasha can beat Dana again on Smackdown, she'll think about giving Banks a title match at Battleground.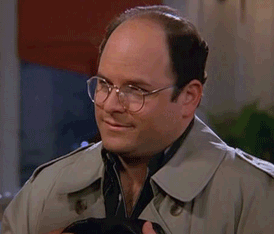 Time to "Go Home"
– Good job promoting Brock Lesnar's victory over Mark Hunt….
– Seriously does anyone care about Lesnar vs. Orton at SummerSlam? It has the potential to be a very good match, but after Lesnar's win over Hunt I don't see any reason for Brock to come back to the WWE. He's better off in the UFC at this stage of his career. There's unfinished business there. Outside of a dream match against Samoa Joe, there isn't much else left for Brock to do.
– Excellent job by creative in making us think that John Cena wasn't going to show up. He got a HUGE cheer without any boos, which is a rarity.
– Cena is a nut. This guy flew from Los Angeles to Detroit just for a two minute run-in.
– Kudos to whoever made the "Not a good guy, not a bad guy…the suspended guy" graphic for Roman during the Rollins Report.
– The Club's promo roll continues. Looks like they've been practicing.
– It was nice to see Anderson and Gallows actually control a match. They've been downgraded to AJ flunkies and they could be so much more than that. They need to feel like a dangerous threat to really get The Club over as a group.
– Detroit got lit af for Enzo and Cass, would be a mistake to break them up.
– Whoever made the "Pokemon Go brought me here" with a photo of Brock's head attached to the body of Blastoise's body wins the sign of the night award.
– Owens is such a good heel. Requests that Sami Zayn be removed from commentary from his match and then tells him to keep walking up the ramp as the referees escorted Zayn out of the ring.
– The first neckbreaker Owens hit on Cesaro should have been his new finisher.
– Very good job by the commentary trio tonight.
Wait…
What?
Yes I know I can be ruthless when it comes to Mike Cole, JBL and Coach II, but I really like how they discussed the draft tonight. Not only did they put it over as a game-changing moment for the immediate future of the company, but they discussed draft picks as though it were a legitimate sports draft.
JBL and Cole went back and forth about why John Cena might not be a good first overall pick because he has so much going on outside of the company. During the battle royal, JBL noted that there could be some gems in the ring that could be selected in the later rounds.
There was intelligent draft banter all night and thus I feel the need to give the commentary team this gif: