Sometimes during the course of a television show, there will be a "window" episode. This is an episode that has a self-contained story that doesn't have any effect on the rest of the season.
With Monday Night Raw falling on the 4th of July, it seemed like we were headed for one of these episodes, especially after the 16-man Team USA vs. Team International elimination tag team match was announced.
Seriously, who did you think was going to win that?
Surprisingly though, plenty of feuds that are set to culminate at Battleground were actually advanced. There weren't any surprises on Monday – besides the return of Vickie Guerrero — but hey at least this episode wasn't a total waste.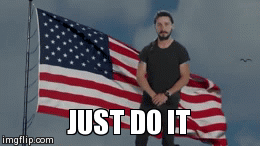 Like the Boss
It's been awhile since we've heard Sasha Banks deliver a live promo and boy has it been sorely missed on Raw. Charlotte did a nice job warming the crowd up for Banks, who came out and immediately proved why she's going to be a S.T.A.R.
The Boss just oozed confidence in this segment. Charlotte held her own because she's fantastic at countering words with her facial reactions. The smile she had on her face during Sasha's promo was just perfecto.
You know what was not perfect? Sasha's kick to Dana Brooke. Not sure what happened there, but anytime Mike Cole has to oversell a botch, you know it was bad.
Besides that little mishap, this was an excellent next step for their program and hopefully they'll get the opportunity to have a contract signing segment before their match at Battleground, just so we can see this again:
Smacktalker, skywalker
AJ Styles very well might be the best in-ring performer in the world, but when he finally signed with the WWE, it was fair to wonder if he would be able to hang on the microphone. Over his career, Styles' promo had improved, but it wasn't anywhere close to his ability in the ring.
Well I'm not sure what has happened over the last month or so, but Styles has been on fire with the stick. He's way more comfortable as a smarky heel than he was as a smiling babyface, which is in fairness the hardest role to play in 2016. His promo on Monday about beating up John Cena on holidays was simply splendid. It was so good that it woke up a dead crowd in Ohio.
It's amazing to think that when Styles walked into the door back in January that the "Powers That Be" thought Styles was a mid-card guy at best. He's been the company's MVP in the first half of 2016.
Realist guys in the room
Enzo and Cass coming out to help Cena was a nice callback to a story Enzo has told about how Cena helped establish the tag team.
For those who don't know, years ago Cena stopped at Full Sail University and made an appearance after an NXT taping for a segment with Damian Sandow. Cena asked for Enzo and Cass to come out during the segment because he saw the chemistry the two had backstage. Enzo had just debuted on NXT TV and wasn't linked to Cass, but it was clear to Cena that the two had something special and he wanted them to be in the ring with him.
Fast forward years later and now Enzo and Cass will team with Cena to face The Club at Battleground. It's a surprising move considering WWE's usual booking plan of having guys face off at three consecutive PPVs in singles matches, which seemed likely with Cena and Styles, but this is a nice change of pace. When Styles and Cena face off again in a singles match (likely at SummerSlam) it'll feel even more important.
USA, USA, USA
While it was no surprise to see Team USA defeat the Multinational Alliance, I was caught off guard a bit by seeing Zack Ryder get the final pinfall for the U.S. I just don't understand the booking of Ryder in general. I get that he's the lifelong fan that grew up in Long Island and is living his dream, but with the hot and cold booking he's received this year, it just seemed like a waste to give him the "main event" shine spot.
Why not give that final fall to Apollo Crews to continue his feud (gulp) with Sheamus?  Sometimes the WWE overlooks the simplest booking ideas.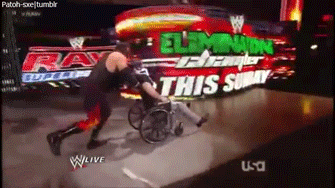 Match Results
Rusev successfully defended the U.S. title by making Titus O' Neil tap to The Accolade.
Enzo & Cass beat the Social Outcasts (who were dressed up as Minute Men) with the Badaboomshakalaka.
Dean Ambrose pinned The Miz clean in the middle after hitting the Dirty Deeds.
Seth Rollins pinned Dolph Ziggler after hitting the Pedigree. Easily Match of the Night.
Golden Truth pinned The Vaudevillians in a squash match.
Becky Lynch forced Summer Rae to tap out to the Disarmer.
Team America defeated the Multinational Alliance in a 16-man elimination tag match after Zack Ryder pinned Sheamus with the Rough Ryder.
Time to "Go Home"
– Seth Rollins' promo about how Roman Reigns is like everyone in the crowd because they take shortcuts was delivered perfectly. The crowd was initially cheering for Rollins and he flipped those cheers to boos. You can't ask for more than that from a heel.
– Rollins and Reigns are going to get drafted to the same show aren't they? With the way Rollins is ranting about Reigns it seems logical to extend their feud past Battleground.
– Xavier Woods finally spoke out about his fear of the Wyatt Family, which made logical sense considering the way the storyline has progressed between the two. As much as I'm against a transfixed gimmick, I have to applaud creative for the pace of this feud.
– So when the New Day head to the Wyatts' Compound, are we going to get footage like this?
– Vaudevillians got a jobber entrance and lost to Goldust and R-Truth in a minute. Life comes at you fast bro.
– The WWE finally produced a sponsorship plug that was actually funny.
– A lot of Enzo and Cass on this episode of Raw, which no one should mind, especially when Enzo is rocking those "Gym Red" Jordan 12s.
– An episode of Raw survived without Shane and Stephanie!
– This has to be the final match between Rusev and Titus right?
– LOVED seeing the red, white and blue ropes again. It's just the little things.
– This was actually said by Ziggler as he held a cell phone up to his ear: "Yeah mom I lost again, but I tried really hard."
– The food fight segment was super predictable, but still fun. Kevin Owens always finds a way to steal whatever segment he's in.
– Looks like Fandango really enjoyed the food fight.
Twitter: @ScottDargis