Instead of leading with a joke, a clever line or a gif, I figured I'd let Lance Storm set the tone for the opening paragraphs of this week's review:
A week ago Roman Reigns was officially suspended 30 days by the WWE for violating their Wellness Policy. Reigns addressed the suspension on Twitter by apologizing for his mistake, but the question going into Monday Night Raw was, would the WWE make it a point to discuss his absence from the show?
In the past the WWE would avoid mentioning a suspension at all costs. If a talent got popped for failing a drug test, they would drop whatever title they were holding at the time and then would be written off of TV for the length of their suspension, usually in some sort of injury angle.
The situation with Reigns was similar to the one Rob Van Dam faced in 2006 and the one Jeff Hardy faced in 2008 (even thought Hardy was suspended 60 days for his second offense) in that Reigns would be booked to drop the title via a clean pin. The major difference between RVD, Hardy, and Reigns is that the latter has been groomed to become the next face of the company.
And to make things even more complicated, Reigns was slotted into the main event of the next Pay-Per-View even though the WWE knew about the suspension two weeks before Money in the Bank. It felt like Roman's absence needed to be discussed on television because he was going to be absent during the entire build for Battleground.
So instead of avoiding the suspension on TV, Vince decided to have Rollins openly address Reigns' suspension in the opening minutes of Raw. It was surprising to hear Rollins "rip" Roman and even felt CM Punkish because of the tone Rollins used during his promo. Stephanie even got in a shot at Reigns (which felt like a shoot) saying that what happened to Reigns is an "embarrassment" to the company.
So now that Roman's vest of invincibility has been torn to shreds, what will happen at the draft and Battleground?
Reigns was rumored to become the head of Raw, while John Cena would take the same position on Smackdown, but now it's safe to assume that scenario is up in the air because it's going to be damn near impossible for him to come back and continue the quasi babyface character he was playing. The boos are going to pour down even harder than before and he might even face the dreaded steroid chant.
Reigns needs to be placed as the number one heel on whatever brand he winds up on in order to escalate the healing process, but there's only one man who can make that call and we know how stubborn Vince can be.
With the company strategically placing Reigns' suspension in between last week's Raw and Battleground, it is fair to wonder if Reigns will just get by with a slap on the wrist and quickly go back to his spot on the top of the card. Only time will tell.
Whew, got that out of my system. Now let's have some fun.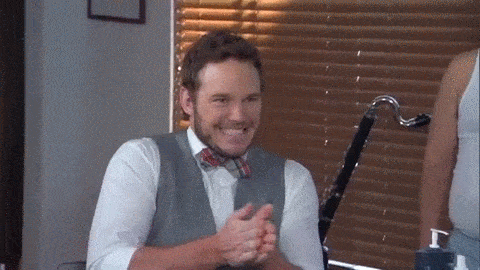 A Fatal-Five Way?
The main story on Monday's episode of Raw revolved around the possibility of AJ Styles and Cena joining the main event of Battleground. All they would have to do is beat their opponents. Cena and Rollins faced off in a Summerslam rematch, while Styles took on WWE champion Dean Ambrose.
After The Club interfered and cost Cena his match, you could see the finish for the main event coming from two hours away.
Rollins and Cena got another opportunity to show off their incredible in-ring chemistry as they put on a hell of a free TV match. In the opening segment, Cena informed everyone that Monday night was the 14th anniversary of his debut with the company and after being on the main roster for 14 years, I think we've found the guy who brings the best out of Cena.
There have been plenty of guys who have put on a series of very good to great matches with Cena, but every time Rollins and Cena set foot in the ring together, they click perfectly. In the overexposure era, we've seen this match numerous times, but it still feels fresh.
Styles-Ambrose wasn't as good, but the two picked up the pace in the closing moments. Even though there was an awkward spot in the corner where Ambrose jumped from the middle rope at Styles and AJ dove at his legs.
The beatdown angle to close the show was decent, even though it came off awkward on TV because two angles were going on at once, which meant constant cuts to the stage (where Cena was being beaten down by Styles, Anderson, and Gallows) and back the ring (where Rollins laid out Ambrose with a pair of pedigrees).
I think Luke Gallows will veto the idea of using the Magic Killer on the stage again. It looked like he ate it worse than Cena.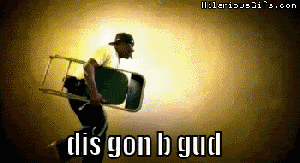 Stealing the show
The best segment of the show was the surprisingly short Highlight Reel segment featuring Sami Zayn and Kevin Owens.
The intensity between Zayn and Owens just jumped off of the screen. Zayn cut an excellent promo about Owens being jealous of Zayn's success and then did a masterful job of selling Owens' promo with his facial reactions. KO seemed much more focused than usual, which really helped set the tone of the segment.
It was nice to see them team up and knockout Jericho, but it does make me a bit worried that Y2J's presence in this feud isn't over. For some reason it seems like he's going to wind up as the special guest referee for their match at Battleground. Hopefully I'm wrong and creative lets Zayn and Owens use their television time wisely heading into Battleground.
This match could very easily steal the show on July 24th and if they're given a proper build to what should be the blow off match of their feud, it could wind up being a MOTY contender.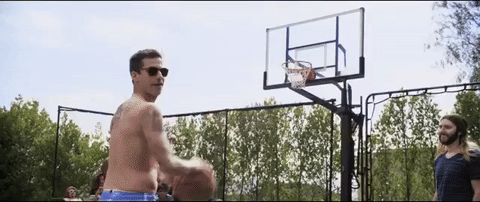 The New Wyatts
Kudos to whoever put together the little Wyatt like cut in video for The New Day. It got a laugh from myself and The Roommate, who isn't easy to please when it comes to the world of Sports Entertainment.
The ensuing promo from Big E and Kofi was pretty damn funny, but whatever creative is doing with Xavier Woods needs to stop immediately. Mesmerizing/hypnotic gimmicks just don't work, especially in 2016. Just over two years ago they tried a similar gimmick with The Wyatts and Daniel Bryan and now it feels like we're heading down a similar road.
I am curious to see where this storyline goes because the style between the two groups is so different, but there's no reason to be optimistic about the resolution, which is a shame because Bray's promos finally feel like they have a focus.
Match Results
Paige & Sasha Banks defeated Charlotte & Dana Brooke by submission. Banks made Brooke tap out to the Banks' Statement.
Titus O'Neil beat Rusev by count out. The physicality from Titus was a nice way to start the match, but he has to be careful with how much energy he uses in the opening minutes because he could easily blow himself up.
Seth Rollins pinned John Cena with a pedigree after The Club distracted Cena.
Enzo Amore & Big Cass squashed a cup a jobbers.
Becky Lynch vs. Summer Rae never started because Becky attacked Natalya who was on commentary.
Kane defeated The Miz by count out. Miz retained the Intercontinental Title after Maryse faked an ankle injury and had to be carried to the back.
Apollo Crews & Cesaro defeated Alberto Del Rio & Sheamus. Del Rio turned on Sheamus, which allowed Crews to hit his spinning sit-out powerbomb for the win.
Dean Ambrose pinned AJ Styles with the Dirty Deeds after Styles was distracted by Cena.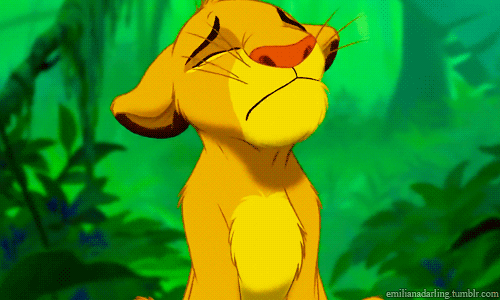 When Stephanie made the announcement that we were getting Cena-Rollins and Ambrose-Styles, I didn't think the show would drag, but Simba and I were dead wrong.
Time to "go home"
– I thought the tag team match between Paige-Sasha vs. Charlotte and Dana Brooke was very good. The crowd was really into Sasha's hot tag and that's saying something because this crowd sucked for a good amount of the show. Hopefully Charlotte-Sasha don't have their time cut at Battleground or SummerSlam.
– Paige LAID this kick into Charlotte.
– Now Enzo is cutting promos at Champs, someone get this guy a sponsorship:
– I think Big Cass has the best big boot I've ever seen.
– I legit got fooled by the Social Outcasts' theme music for a split second. Thought Jeff Hardy was coming out.
– Was shocked to hear Natayla drop an Owen Hart line when Mike Cole asked about her heel turn: "Enough is enough and it's time for a change."
– Jameis Winston and Donovan Smith from the Tampa Bay Buccaneers handed out jerseys backstage after the show. Listen to Styles tell Jameis about uploading rosters from NCAA '14 to Madden:
– This Iceland goal call was better than anything that happened on Raw.
– "Grow a set" chant at KO = thumbs up emoji
– Pretty impressive that Apollo Crews can hit his spinning sit out powerbomb on a guy the size of Sheamus.
– LOVE that they let Styles use a brainbuster. He busted this out at WrestleMania, but it hasn't been seen since. Dude has the best offense in the business.
– When is The Club going to get actual merchandise? It's very interesting that they haven't released a T-shirt for the group now that they have a logo.
Twitter: @ScottDargis