If you like wrestling, the last two days have been pretty freaking exciting.
First we had Money in the Bank, which was an incredibly eventful show:
– Dean Ambrose not only won the MITB briefcase, but he also cashed in to win the WWE title from…
– Seth Rollins! Who became the first man to pin Roman Reigns clean in almost four years.
– AJ Styles pinned John Cena.
– Natty turned heel!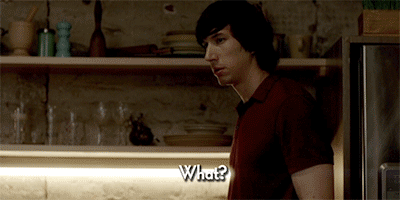 – But more importantly this happened:
After Kevin Love finished his celebration, the official word on the 2016 WWE Draft dropped.
The draft will take place Tuesday, July 19th on a live edition of Smackdown, which is just five days before the Battleground PPV.
So with the draft just four weeks away, there isn't much time to conclude programs, which is why the fast forward button was pressed at MITB and on this week's episode of Monday Night Raw.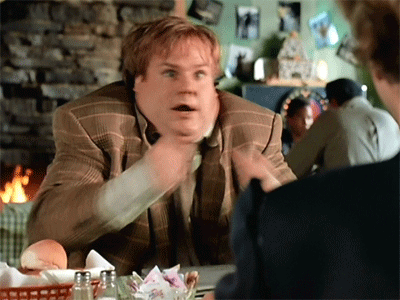 Straight cash in homie
Even though some of the best in the business believed that he was going to be the next great star, Dean Ambrose's momentum had been halted to a point that it was seriously time to consider if he would ever be given the ball.
He didn't get an opportunity to shine against Brock Lesnar at WrestleMania.
He drifted from the main event as AJ Styles faced Roman Reigns.
He feuded with Chris Jericho about potted plants and interview segments.
The Asylum match happened….
He entered the MITB match as just another guy, certainly not the guy.
And then out of nowhere he gets a rocket push and leaves WrestleMania 33 Money in the Bank with the title!
Now Ambrose could very easily lose the belt in a month at Battleground, but at least he was given the opportunity to have a lasting moment, even if it doesn't make any sense after the questionable booking he's been through over the last three months and the way #SuperRoman has been kicking out of finishers.
Even if you don't like the fact that Ambrose is the champion, you should be happy that Vince and Co. actually did something that was completely unexpected. I personally thought Reigns was going to surpass CM Punk's 434-day title reign and set the record for the modern era. I mean this is Vince's pet project we're talking about here. He was so dead set on getting Reigns over that he returned to television in order to help the process.
Maybe the reported house show numbers (the shows headlined by Roman were drawing the same amount as the shows that were headlined by Dean) were the final straw, or perhaps the Powers that Be believe that Reigns can grow more as a character if he's chasing the title.
Whatever the case, it's nice to have someone as the champion who doesn't seem unbeatable. If Ambrose can carry the title through the Battleground show, there are plenty of combinations that will feel fresh again and there are brand new opponents for him to feud with.
With the roster being split up into two distinct brands, it makes sense to have a triple threat match involving all three members of The Shield before they get broken up. The crowd in Washington D.C. is going to POP when the bell rings for the main event on July 24th because this actually has the feel of an era ending match.
Just drink in the unpredictability man…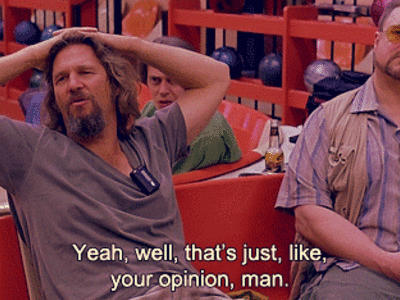 #FightForever
Another program that has been affected by the fast forward button Vince hit on his VHS player is Kevin Owens vs. Sami Zayn.
Way back in May, Owens picked up a clean win over Zayn at the Payback PPV, but Zayn leveled the score with a surprisingly clean win over KO on Monday. The two then battled after the match and had to be separated by Fit Finley and Road Dogg.
The more Kevin Owens is on our screen, the better off we are as a society, so it was nice to see him and Zayn get some extra TV time to help their program, but it sure feels like this is getting rushed so the two can go their separate ways after the draft and PPV.
It's probably the right move because if upper management is serious about keeping both shows separate, the feud between Zayn-Owens will be able to quietly gain steam even if they're not on the same program. They can drop lines about how the other person is doing here and there and when they actually get in the ring to face each other, it'll really mean something.
For now let's just focus on the present. It looks like we're getting a rubber match between the two at Battleground and it's going to be an excellent match, but I'm hoping there's a no DQ stipulation attached so these two can brawl around the arena.

Get the shovels ready
Let me do what JBL failed to do on Sunday. AJ STYLES BEAT JOHN CENA IN THE MIDDLE OF THE RING. It wasn't clean, but who cares, it's still a pin over Cena.
JBL made sure to tell everyone that he was disappointed that The Club interfered and helped Styles beat Cena, even though that's what heels are supposed to do.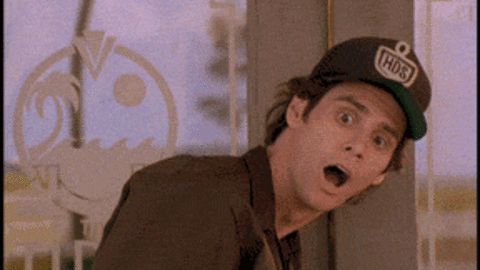 Thankfully Styles made his win over Cena feel important on Raw. I'm not sure when Styles became so confident on the microphone, but holy cow he's improved. A LOT. He's oozing confidence as a heel, so much so that Cena actually got a "Let's go Cena" chant last night that wasn't followed by "Cena sucks."
Cena got a one-on-one match with Karl Anderson on Monday, and "Machine Gun" got in zero offense. He seriously didn't get a punch or a kick in on Cena on camera because by the time we got back from commercial break, the match was almost over.
The Club's beat down of Cena got a nice reaction, but almost everyone in the crowd knows that Cena is going to run through Anderson and Gallows before facing Styles at Battleground.
Hopefully I'm wrong and they actually book Cena in a storyline where he struggles to defeat the members of The Club, which would lead the announcers to wonder if Cena can actually hang in this "new era," but it's doubtful.
For some reason, Cena still has to be protected in situations where it would be better if he was vulnerable. Hopefully the unpredictability continues and Styles pins Cena again at BG, but the smell of a #SuperCena run is like rain, you just know when it's coming.
Match Results
Sami Zayn defeats Kevin Owens clean
Enzo and Big Cass squash The Vaudevillians
John Cena defeats Karl Anderson by DQ
Baron Corbin pinned Zack Ryder clean in the middle
Charlotte successfully defends WWE women's title vs. Paige after help from Dana Brooke
Roman Reigns and Seth Rollins' number one contender match ends in double countout
Let's go home
– Another feud that's getting squeezed in before the draft: Wyatt's vs. New Day. Boy was it weird to hear Bray Wyatt play up to the crowd like a straight babyface. Curious to see where this goes.
– Also this Wyatt family vignette was just plain creepy.
– Every time I see John Laurinaitis, I hear Living Colour.
– Scott Dawson speaks the truth:
– Seriously though, that's a ridiculous chant for the crowd to spew at Roman. He shouldn't be associated the Eva Marie. Surely the crowd can come up with something better than this.
– Stop what you're doing and watch this Kevin Owens promo from after MITB:
– I know Dana Brooke is still new to the business, but you can't blow a key spot in a title match. That was also a poor job by the referee to not cover up the mistake by immediately throwing Dana out instead of pointing at Charlotte's foot under the rope.
– Even Styles was jealous of the forearm Sasha Banks hit Dana with on her walk to the ring.
– Question: Why was Konnor in the commercial for the WWE Draft???
– Titus O'Neil's promo to Rusev about disrespecting his family was fantastic and Rusev's line about not caring about Titus' family was well delivered. There is some fire to this feud that other mid-card feuds just don't have.
– Kudos to Ambrose for making the most out of his time on commentary during the main event. His rant before the match started was wonderful.
– I don't want to bash the commentary team, but Mike Cole has been really bad lately about calling moves incorrectly. His latest gaffe came at the end of Raw when he got the Pedigree and Dirty Deeds mixed up.
– When Rollins told Amrbose that "he showed something" last night, it made me flashback to this segment between Amrbose and Stephanie. Perhaps this was just a throwaway segment, but maybe there is more to this little bit between these two.
Twitter: @ScottDargis