The world of WWE continues to produce surprises and this one is even more shocking than Dean Ambrose winning the heavyweight title on Sunday.
WWE.com reported that Joe Anoa`i (Roman Reigns) has been suspended 30 days for his first violation of the company's wellness policy. Reigns responded to the story with this tweet:
The timeline for Reigns' suspension is interesting to say the least.
He'll be available to return for the Battleground PPV on July 24th, where he's scheduled to face Ambrose and Seth Rollins in the main event for the WWE title, but he won't be at the draft on July 19th.
Even though the 2016 WWE Draft is technically a month away, Reigns will be on day 29 of his suspension. It will be a big hole to fill on the first live edition of Smackdown on Tuesday night. What happens when Reigns gets picked? Does he just get skipped over and become a free agent? There are quite a few scenarios in play.
This is the first time in four years that a notable name has been popped by the Wellness Policy. Back in 2012, both Rey Mysterio and Randy Orton failed their second test and were suspended 60 days.
The WWE adheres to a three strike policy with the Wellness Policy tests:
30 days for the first failed test.
90 for the second failed test.
And this is what happens if someone were to fail the test a third time: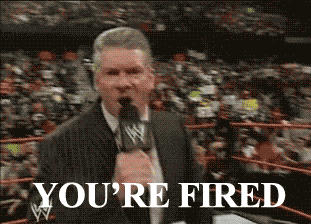 Twitter: @ScottDargis
UPDATE (4:15 PM)
On Wrestling Observer Radio, Bryan Alvarez reported that the WWE knew about the suspension before the Money in the Bank Pay-Per-View.