Someone once told me, "The first year after college is like your freshman year of life."
And Bryson DeChambeau is living that saying right now.
DeChambeau, the 2015 NCAA and U.S. Amateur champion, ironed a hole in his shirt before playing in the final round of the U.S. Open.
The physics major at SMU snapchatted a photo of his mistake.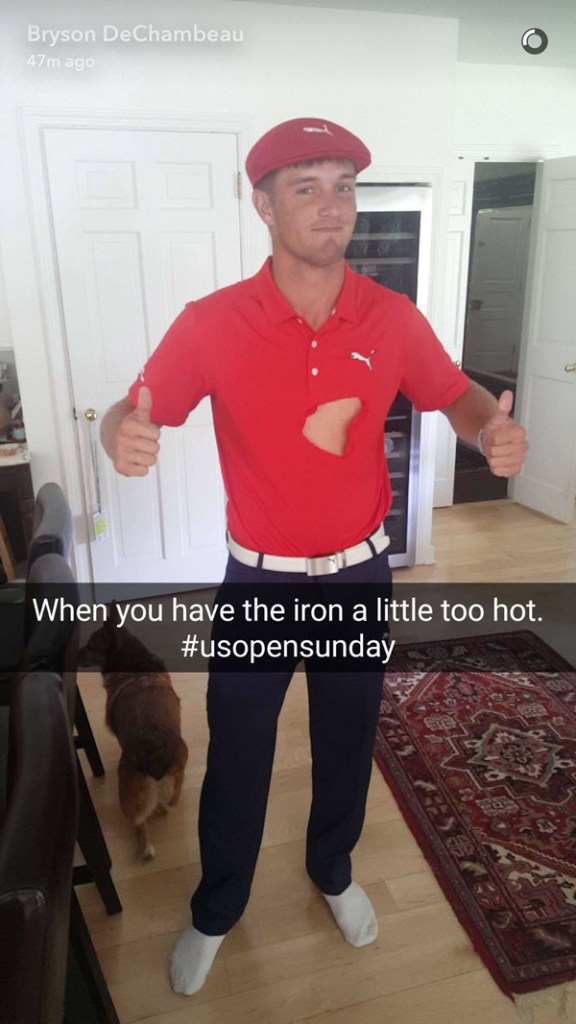 DeChambeau might have turned pro in golf, but is still an amateur in life.
Have no fear-we've all been there Bryson.