The four week build to Money in the Bank is officially over and apparently we're getting Wrestlemania 33 this weekend!
Mike Cole, JBL and Byron "Coach" Saxton have been promoting MITB as a PPV that's equivalent to the company's biggest show of the year and there's a good chance that the show this Sunday in Las Vegas will be a better show than the six plus hour mess that took place in Dallas.
Just look at these top four matches:
– Money in the Bank ladder match: Chris Jericho, Sami Zayn, Kevin Owens, Cesaro, Alberto Del Rio, Dean Ambrose.
– WWE world title match: Roman Reigns (C) vs. Seth Rollins
– The "Wrestlemania" worthy dream match: AJ Styles vs. John Cena
– Fatal 4-Way tag team title match: The New Day (C) vs. The Vaudevillians vs. Enzo and Big Cass vs. Gallows and Anderson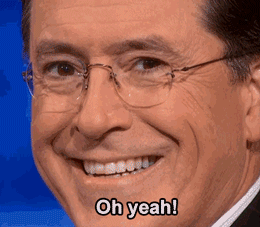 But sadly like most things said by the Raw commentary team every week, this point has been driven into the ground.
We get it. We're lucky to be getting these matches in June, but what about the fact that this is going to be the last WWE Network special before the brand extension and draft?
It's a key point that has been barely discussed on WWE programming that hasn't been discussed outside of the cringe worthy segments between Shane and Stephanie.
Would it have been so bad to have Reigns or Rollins drop a line about wanting to lead either Raw or Smackdown into the future as the champion?
Same goes for the tag titles.
Why couldn't Styles tell Cena that he was going to beat the best and prove why he should be the first overall pick?
What about the MITB bank winner? Can he show up on either show and create chaos whenever he wants?
I'm not complaining about the excellent card that's going to be presented on Sunday, but there's a huge event that's going to change the direction of the entire company in a month that needs to be addressed on television outside of comedy skits with former authority figures.
In fairness, Corporate Glenn was hilarious on Monday night. the talent needs to get his brand extension over, so plant some seeds now that blossom when the draft takes place (Heavily rumored for July 18th).
Now it's time to review the "go home" episode of Raw from New Orleans.
Let's have a talk
Since Wrestlemania 32, the amount of wrestling time on Raw was much higher than it was during The Authority's run, but this episode of Raw was full of one segment matches, which meant extended promo time for quite a few guys.
And you know what; it was actually pretty good.
The show opened with The New Day ripping on the new "Chef Curry" shoes that Kofi was wearing.
In case you haven't been paying attention to the world of NBA or sneakers; a new pair of Stephen Curry's shoes released last week and they were absolutely crushed on social media: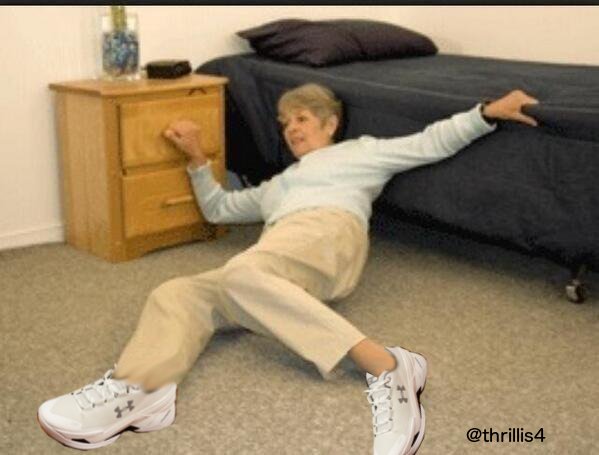 Even though New Day go off on random tangents that maybe 10-15% of the crowd knows about, it's awesome because it's relevant to what's happening in the actual world and not the WWE Universe.
When Enzo and Cass interrupted New Day things things got weird. Cass insinuated that Enzo spent the night with Francesca 2 and did some things that are too explicit for me to write about on this website.
Listening to this very odd exchange got me thinking, I wonder how much of this opening bit between the two teams was scripted. The New Day appear to have the blessing of Vince to go out there and talk about whatever they want during their allotted time and Enzo is obviously coming up with his own material.
It was strange to hear dialog like this on the PG version of Raw, which is probably why the crowd got really into this bit.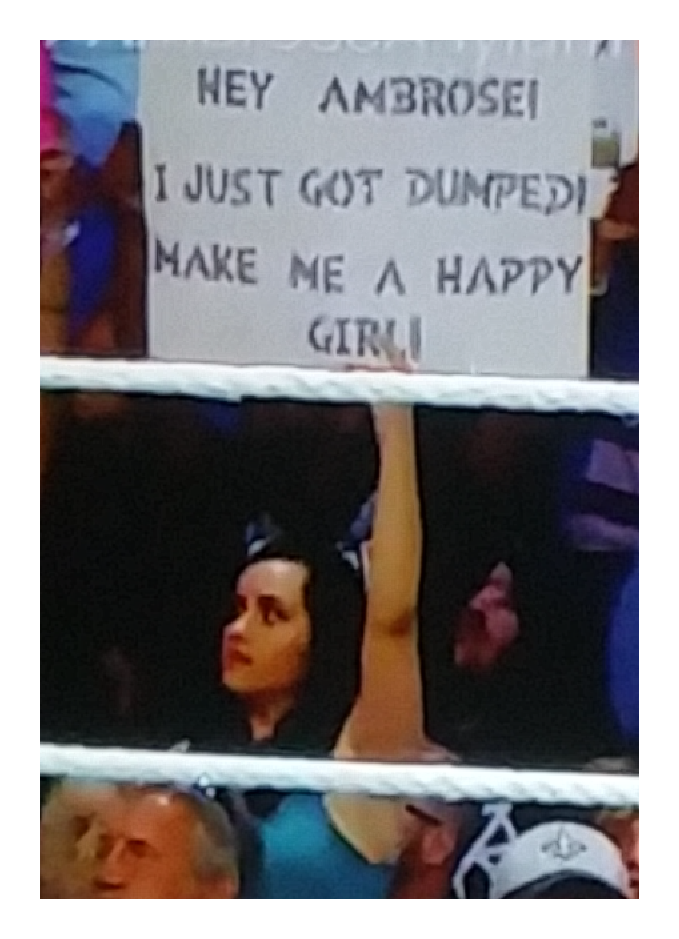 If you were to take Dean Ambrose out of the Ambrose Asylum segment at the top of the second hour, it would have been the best 15 minutes on the show.
All week the WWE has been promoting the three members of The Shield being back together in the ring, but man this was just not a time for Ambrose to keep on with his bad late night talk show host gimmick, especially when Rollins cuts a wonderful promo about not needing anyone but himself to win back the title and Roman actually delivers a solid comeback line.
Rollins came off like a major tweener here (somewhere Randy Orton is jealous). His speech about not needing anyone to get the title and eventually get it back just oozed babyface and the crowd responded appropriately. The roster is very thin on heels at the moment, but the crowd desperately wants to cheer for Rollins, so creative needs to be careful about what Rollins is going to say if he's going to continue to bring passion like this on the stick.
But seriously though, Ambrose almost killed this segment and not in a good way.
His line at the end about winning the briefcase and potentially cashing it in after the title match was solid, but it felt like he just kept getting in the way of Rollins and Reigns and stopped the natural momentum they were building in the ring. We didn't need a narrator here to further the conversation.
The physicality to end the segment did come across very well and it was nice to see Ambrose foreshadow what could happen on Sunday by hitting a Dirty Deeds to Reigns.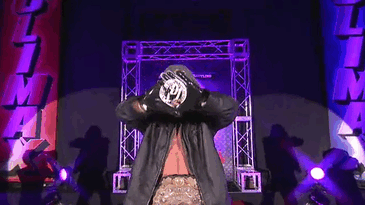 AJ Styles and John Cena had themselves a contract segment for their "WrestleMania-worthy dream match", but this time two contracts were on the table. One read John Cena vs. AJ Styles and the other read John Cena vs. AJ Styles (w/ The Club).
Cena "baited" Styles into signing the contract without The Club's help all because Cena wanted to give the fans a fair fight that is 15-years in the making.
Cena also made sure to get as many bullet jokes in as he possibly could. Apparently he's going to send Styles "back on a bullet train to Japan" after he beats him on Sunday.
Styles has been using Cena's catchphrases throughout this feud and his last line about Cena's time being up and his time being now was solid as was his line about "not just being some other indy guy."
Even though The Club isn't supposed to show up on Sunday, you know they'll interfere at some point, the question is, will we see a fourth member join the group on Sunday?
Zayn and Cesaro get cut short
Sami Zayn and Cesaro's battles in NXT are legendary, so when the two faced off on Raw, we were all in for a treat, but like most snacks, it left you wanting more.
It felt like Zayn and Cesaro were just kicking it into fourth gear when all of a sudden Sami hit a sunset flip Code Red and pinned Cesaro clean in the middle.
(Fast Forward to 1:50)
The move is simply incredible to watch, but man, if Cesaro would have kicked out the crowd would have been hotter than the Chef Currys.
OK I'm done.
Hopefully these two spin off into a program coming out of MITB, which is totally possible considering the heelish way Cesaro treated Zayn during their backstage interview.
Match results
Gallows, Anderson & The Vaudevillains beat The New Day and Enzo & Big Cass after The Club hit the Magic Killer on Kofi Kingston and pinned him clean.
Paige defeated Charlotte with the Rampage after Dana Brooke tossed Charlotte back into the ring…
Sheamus defeated Zack Ryder clean in two minutes. #Poorbroski
Alberto Del Rio and Kevin Owens beat Lucha Dragons after Owens hit Sin Cara with the pop-up powerbomb. ADR and KO kept their spot in the MITB match with the win.
Dean Ambrose pinned Chris Jericho clean in the middle after hitting the Dirty Deeds.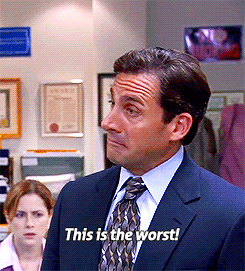 Time to "go home"
– Why did Charlotte need to eat a pin to Paige? Why not reverse roles and have Dana Brooke take the fall after Charlotte throws her back into the ring? The backstage promo afterwards between Dana and Charlotte would have still made perfect sense if it would have been booked this way.
– Crazy Rusev is the best kind of Rusev: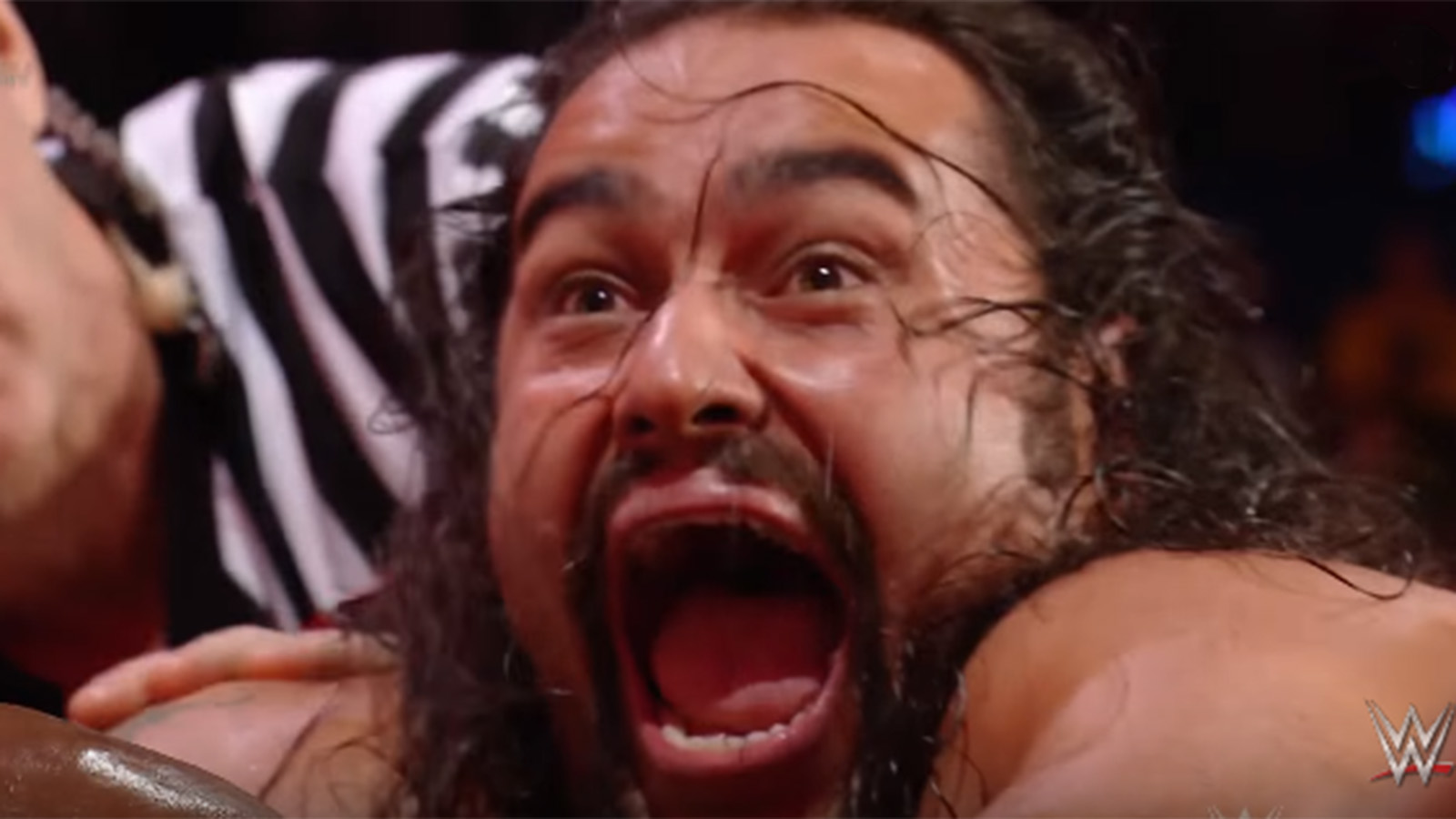 – When Glenn presented Shane with a letter of recommendation from The Undertaker, I actually laughed out loud.
– I would imagine Sheamus said something to Ryder about the Broski boot that caught Sheamus right in the head.
– Jericho finally got the briefcase, you know this means he isn't winning on Sunday.
– Cesaro should become the next ring announcer of Smackdown.
– Kudos to Xavier Woods for the deep cut Mean Street Posse reference.
– Who will wrestle next: Darren Young or the Shining Stars?
– New Orleans has an underrated wrestling crowd.
– Kevin Owens on commentary = gold, Jerry, gold.
– Ambrose and Jericho actually had a pretty good match to close the show.
– Shame that the actual main event segment just doesn't mean anything anymore.
– Del Rio has been booked pretty strong lately, so don't be surprised if he walks out with the briefcase on Sunday. Owens deserves to win MITB and would benefit the most, but it feels like we could be in for a swerve.
Twitter: @ScottDargis