While the road to Money in the Bank took a three hour pit stop in Oklahoma City on Monday night, a much more important WWE news item dropped on Saturday night.
For those who chose not to click the link; Brock Lesnar will make his return to the octagon, against Mark Hunt, at UFC 200 on July 9th in a one-off appearance. It's shocking that Vince McMahon would agree to let his second highest paid performer ($6 million per year according to Forbes) return to the cage just six weeks before WWE's second biggest Pay-Per-View of the year, but that's exactly what's going to happen.
Does this mean that Ronda Rousey or Conor McGregor will appear at WrestleMania 33? Rousey appeared at WrestleMania 31 and got physical with HHH, which means a match between "Rowdy" Ronda and Stephanie McMahon would be a logical idea for next year's extravaganza in Orlando.
McGregor could step in right now and be the best promo in the entire company. Just imagine him going back and forth with John Cena for 10 minutes on the mic.
The WWE would receive incredible publicity if either set foot in the squared circle, which is the goal here.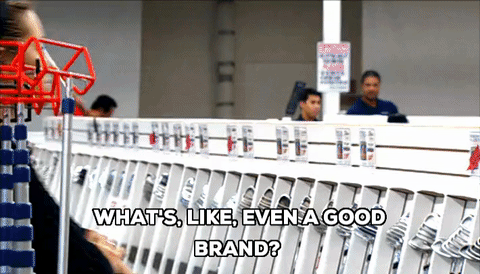 Now on with the recap:
Title this
Creative had two episodes of Raw to save the Seth Rollins-Roman Reigns title feud before their match at Money in the Bank and they took a big step forward on Monday. Even though Rollins and Reigns didn't appear in front of the live crowd, a pair of wonderful video packages aired that instantly made their fight in Las Vegas seem like it was the most important match on the show.
It was a very smart decision to chop up the footage from the excellent WWE 24 episode about Rollins' rehab and splice it with a killer promo. This is how Rollins needs to be booked going forward. He doesn't need to be the cowardly heel, he needs to be a focused heel that continues to try and put together plans that eventually lead to his success.
Speaking of going forward, can we get some more packages like this for Roman as opposed to him being sent to the wolves in the audience. He came off like a top guy here, except for the line about Rollins making Pop Tarts.
#TalkOwensTalk
From the opening minute of Monday it was apparent that Kevin Owens was determined to make the most out of every opportunity he had to speak. He chirped during the entire first segment and his delivery during  a backstage segment with Ambrose was fantastic.
Owens has seemed much more comfortable on the microphone over the past few months. Before any jabroni gets out of shape let me be clear, he walked into the Performance Center in 2014 as one of the best talkers in the world of professional wrestling, but up until the build for Wrestlemania, Owens hadn't been given the opportunity to show just how good he could be with a microphone in his hand.
Now he's getting an abundance of time to get his personality over, which is a clear sign of confidence from the Powers that Be. Even though he lost clean in the middle to Ambrose on Monday, Owens is in a great spot heading into a key stretch of the year for the company.
Mr. TNA vs. Mr. WWE
"Guys like you bury guys like me"
-AJ Styles
Despite John Cena essentially running through The Club at the end of the show, you knew it was coming, Styles and Cena had a nice back and forth verbal exchange.
Even though Cena is once again playing the role of Mr. WWE against the current Internet darling, which has happened basically every summer since the "Summer of Punk" angle, it feels fresh this time because he's been gone for months and he's facing a dream opponent in Styles.
AJ's delivery about guys like him getting buried by Cena was very good and got a nice reaction from the crowd, who is always chomping at the bit for insider terms like that to get dropped.
It was a smart move to let these two blur the line between a work and a shoot. Hopefully next week, that line gets even harder to see.
Teddy Long returns and makes a tag team title match for MITB
Now wait a second playa. It's time for a Teddy Long dancing gif,
Wait we don't have the space for a Teddy Long gif?
Sorry Teddy.
It was great to see Mr. Tag Team make a surprise appearance, even though his tag team match between Breezango and the Golden Truth didn't come to fruition.
He did pitch a Fatal 4-Way tag team title match to Stephanie that will take place at Money in the Bank. Enzo & Big Cass vs. The Vaudevillians vs. Luke Gallows & Karl Anderson vs. The New Day. This could be the way to get the titles off of the New Day without any of the three members eating a pin.
On what's shaping up to be a stacked card, this match could steal the show, but one thing is for sure, either Simon Gotch or Aiden English is going down for a 3-count.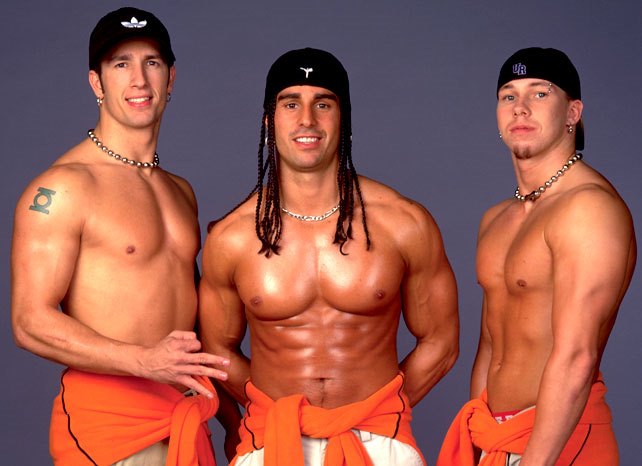 Match results:
Cesaro made Chris Jericho tap out with the sharpshooter(!!)
Rusev defeated Jack Swagger by count-out after throwing him into Titus O'Neil who was on commentary.
The Vaudevillains defeated Enzo and Big Cass by disqualification after Cass snapped.
Alberto Del Rio pinned Sami Zayn CLEAN IN THE MIDDLE after the double foot stomp in the corner.
Dean Ambrose beat Kevin Owens clean with the Dirty Deeds.
R-Truth beat Tyler Breeze by DQ
The Club (this name is really sticking around, I can't believe it) defeated The New Day in a three-on-two handicap match.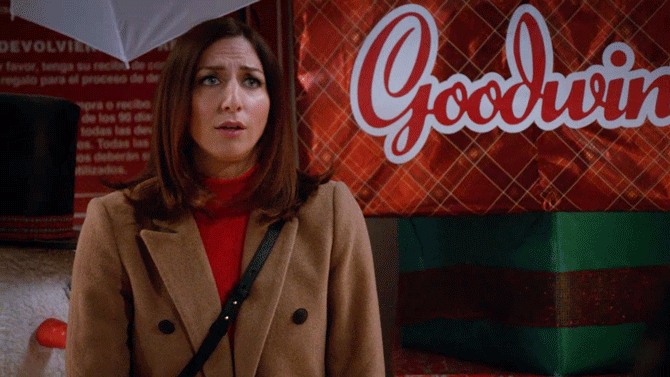 Time to "go home"
– Really enjoyed the Muhammad Ali tribute. Nice history lesson for those who didn't know where he got his persona from.
– Enzo spit some fire during his Ali influenced promo.
– JBL is getting out of control with the sports references.
– Nice hometown pop for Jack Swagger, but it's time for him to get a new T-shirt. I seriously would like to meet someone who has actually purchased this shirt.
– Zayn losing clean to Del Rio was a bit strange. I didn't mind Alberto going over, but why not have him get to a point where he realizes "maybe I can't beat this new guy" and resorts to cheating?
– Becky Lynch's hair was INSANE
– WWE should hand out a Five Hour Energy to everyone in the audience before the third hour of the show.
– Why do the Vaudevillains deserve to be in the tag title match at MITB? They lost clean to The New Day in six minutes at Extreme Rules. Get to the back of the line bros.
– Are the Shining Stars ever going to wrestle again?
– Season 2 of Mr. Robot is going to be epic.
– Tyler Breeze and Fandango might actually have something as they're pretty funny together, but I don't need to see Breeze shaving Fandango's back ever again.