Good news everyone!
Every Tuesday I'll be posting a recap of the longest running episodic show in television history (Hi Mike Cole!).
This means The Roommate can no longer take control of the television on Monday nights, it's a win for everyone involved!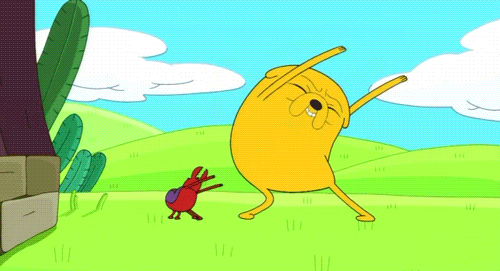 Anyways I'm glad you're along for the ride, so let's get down to brass tacks, as Enzo Amore would say, and recap an interesting episode of Raw from Green Bay, Wisconsin:
The Club is locked and loaded
Last week, AJ Styles, Karl Anderson, and Luke Gallows appeared to go their separate ways. Styles blamed Gallows and Anderson for costing him the WWE World Heavyweight Championship at Extreme Rules. The logic made sense because without Gallows and Anderson getting involved with Reigns and the Usos, Styles would have won the title.
When Styles told Gallows and Anderson to get out of his ring last week, it looked like we were going to be moving towards a feud with the three former Bullet Club members facing off against each other with a partner of Styles' choosing.
And then, this happened:
This was such a wicked good heel turn. The crowd was so hot for Styles and a returning John Cena that the chants of "let's go Cena, AJ Styles" went on for what felt like 10 minutes before Styles started his promo.
Just listen to the crowd when The Club (c'mon this can't really be their name right?!) starts stomping on Cena, that's the sign of a well-timed turn.
Sure Styles' run as a face is over for now, but a squeaky clean babyface can only go so far in 2016. Let's just hope that #SuperCena doesn't end up running through The Club.
Also, it was refreshing to see Gallows and Anderson set their sights on The New Day. The tag division is filled with talent, but the division as a whole feels like the comedic relief of Raw every week because of Big E, Kofi and Xavier Woods.
In order to help get The Club (ugh) over as dominant heels, Gallows and Anderson need to win the tag titles at Money in the Bank.
Rollins is back and we're back in 2015
Before Seth Rollins tore his ACL, MCL, and medial meniscus last November, he was scheduled to defend the WWE title against Roman Reigns at Survivor Series. It was heavily rumored that Rollins would be dropping the title to Reigns.
Now that Rollins has returned, we're finally going to see that match, but the roles are reversed. Rollins is chasing the title, while Roman is headed into MITB as "The Guy."
On Monday Seth teased going into the ring to attack Roman before ultimately deciding not to. Rollins picked up the microphone, was about to say something and then walked out. It was an awkward segment and didn't really do anything to advance the feud.
While this is the logical program for Rollins, the idea of the cowardly heel Rollins going after Reigns just doesn't have the same punch as it would if The Authority (gulp) was helping him out. Rollins' character believes he's smarter than everyone on the roster, so it's possible that we could see someone join forces with him.
There are only two more episodes of Raw before MITB and the title match already feels like the third most important match on the show behind the Money in the Bank ladder match and now Styles-Cena.
Traditionally the title match at the MITB PPV takes a backseat because the briefcase supersedes the title for one night, but this isn't a throwaway title program.
Reigns-Rollins could be big business for the WWE during their summer stretch, but there is a ton of work to be done before the two square off on June 19th.
Six men, one main event
The six men who have qualified for the MITB ladder match faced off in a six-man tag to close Raw. Dean Ambrose, Cesaro, and Sami Zayn took on Kevin Owens, Chris Jericho, and Alberto Del Rio. The match was solid, which was expected with these six in the ring together.
Ambrose picked up the win after a Dirty Deeds to Kevin Owens, but the real highlight of the match was the constant bickering between Owens and Jericho.
Jericho told Owens that he's "souring on him" in their backstage segment before the match, Owens did not take kindly to his, which was just hilarious. These two would make an awesome tag team, but it would hurt Owens' push to the top of the card, so let's just enjoy these wonderful moments while we still can.
Match results:
New Day defeated The Vaudevillains by DQ after Gallows and Anderson take out TND.
The Usos beat Breezango clean in the middle of the ring
Enzo and Big Cass pinned The Dudley Boyz clean in the middle of the ring
Dana Brooke defeated Natalya after a distraction by Charlotte
Baron Corbin was awarded a DQ win over Dolph Ziggler after Ziggler low blowed Corbin (this was awesome).
Dean Ambrose, Sami Zayn and Cesaro beat Kevin Owens, Alberto Del Rio and Chris Jericho after Ambrose pinned Owens.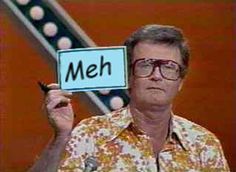 Time to "go home" with some random thoughts/observations
– Shane McMahon has the second best shoe game on the roster behind Enzo Amore: https://www.instagram.com/p/BF9bNoUrXko/?taken-by=wweaallday21&hl=en
– Ambrose encouraged Cesaro in the main event by saying "come on Claudio." Cesaro's real name is Claudio Castagnoli.
– Really wish Charlotte would have let out a WOO in Stephanie's grill. Seriously, how many times is Stephanie going to berate someone right to their face without any sort of retribution?
– Kudos to the crowd in Green Bay for starting a "stupid idiot" chant at Jericho.
– Yooo, Titus TAGGED Rusev with this right hand:
https://www.youtube.com/watch?v=jBCKMxzaybg&feature=youtu.be&t=20s
– I LOVE how Rusev is applying The Accolade now, it looks brutal.
– Zack Ryder's beard is top notch.
– If we don't get Goldberg Streak mode in WWE 2K17, we should all riot.
– Loved the idea behind Ziggler's promo as he essentially ripped off Jericho's infamous 1004 holds promo from WCW, but the execution was terrible.
Twitter: @ScottDargis