Rob Gronkowski #blessed us all by deciding to join Instagram. The Patriots TE unveiled his account with a great video recapping his eventful offseason.
With such an incredible first Instagram video that garnered almost a million views, where does @Gronk go from here? The NBC Sports staff took a look and came up with the 10 things we want to see from Gronk's Instagram feed.
Food Posts
We're guessing that Gronk does not have the same incredibly strict diet as Tom and Gisele, but what exactly is he eating? I'm expecting a giant turkey leg with some mashed potatoes. However this is instagram, so maybe a Starbucks latte or an artfully crafted burrito will make an appearance.   Or even something like this:
Thanksgiving at the Gronk's
How awesome would Thanskgiving be at the Gronkowski household? There would probably be a very intense family Thanksgiving football game, followed by a great turkey and after a nap, a potential outing on the Gronk party bus.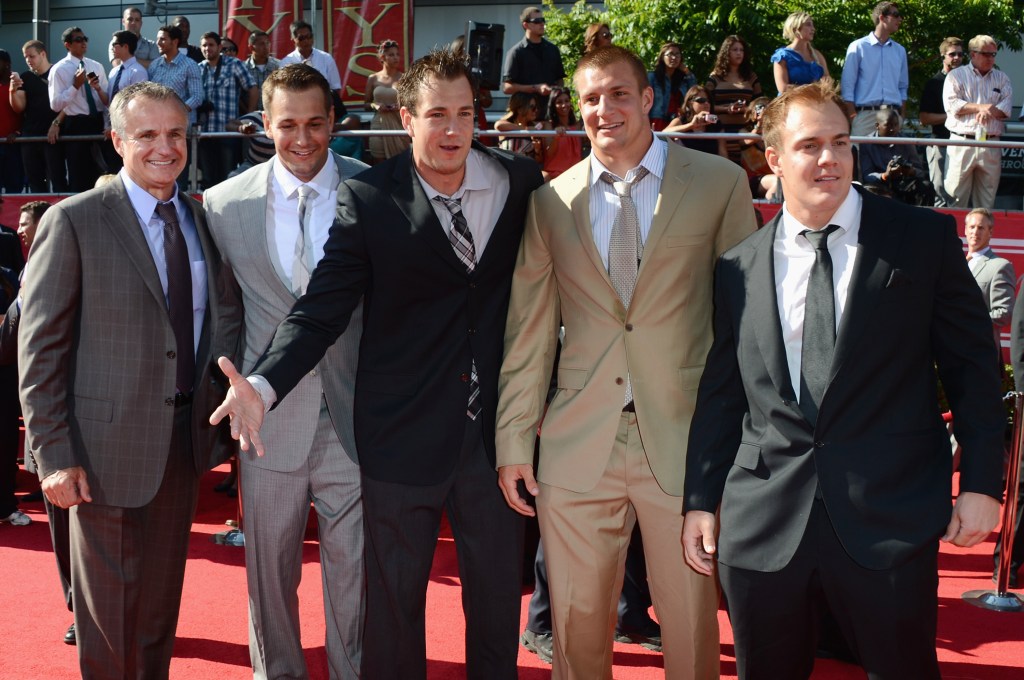 Tour of his closet
Many athletes have a good sense of fashion and Gronk is no exception. Seeing his closet would be pretty cool. It's probably filled with designer threads and workout gear. What sort of bling does he have? Is his closet organized by colors or styles or not at all?  However, the biggest question: Are there shirts that are not jerseys and have sleeves?
Freestyling or a rap
Gronk has proven with the Gronk Boat that he can also be an off-field performer, but his rap career preceded the cruise. He joined fellow Boston athlete, David Ortiz, in a slew of Dunkin Donuts commercials and was spotted rapping at a bar. Maybe Damien Lillard can help him out on a #4BarFriday?
Spelling Bee
Imagine how hard kindergarten was when having to spell G-R-O-N-K-O-W-S-K-I on every piece of paper. Gronk has to be pretty good at spelling because of all this vigorous training. There were some days that I struggled with Tess.
Gronk with baby cubs
I'm just going to leave this photo here and then you tell me if Gronk with baby cubs wouldn't be the most-liked photo on Instagram in a long time.
Behind the scenes at the Kentucky Derby
Everyone saw the Patriots try to pull off the sports double-header by going from the Kentucky Derby to Mayweather-Pacquiao fight last year. Seeing the complete craziness from Gronk's perspective would be awesome for fans and would be amazing TV.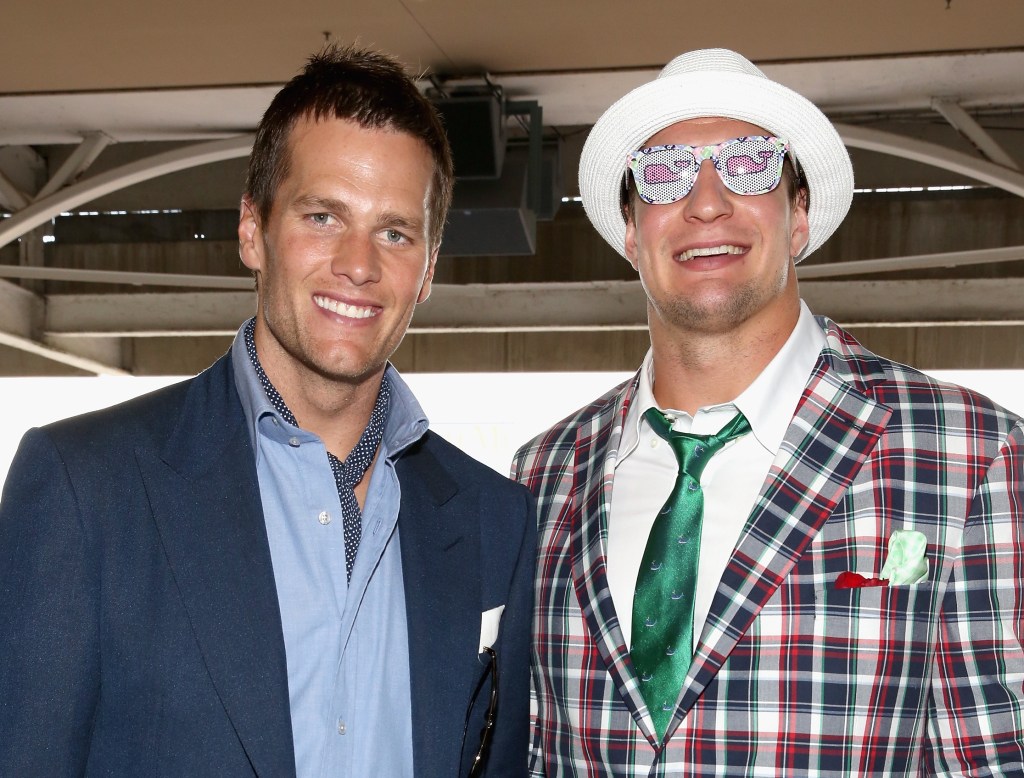 Gronk golfing
The golf course is supposed to be a relatively quiet place. How will the rather rambunctious Rob Gronkowski fare on the green? Would he start laughing at something during someone's swing? Will he drink John Dalys or Arnold Palmers on the course?  We not exactly sure if Gronk can golf, or which pro would willingly sign up to be in a foursome with him.  Maybe John Daly because he'll understand being loud?
Slip 'n slide
He's sliding down a slide in the first Instagram and the slip 'n slide antics are well documented. So why not share it with everyone on Instagram?
Beer pong vs. Brady/Belichick
Gronk's party nature only encourages the delusion that this will happen at some point. Julian Edelman will definitely supersede any other Patriot as his beer pong partner against a Tom Brady-Bill Belichick super team. We're hoping that the ping pong balls will be inflated. Brady will call elbows at least twice a round, while Gronk will chug all of the beer. But who would win? Gronk and Edelman would probably have to defer to their head coach if they wanted to keep their minutes.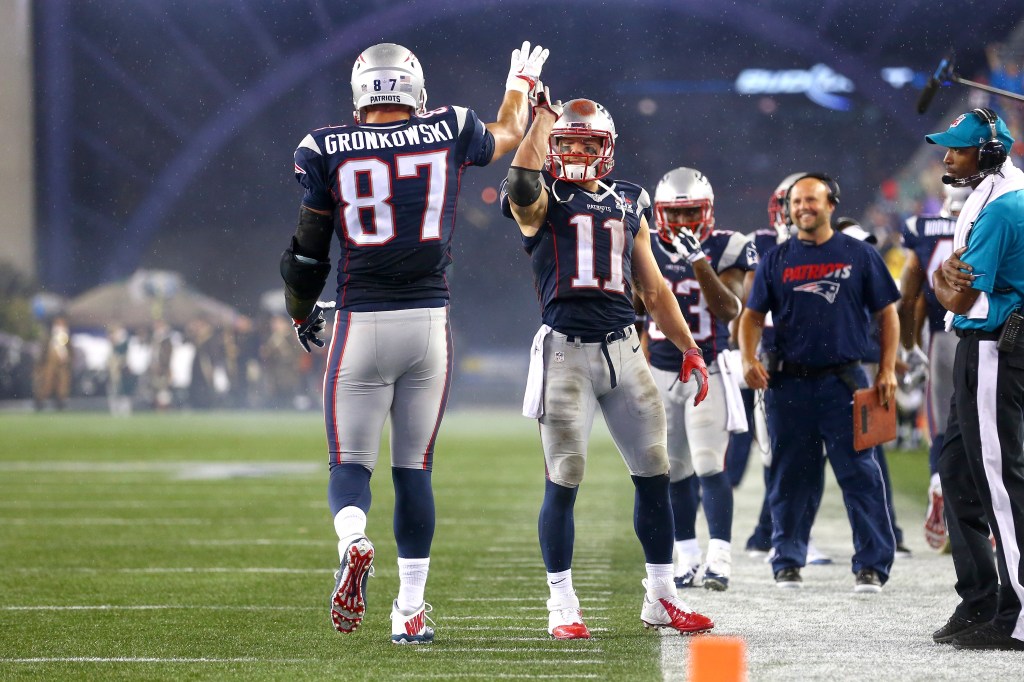 Got a better idea? Let us know @NBCSports.