If you haven't heard about the Crying Jordan face, get out from underneath the rock you've been living under.
The Internet has put that face on just about anything and everything that's sad.
But Sunday, we might have seen a changing of the Internet guard.
No. 2 Xavier suffered a crushing defeat to No. 7 Wisconsin and Musketeers' fan Bill Murray was on hand to witness the loss.
And this was his reaction.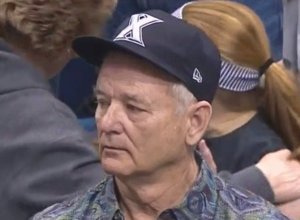 Sad Bill Murray is moving up the Internet power rankings.
MORE: Frank Kaminsky freaks out over Badgers' game-winning shot