Earlier, we told you that Florida's women's team had to change their drink bottles because of NCAA sponsorships. They also won't let any unapproved cups enter the arena, for fear that a tiny soda can might inadvertently help an opposing company gain free advertising.
Well, in case you were worried the restrictions stopped on the court, don't worry — the fans are affected, too.
This is the logo on the cup holders in the Pepsi Center in Denver: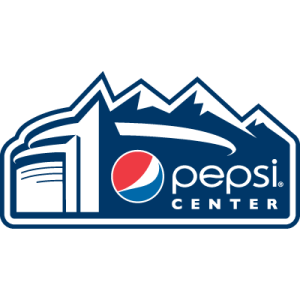 This is how it looks for NCAA tournament games:
Yep, they had to tape over half the logo because of a partnership deal with Coke. No words on if they had to change the name of the arena for the weekend.