If you are a Washington Redskins fan, you should be excited. The Redskins have a stable quarterback, are coming off a playoff appearance and possibly will have a redesigned stadium in the future that features a moat.
OK, maybe a moat isn't the best term — how about a wave pool instead?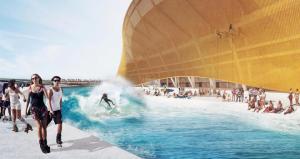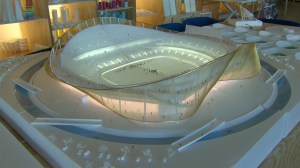 The concept is from the Danish architecture firm Bjarke Ingels Group (BIG). Ingles appeared on "60 Minutes" to discuss the stadium design and said the reasoning behind the wave pool is to have an attraction not just for football season but for the entire year.
I wonder how many people in the DMV area will want to go swimming in December. But it could be worse, you could have a stadium but no football team. We see you St. Louis.
MORE: Forte says Cowboys, Bucs, Patriots, Packers were interested